Hollywood star Danny DeVito has paid tribute to Bob Hoskins, who has died of pneumonia aged 71.
Hoskins was known to joke about his apparent physical similarity to DeVito and once said he would like the star to play him in a film of his life.
Sorry to hear about Bob Hoskins. He was a fine fine actor and a really good guy. We almost did a movie with Phil Collins! The Three Bears!
Cathy Tyson, who starred alongside Bob Hoskins in the 1986 film Mona Lisa, told ITV News how the "genial" star helped her to be a better actress.
Advertisement
Bob Hoskins, who has died aged 71 following a bout of pneumonia, was known to millions for his screen role in the animated hit Who Framed Roger Rabbit?
Here's a behind the scenes look at the 1988 film before and after the scenes were given a cartoon makeover:
Bob was a great actor and an even greater man. Funny, loyal, instinctive, hard-working, with that inimitable energy that seemed like a spectacular firework rocket just as it takes off.

When I worked with him on his iconic film The Long Good Friday, he was supportive and unegotistic. He was never sexist, when many around at that time were. I had the honour of watching the creation of one of the most memorable characters of British film.
– Dame Helen Mirren
Bob Hoskins daughter Rosa has shared 11 life lessons passed on to her by her actor father, who died today aged 71.
Read the full story ›
Advertisement
British actor Bob Hoskins provided many outspoken and amusing soundbites throughout his long career - here are some of the best.
Read the full story ›
Bob Hoskins' actress daughter Rosa has paid tribute to him on Twitter, saying the loss "has broken my heart."
A link she provided in her post has apparently caused her website to crash.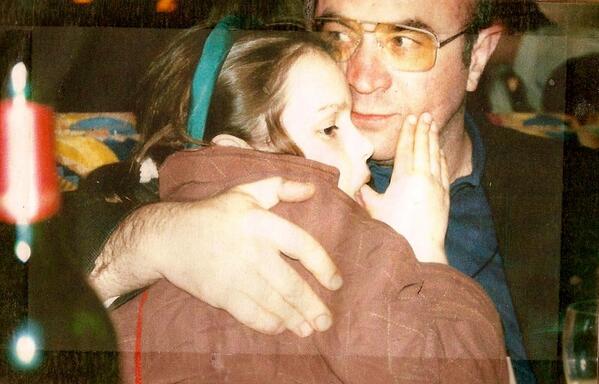 Following the news of Bob Hoskins' death, BAFTA has tweeted an image of the actor with Anne Bancroft after winning a BAFTA for Mona Lisa in 1987: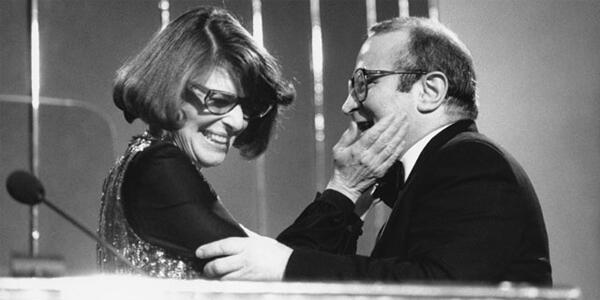 Culture Minister Ed Vaizey has paid tribute to Bob Hoskins, saying: "For decades, Bob Hoskins has entertained television and film audiences of all age groups around the world. The British film industry has lost one of its true greats, and my thoughts and sympathies go out to his family and friends."
Load more updates