U2 will allow fans to download their new single for free in a move that the band hopes will raise more than £1 million to help provide life-saving treatment for people fighting Aids, tuberculosis and malaria.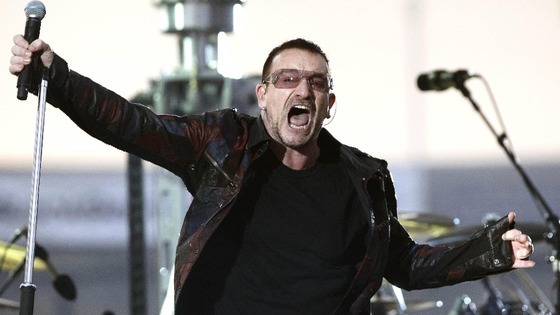 The rock giants will unveil the track, called Invisible, on a US TV ad for fundraising partnership (RED) to be aired during the Super Bowl on February 2.
Invisible will be made available on iTunes for 24 hours, with the Bank Of America donating 60p for each download, to a maximum of £1.2 million, to the Global Fund To Fight AIDs,Tuberculosis And Malaria.
Bono helped to found the organisation (RED) in 2006, which has gone on to generate more than £145 million for the Global Fund.