US leaders including Vice President Joe Biden and survivors of the Boston Marathon bombing shared messages of thanks and defiance at a tribute to the three people killed and 264 wounded in the attack exactly one year ago.
From Patrick Downes, who lost a leg when a pair of homemade bombs ripped through the crowds at the race's finish line, to Biden, speakers recalled how those on the scene, from police officers to spectators, reacted immediately to help the wounded amid the chaos on April 15, 2013.
Former Boston Mayor Thomas Menino, who managed the response to the attack in the final year of his two decades in office, recalled the struggles of the families of Martin Richard, 8, Krystle Campbell, 29, and Chinese national Lu Lingzi, 23, who died in the attack
The church bells rang out in Boston following a moment of silence honouring those affected by the marathon bombings a year ago today.
As an American flag was raised the crowd, including Vice President Joe Biden, sang the National Anthem.
Advertisement
A minute's silence has taken place at a memorial event marking one year since the Boston Marathon bombings.
Former US President Bill Clinton has tweeted:
One year later, inspired by so many stories of survival and hope. My thoughts are with Boston today. #BostonStrong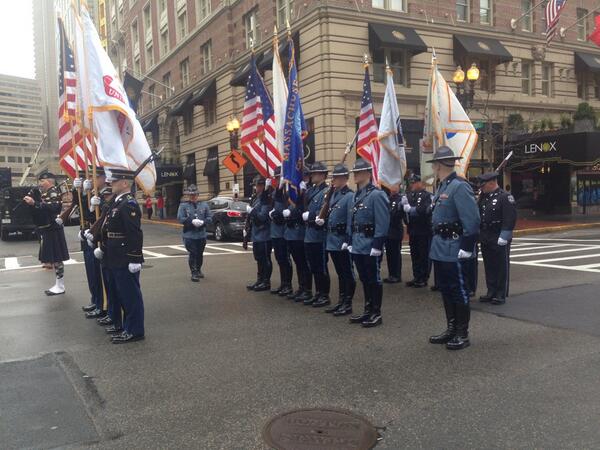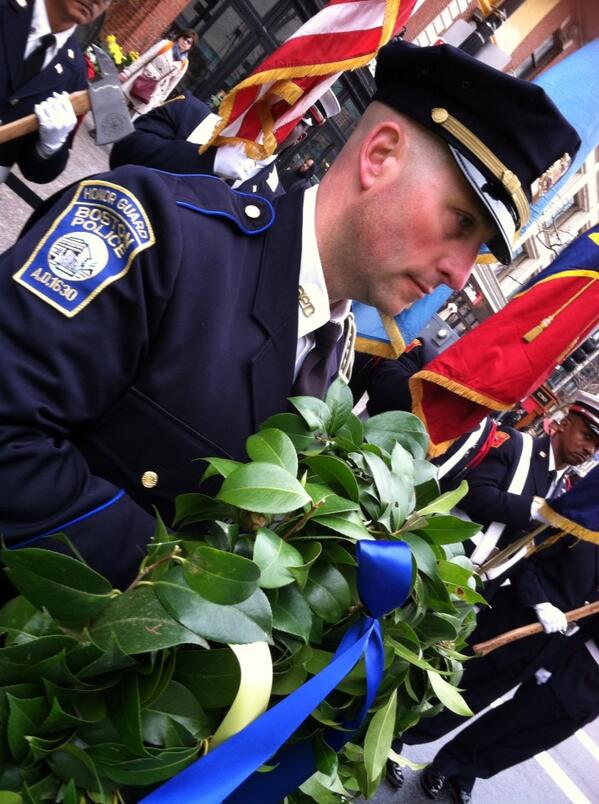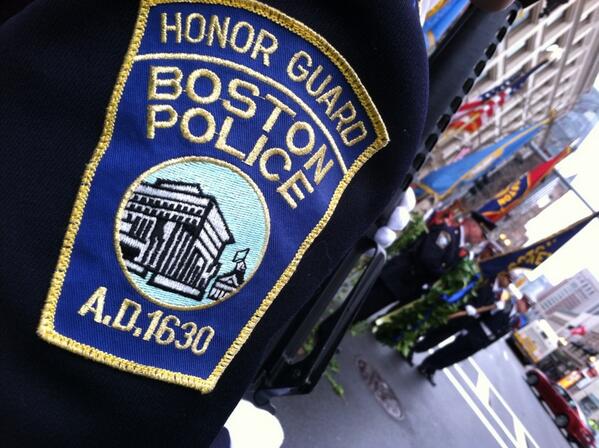 US Secretary of State John Kerry tweeted on the first anniversary of the Boston Marathon bombings:
One year later, even if you were miles from home, no Bostonian will forget this day. Remember victims, honor heroes. We are #BostonStrong.
Advertisement
Wreaths have been placed at the sites of the two Boston Marathon bomb attacks as the city remembers the events one year on.
Boston Mayor Marty Walsh urged people on Twitter to join in a moment of silence to honour those affected by last year's marathon bombings: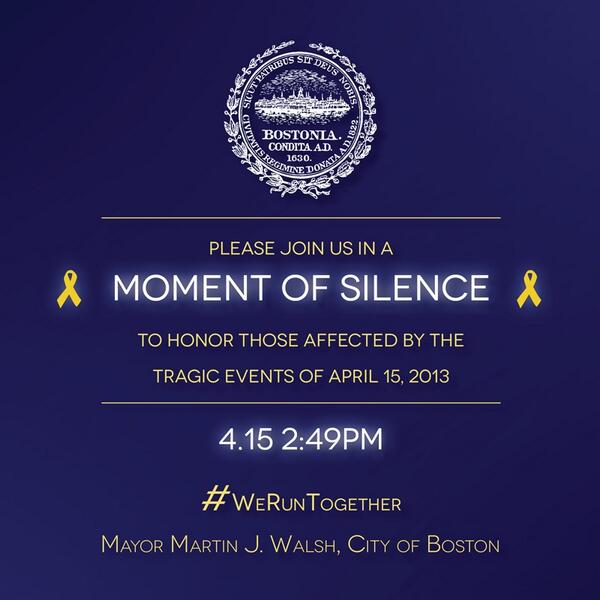 President Barack Obama has paid tribute to the people of Boston one year on from the marathon bombings, recognising the "incredible courage and leadership of so many Bostonians in the wake of unspeakable tragedy."
Obama said: "We also know that the most vivid images from that day were not of smoke and chaos, but of compassion, kindest and strength: A man in a cowboy hat helping a wounded stranger out of harm's way; runners embracing loved ones, and each other; an EMT carrying a spectator to safety.
"We offer our deepest gratitude to the courageous firefighters, police officers, medical professionals, runners and spectators who, in an instant, displayed the spirit Boston was built on - perserverance, freedom and love.
"One year later, we also stand in awe of the men and women who continue to inspire us - learning to stand, walk, dance and run again."
Marc Fucarile, the last Boston Marathon survivor to leave hospital after the twin bombings, has told ITV News his fiancee and son Gavin were "the reason I fought to live",
"That little boy is my life ... I just couldn't think about not being with them," Mr Fucarile, who will marry his fiancee Jennifer Regan later this week, said.
"I wasn't going to let him grow up without a dad, I was going to fight no matter what," he added.
Mr Fucarile and his family created their own crowd funding website, Help Marc Fucarile, which has generated more than $190,000 (£113,700) so far.
Load more updates