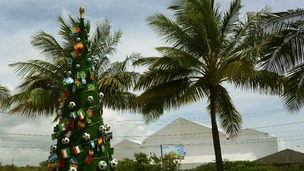 Despite Brazil's obsession with football not all the population is keen for the World Cup to be a success.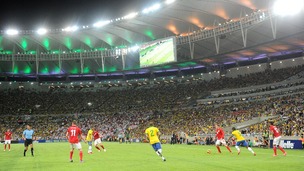 Fans heading to Brazil for the World Cup should expect unforgettable atmospheres but also heavily inflated prices and long-distance travel.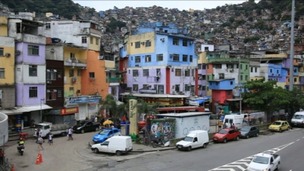 Brazil's military police are the protectors of the law, a relic of the 20 years of dictatorship and are still organised into battalions.
Live updates
England given tough World Cup group in Brazil draw
The FIFA 2014 World Cup Draw ceremony has kicked off with a tribute to Nelson Mandela.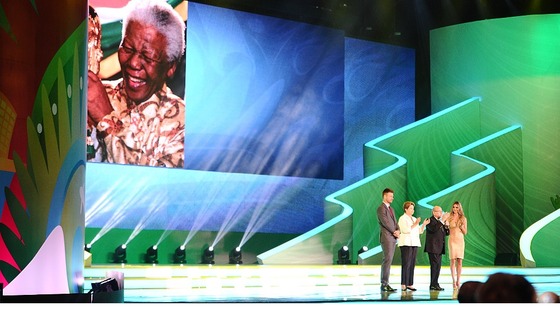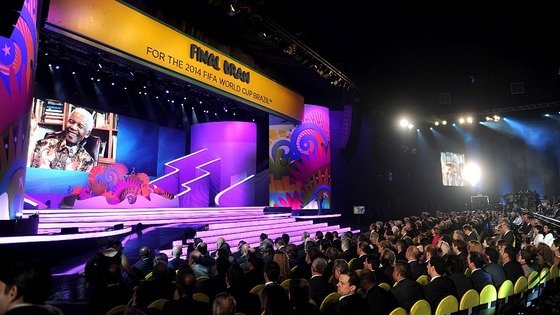 Visit ITV's dedicated World Cup site for more on Brazil 2014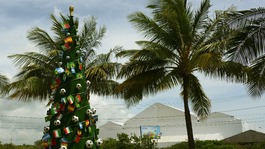 Despite Brazil's obsession with football not all the population is keen for the World Cup to be a success.
Read the full story
Advertisement
England given tough World Cup group in Brazil draw
The Foreign Office and the Football Supporters Federation have issued some travel tips for England supporters going to Brazil for the World Cup:
Be aware of the long travel distances between games
Your passport should be valid for a minimum period of six months from the date of entry into Brazil
Be aware there are additional requirements for all children under 18 entering or travelling through Brazil without a legal guardian or with one parent alone
Ensure you have travel insurance and that it covers you for all activities you want to take part in
Fans should avoid all protests and demonstrations - they should monitor local media and follow guidance from the local authorities
Be aware that Brazil has a high road accident rate and crime levels are also high
Click here for all the latest coverage on the World Cup in Brazil
England given tough World Cup group in Brazil draw
England are to discover this afternoon who they are to face in the group stage of the World Cup in Brazil.
There are four pots:
Pot 1: Argentina, Brazil, Belgium, Colombia, Germany, Spain, Switzerland, Uruguay
Pot 2: Algeria, Cameroon, Chile, Côte d'Ivoire, Ecuador, Ghana, Nigeria

Pot 3: Australia, Costa Rica, Honduras, Iran, Japan, Korea Republic, Mexico, USA
Pot 4: Bosnia-Herzegovina, Croatia, England, France, Greece, Italy, Netherlands, Portugal, Russia

One side from Pot 4 will be drawn as a Pot 2 side.
Fifa president Sepp Blatter has admitted that the stadium due to host the opening match of the 2014 World Cup in Brazil will not be ready until mid-April.
Two construction workers were killed last month after a crane collapsed onto the stadium.
The opening match of the tournament is due to take place on June 12 which leaves little room for error in the bid to finish construction.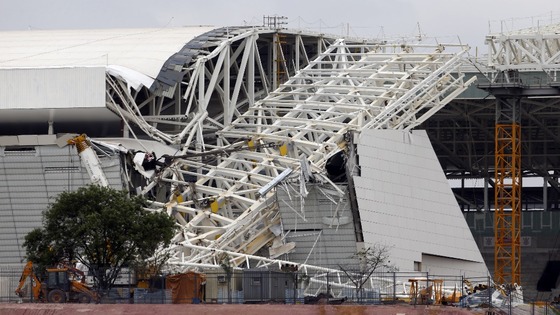 Speaking at a news conference in Salvador, Blatter admitted there was "no plan B":
"It will be ready in mid-April, it is a question of trust that it will be done.
"God and Allah willing no more accidents shall arise and the reconstruction can restart as soon as possible. For the time being there's no plan B."
World Cup organisers will meet representatives from Fifa and the Brazilian Government to address growing fears over security, accommodation and travel prices ahead of next summer's tournament.
There are growing concerns over the heavily inflated accommodation and travel costs for supporters ahead of the draw on Friday.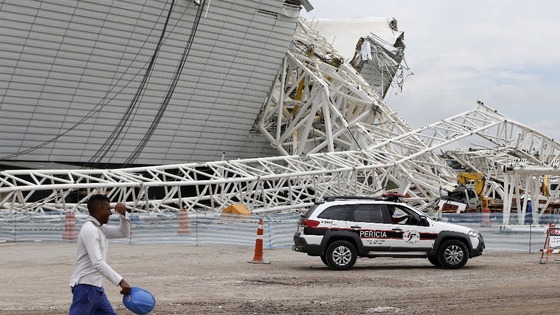 Safety concerns have also been expressed after two people were killed last week after a crane collapsed on to a stadium that was due to host the opening match of next year's tournament.
The meeting will be hosted by the Brazilian sports minister Aldo Rebelo who is attempting to silence critics as the country prepares for an important few years with the 2016 Olympic Games also on the horizon.
Advertisement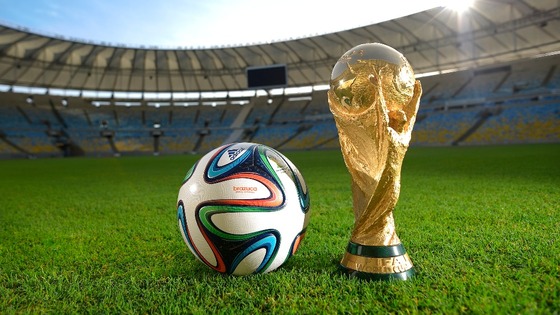 Adidas has unveiled the new brazuca, the official ball of the 2014 FIFA World Cup.
The brazuca was named in September 2012 after a public vote in Brazil involving a million football fans.
The name is a local term which means "Brazilian", or to describe the Brazilian way of life. The colours and ribbon design of the ball panels symbolise the traditional multi-coloured wish bracelets worn in the country.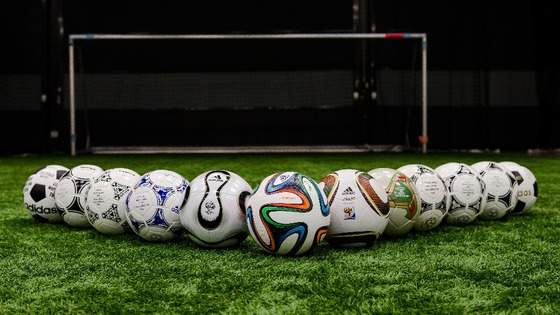 For the latest World Cup news see ITV Sport
Adidas is launching @brazuca on Twitter, where fans will be able to track the build-up to the World Cup in Brazil through the eyes of the ball as it travels the world and offers an alternative take on the game.
Two dead in stadium collapse
Dramatic footage has emerged of the moment a crane collapsed at a World Cup stadium in Sao Paulo, Brazil killing two workers.
The incident happened at the Corinthians Arena on Wednesday.
Watch: Brazilian builder insists stadium construction 'was safe'
Two dead in stadium collapse
A construction worker at the Brazilian football stadium where two people died in an accident has told ITV News builders did not "cross safety limits", amid claims staff were told to keep working despite safety fears.
Brazil Correspondent Nick Ravenscroft reports.
Two dead in stadium collapse
A fatal construction accident at Sao Paulo's World Cup stadium may delay its opening until February, but FIFA is not worried about it being ready for the World Cup, Reuters has reported.
A preliminary investigation into yesterday's accident indicated that damage was confined to the concourse area and did not affect the stands that could have taken longer to fix, a Reuters source said.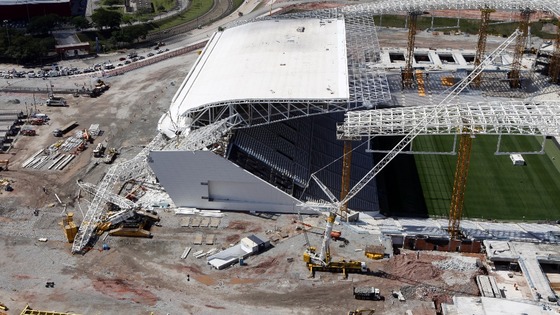 FIFA has said all World Cup stadiums must be finished by the end of December, but that would appear impossible in Sao Paolo following the accident.
FIFA said earlier today it would not know the length of the delay at the venue "until next week at the earliest".
Load more updates
Back to top