The International Olympic Committee (IOC) member arrested in Brazil over suspected illegal ticket sales is sharing a jail cell with an executive from the sports hospitality company also implicated in the case, prison bosses said.
Authorities said Patrick Hickey had been given a cell with Kevin Mallon of hospitality firm THG Sports.
The men have been given the same treatment as other inmates at the maximum-security Bangu complex, officials added - including a standard haircut and prison fare.
The head of the Olympic Council of Ireland has left hospital and been questioned over alleged illegal selling of tickets for the Rio Games.
Read the full story ›
Advertisement
Patrick Hickey has stood down temporarily after being arrested in Brazil as part of an investigation into alleged illegal ticket sales.
Read the full story ›
Thiago Braz da Silva has won the pole vault final - giving Brazil its first athletics gold medal of the Rio Olympic Games.
A Brazilian policeman, who was working security at the Rio Olympics, has died after being shot in the head when he and two other officers got lost near a slum and came under fire.
Helio Vieira died late on Thursday after the truck he and his fellow officers were travelling in was sprayed with bullets which shattered the windows.
They had been using a GPS device to navigate unfamiliar streets on Wednesday afternoon when they took a wrong turn off a highway leading to Rio's international airport.
Justice Minister Alexandre de Moraes announced Mr Vieira's death on his official Facebook page. The other officers suffered minor injuries.
More than 85,000 security forces have been deployed in Rio for the Olympics, which is double the number of London in 2012.
Even as Brazil hosts the Olympic Games, its upper house has voted to put Dilma Rousseff on trial over charges she broke budget laws.
Read the full story ›
Advertisement
One women's Olympic rugby star was proposed to live on TV in Rio at the conclusion of a medal ceremony.
Read the full story ›
Bomb specialists in Brazil have detonated an unattended backpack that was found near the finishing line of the men's cycling race in Rio de Janeiro.
Officials believe that the bag may have belonged to a homeless man, but security protocols say that any unattended objects must be destroyed.
In recent days, there have been several incidents of unattended bags being detonated out in Rio, as the city is on high alert around the Games.
Organisers behind the Rio Games have apologised to spectators who are having to endure queuing in long lines to get access to the Olympic Park on the first full day of the Olympics.
Organising committee spokesman Mario Andrada said that "we obviously need to upgrade" the systems, and have asked security to speed up bag checks.
On Saturday, he said: "We apologise to everyone who is standing in the sun in lines outside the venues... we need to fix this in the next couple of hours."
There have also been reports of official buses getting lost, and Mr Andrada said that organisers would check to see if drivers had been trained sufficiently.
But, he said: "We don't have major structural problems with transport."
Team GB diver Tom Daley tweeted a picture of his family ahead of his first event at the Rio Games.
Posting a selfie with his mother Debbie, partner Dustin Lance Black and other members of his family, he said: "So nice to have my family here to support me. Their support enabled me to get to where I am today. Forever grateful."
The 2012 bronze medallist is to compete in the Men's Synchronized 10m platform on Monday.
So nice to have my family here to support me. Their support enabled me to get to where I am today. Forever grateful❤ https://t.co/zzxTGetBTY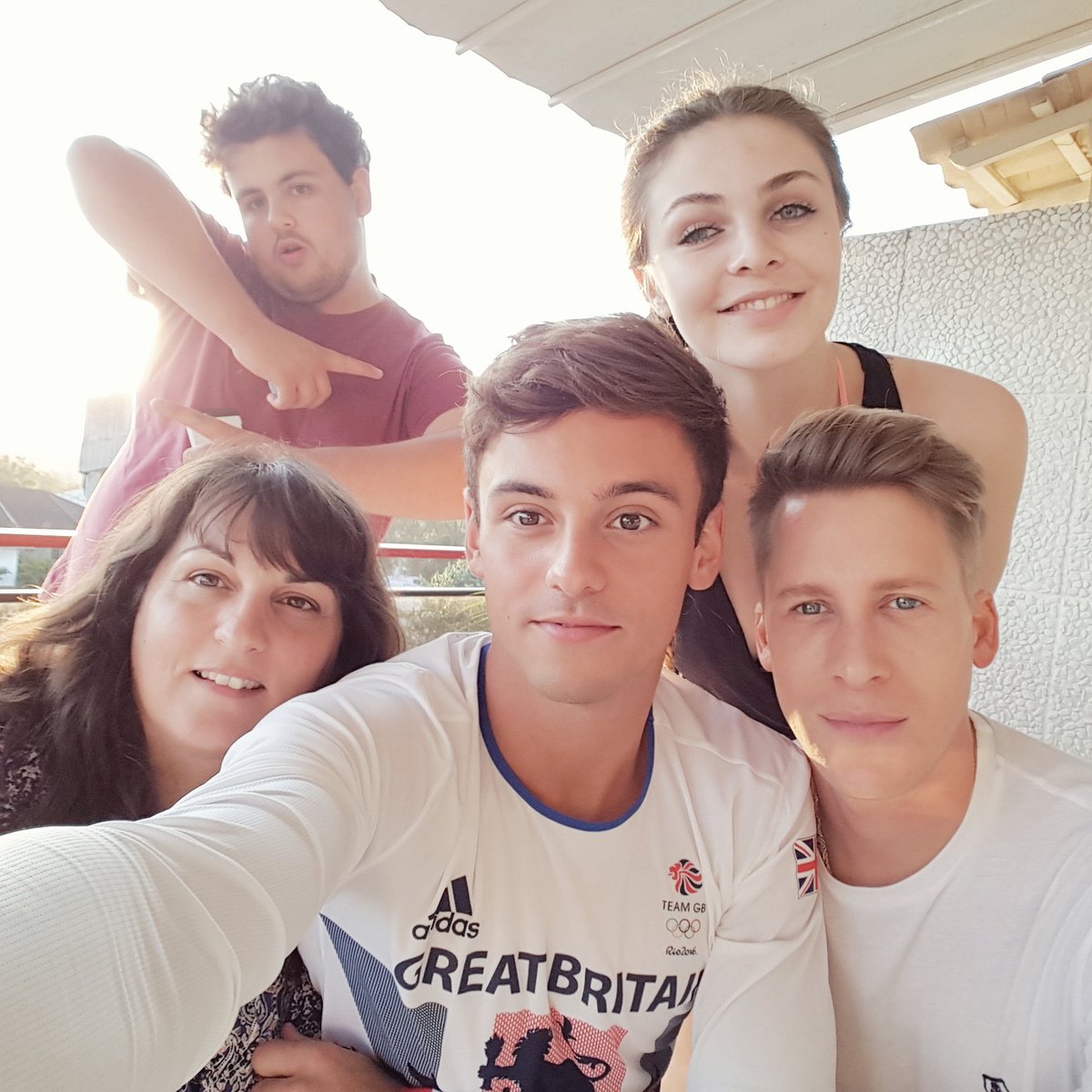 On Friday night, he posted a picture of himself with other members of Team GB ahead of the opening ceremony.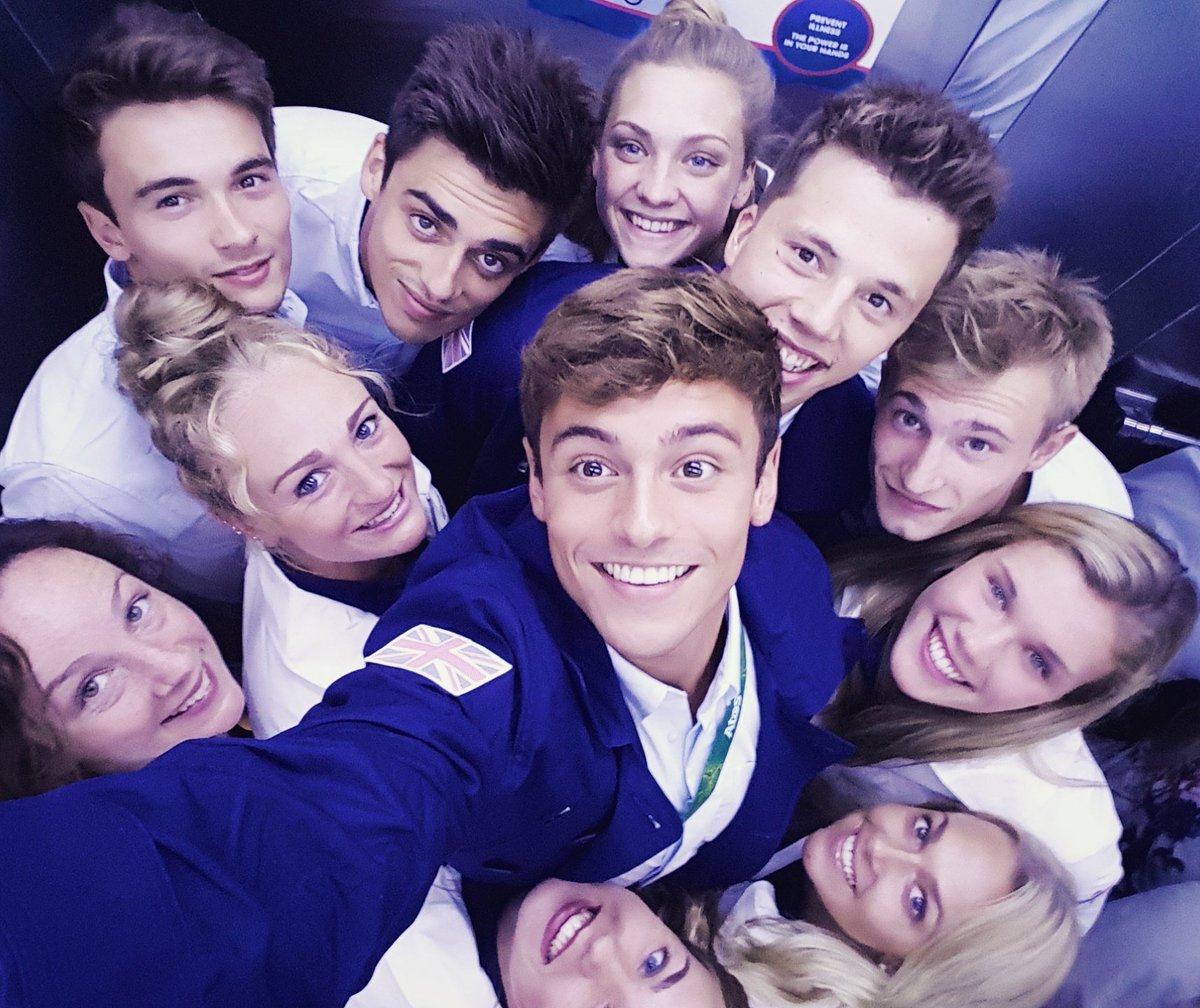 Load more updates