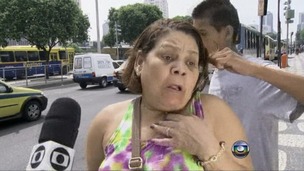 A woman was nearly robbed on camera while being interviewed about crime in Rio de Janeiro in Brazil.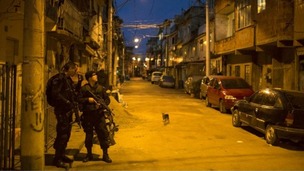 Ten weeks before the start of the World Cup in Brazil, police are making a final push to sweep clean some of Rio's most crime-ridden areas.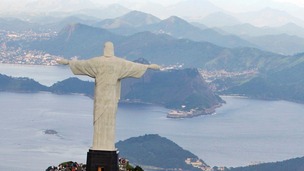 Today's statement from the International Olympic Committee suggests all is not well with the preparations for the next summer games.
Live updates
A health inspector in Brazil got a surprise when he visited a family to weigh their son Billy da Silva Rosa and found out he was a cat, The Times reports.
For seven months, Billy's "father" had claimed a benefit known as "bolsa familia" for the four-year-old, which is paid to poor families who send their children to school rather than work.
As he ran the local programme, which pays for education, basic healthcare and food, it might have appeared to be the perfect scam until his wife unknowingly let the cat out of the bag.
"But Billy is my cat", she reportedly told the heath inspector in surprise when he arrived at her home.
Her husband, a council worker, was dismissed from his position and is expected to face criminal proceedings.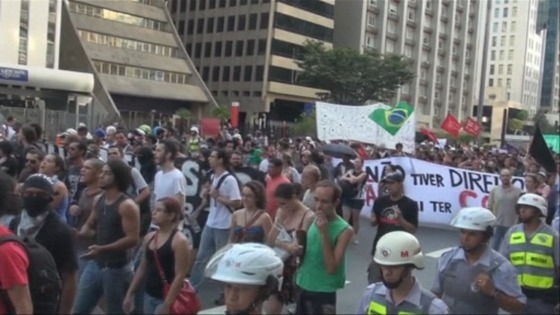 Protesters around Brazil gathered to demonstrate against the cost of hosting the soccer World Cup later this year.
In Sao Paulo, at least 1,000 demonstrators waved flags and carried banners reading, "Without rights there will be no World Cup."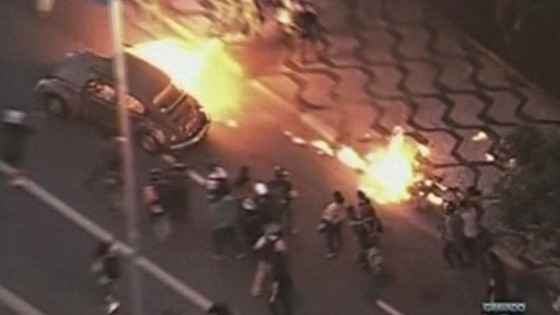 As they marched towards the centre, some protesters attacked an empty police car and tried to overturn it, while others torched a small car and smashed the windows of a building.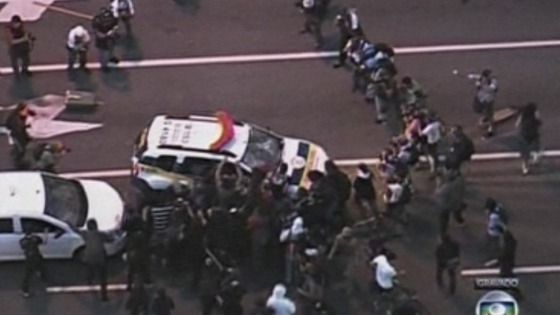 Advertisement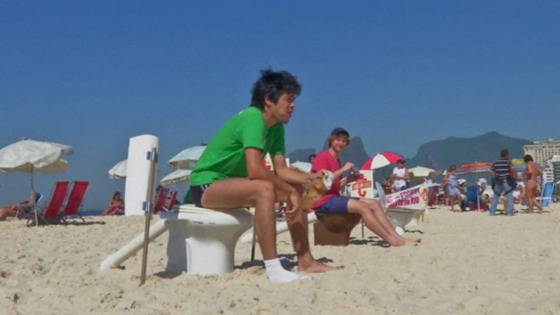 Activists sat on toilets along Rio de Janeiro's famed Ipanema beach to protest against the lack of basic sanitation in the Brazilian city.
The protest organisers, Meu Rio (My Rio), said the toilets represented the thousands of litres of untreated sewage that ends up into the sea waters of Rio everyday.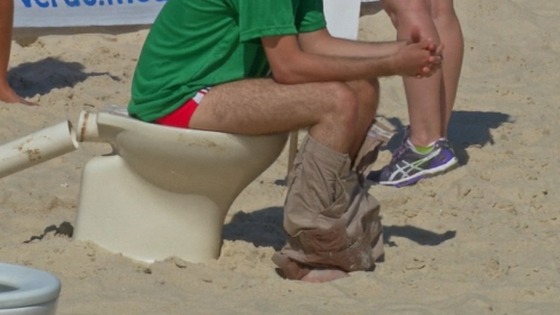 Activists carved out silhouettes of bacteria and other micro-organisms, carried to the beach in sewage, on the sand.
These beaches are set to host several of Rio's events at the 2016 Olympics and Paralympics.
Rio's state government has pledged that the city's waterways will be clean in time for the 2016 Olympics.
The city's Olympic committee has promised that pollution will also be reduced.
Read more: Filthy waters spark safety fears for Rio Olympics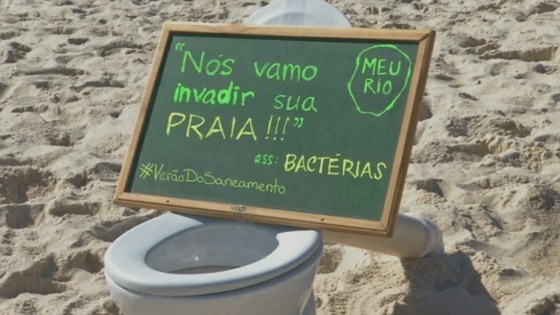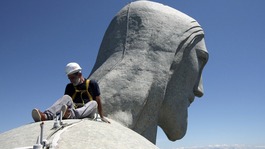 Repair work has begun on Brazil's iconic Christ the Redeemer statue after its head and right hand were damaged during lightning strikes.
Read the full story
FIFA has told officials in Curitiba that they have until February 18 to prove they can get their stadium on track for the World Cup or risk exclusion from this summer's tournament in Brazil.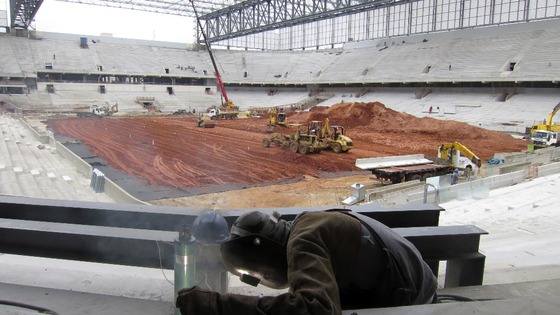 The 43,000-seater Arena da Baixada is so behind schedule that FIFA doesn't know when it might be ready. The organisation's secretary general said he will decide in three weeks whether to drop the city from the World Cup.
"As you can imagine, the current situation of the stadium is not something we really appreciate," Jerome Valcke told reporters on a visit to the ground. "The stadium is not only late, it is very, very late.
"If you don't have a stadium you can't have games," he added, describing it as an "emergency situation".
A newborn monkey that was rejected by its mother has survived thanks to donations of human breast milk.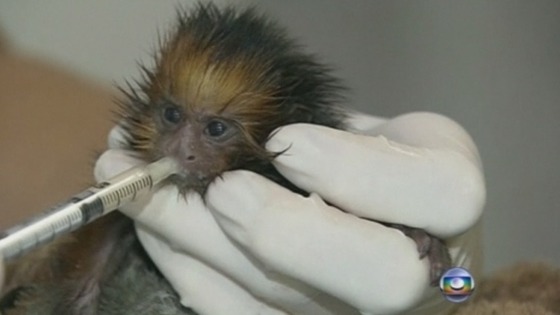 The baby golden lion tamarin was rejected by his mother at the Brasilia Zoo in Brazil, when he was just seven days old.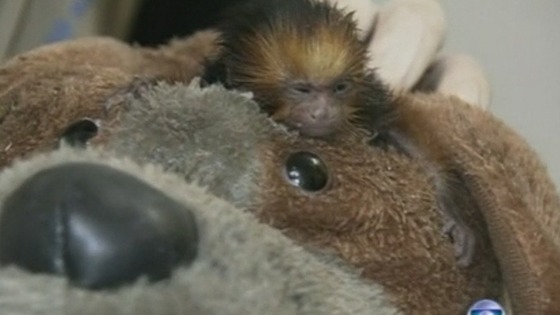 Vets at the zoo asked the public for human breast milk donations after they determined it has the closest biological proximity to what the newborn primate would naturally receive from its mother.
Advertisement
Investigators in Brazil are investigating whether police officers killed at least 12 young men in a number of incidents across the city of Campinas to avenge the murder of a colleague.
The wave of killings began on Sunday night and continued into Monday in Campinas, about 60 miles north west of Sao Paulo.
The mostly drive-by shootings of the young men occurred within about four hours of one another and came after an off-duty police officer was killed while fighting armed robbers who targeted him as he stopped at a petrol station in the same region. Police investigator Licurgo Nunes Costa said:
We're not ruling out executions, revenge nor a fight between criminals. It's a sequence of events in the same region and around the same time and we have to consider the relationship between the occurrences.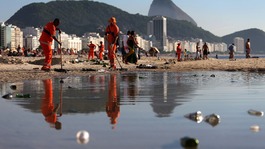 With raw sewage and debris from favelas often washing into the sea safety fears have been raised for the sea sports in the Rio Games.
Read the full story
New Year celebrations around the world
Millions of people have flocked to Rio de Janeiro in Brazil to take part in one of the biggest New Year's parties in the world:
Prosecutors call to stop World Cup stadium work after death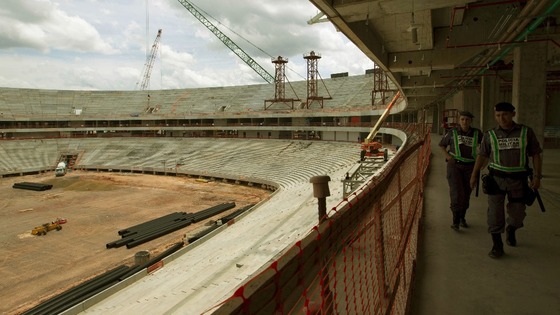 A Brazilian labour court has halted construction in part of the World Cup stadium where a man fell 115 feet to his death while working on a roofing structure in the jungle city of Manaus.
The move will further delay work at the venue that will host England v Italy and three other matches next June.
The decision was announced after public prosecutors requested the immediate interruption of work in all areas where labourers need to be high above the ground.
Work will only restart after builders show that all safety measures are in place at the Arena Amazonia, which will also host United States v Portugal.
The Manaus court said constructors will be fined a daily amount if they do not abide by the decision.
Load more updates
Back to top