Live updates
Osborne: Growth figures 'significantly up'
2% business rate cap officially announced. Good but not good enough. A tax rise is still a tax rise #AS2013
UK avoids triple-dip recession
The British Chambers of Commerce has said that although the GDP figures are positive, it is too small a sign:
Although GDP figs are encouraging, means little when looking at big economic picture, says @britishchambers DG, John Longworth
John Longworth, Director General of the BCC, said:
"Although the progress seen in the first quarter of this year is modest, it is progress nonetheless. Business confidence has increased further, and it is really encouraging to see export orders and deliveries near to their record high levels in services.
"But the fact remains that the economy is still not strong enough. The fall in most employment balances is disappointing, and reminds us that a strong labour market cannot be taken for granted."
Advertisement
UK to avoid triple dip recession
David Kern, British Chambers of Commerce chief economist, said the results suggested the economy continued to grow in the first three months of 2013.
He added:
The survey reinforces our assessment that recent gross domestic product (GDP) figures published by the Office for National Statistics (ONS) have exaggerated the weakness of the UK economy and the volatility in output.

If an announcement of negative growth in the first quarter is misleadingly described as a triple-dip recession, confidence will again be damaged unnecessarily.
He admitted the survey showed the UK's economic performance was still "inadequate", but confirms areas of strength.
Confidence 'key' for economy
Labour leader Ed Miliband is today set to outline plans for a network of regional banks responsible for lending to local businesses:
In order to get a recovery made by the many, Britain needs a wholly new banking system. I'll say more in my speech to @britishchambers later
Confidence 'key' for economy
The head of the British Chambers of Commerce has called on the Government to increase lending to businesses.
John Longworth told BBC Radio 4's Today programme:
We are very pleased the Government set up a Business Bank but it is not going to come soon enough and it is not going to operate in the way that we wanted it to.

It has got to have a direct relationship with business customers. We need another £9 billion over three years pumping into it so it can raise £100 billion to be able to lend to business.

The Bank of England could underwrite it, the Chancellor could underwrite it by putting money in from other spending.
– John Longworth
Confidence 'key' for economy
Speaking at the annual British Chambers of Commerce conference today, director general John Longworth will call on ministers to stimulate growth through "a massive infrastructure development programme.
Mr Longworth will also say the Government needs to address "a long term structural fault in UK business finance."
We have to ask ourselves in the UK, do we have the creativity, the talent, the enterprise and the capacity for sheer hard work to build and drive the UK economy? And I say - you are darn right we do.

I visit hundreds of chamber businesses every year and it strikes me that they can do anything they set their minds to, and can trade the world with the best. Confidence is the key, confidence and an enterprise-friendly environment.
Advertisement
Confidence 'key' for economy
A business leader will today urge the Government to make "bold" decisions on its spending priorities.
John Longworth, director general of the British Chambers of Commerce (BCC), will speak at the annual BCC conference today, addressing a long term "structural fault" in business finance.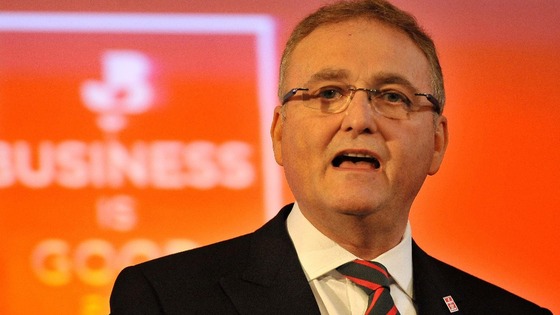 He is expected to say that confidence can return to the British industry, with the help of growth from measures such as a massive infrastructure programme.
Foreign Secretary William Hague, Business Secretary Vince Cable and Labour leader Ed Miliband are among speakers at the conference.
BCC: UK growth 'too slow'
John Longworth, director general of the BCC, said: "The UK economy is still facing huge challenges and the recovery is much too slow.
"The UK has the potential to recover but to achieve that the Government has to set businesses free to grow.
"As the public sector's share of economic activity shrinks over the next few years, forceful measures are needed to make it possible for businesses to drive recovery."
BCC: UK growth 'too slow'
The British Chambers of Commerce forecasts that unemployment will rise to 2.9 million over the next year and said the Government needs to take "radical" steps to set businesses free, including creating a state-backed bank to boost lending to small and medium-sized enterprises (SMEs).
Other suggested measures include ramping up its credit easing scheme, scrapping this month's 5.6% hike in business rates, and speeding up the proposed improvements to transport infrastructure.
BCC: UK growth 'too slow'
A business lobby group has called for "forceful" measures to kickstart the UK's recovery after predicting the economy will grow by just 0.6% this year.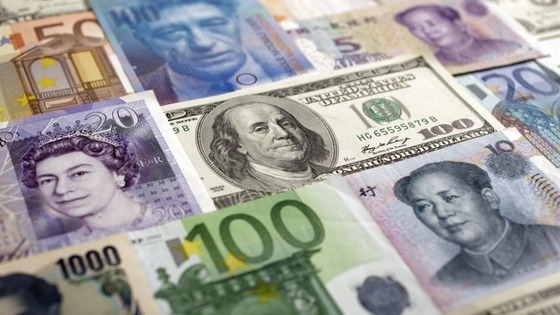 The British Chambers of Commerce (BCC) said there was an "encouraging" pick-up in growth in the past three months which means the UK will likely dodge another recession but warned the economic expansion is still "much too slow".
Back to top