The first episode of the new series saw harrowing scenes in which Trish Winterman, played by Julie Hesmondhalgh, recounted being raped.
Read the full story ›
Nakay Kpaka, who starred in series Broadchurch and Grantchester, attacked two women while they slept at house parties.
Read the full story ›
Advertisement
Ex-Corrie star Julie Hesmondhalgh is among the new cast members joining David Tennant and Olivia Colman in the final series of Broadchurch.
Read the full story ›
ITV has commissioned a third series of the award winning and critically acclaimed drama Broadchurch.
David Tennant and Olivia Colman will reprise their roles as Alec Hardy and Ellie Miller for the third series. Details of other cast members, and filming dates, will be confirmed at a later date.
ITV's Director of Drama Steve November and Controller of Drama Victoria Fea have commissioned the new series which will be written by Chris Chibnall once again. The executive producer team will remain the same with Chris Chibnall alongside Jane Featherstone.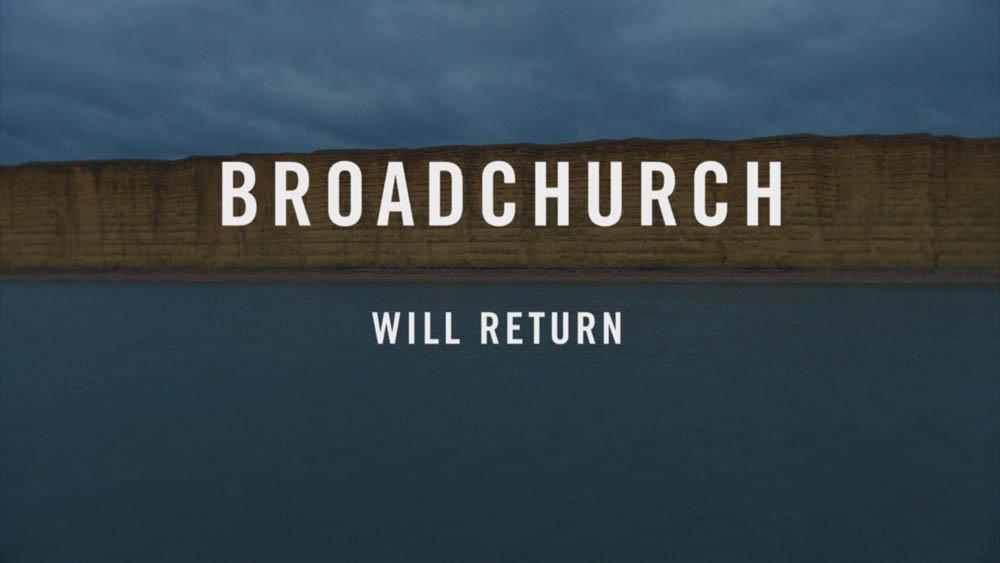 Steve November said: "Chris Chibnall knows exactly how to keep viewers guessing and I'm delighted that he is going to take the story onto the next stage."
Creator and writer Chris Chibnall said: "We've been overwhelmed that nine million people every week have continued to join us on the twists and turns of Broadchurch. This third chapter has been a glint in my eye for a long time and I'm thrilled to be writing these characters once again."
Meanwhile the season two finale came to a gripping conclusion yesterday and received a positive reaction on Twitter.
Radio DJ Chris Moyles described the series as "brilliant television" and television presenter Lorraine Kelly said it was "a very good piece of drama".
It's kept me riveted and made me angry, frustrated, emotional etc but overall, Broadchurch has been brilliant television.
That was a very good piece of drama. Big congrats to all concerned. #Broadchurch - will there be a spin off with the lawyers???
This series of Broadchurch comes to an end tonight. But will Joe Miller be found guilty of murder and what will happen to Claire?
Read the full story ›
The Dorset home of fictional character DI Alec Hardy is up for sale and is expected to benefit from the 'Broadchurch effect'.
Read the full story ›
Advertisement
Broadchurch actor Jonathan Bailey confessed he has even run away from viewers who confronted him eager to know more about the show's plot.
Read the full story ›
The new series of Broadchurch will move away from being a murder mystery, its creators have revealed.
Read the full story ›
ITV's hit murder mystery drama Broadchurch is back with a new series on January 5 and today the full trailer for the show has been released.
Read the full story ›
Internationally acclaimed actress Charlotte Rampling is to take a lead role in the new series of Broadchurch, ITV has announced today.
The multi award-winning series, which captured viewers last year will begin filming in the UK in the upcoming weeks.
"We're delighted Charlotte is joining the Broadchurch family. She's the first of some exciting additions to the ensemble for the new series," Steve November, Director of ITV Drama, said.
Charlotte is set to play a "pivotal role" in the new series, but details of her character and how she impacts on the drama are being kept under wraps by the producers.
Load more updates