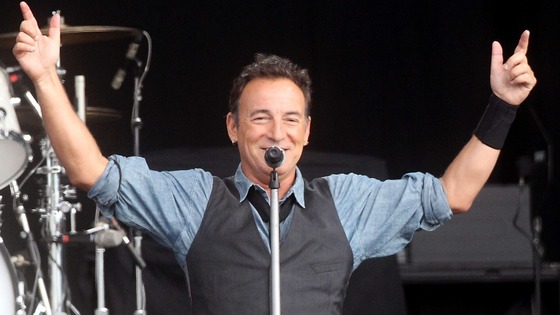 Leeds City Council has accepted that putting parking tickets on Bruce Springsteen's tour trucks ahead of a landmark gig by The Boss was "a little embarrassing".
A parking attendant stuck the tickets on the lorries as Springsteen prepared to play the first-ever gig at the brand new, £60 million Leeds Arena yesterday afternoon.
Bemused fans watched the council enforcement officer ticketing the huge articulated vehicles that were parked on double yellow lines outside the venue at the north end of the city centre.
And pictures of the over-zealous warden soon started circulating on social networks.
Today, the council, which had been heavily promoting the concert as the start of new era of music events for the city and the region, acknowledged it was embarrassing, even though the officer was only doing his job.
It said that, given the special circumstances, the ticket would not have to be paid.
Read: The Boss 'slapped with a parking ticket' in Leeds