We heard in the Chancellor's Budget that the economy is picking up but for many individuals the reality is very different. Money is still extremely tight and it will take much longer for them to feel like they've finally got a hold of their finances.
Those relying on credit of some kind to pay their way need to start doing all they can to break that habit and get themselves into the black. It is encouraging to see that some people have recognised this and are seriously committed to clearing their debt, and using cost saving measures to do this. Debt needs to be tackled head on; simply working out a realistic monthly budget and cutting out unnecessary expenditure should be the first step.
– Kevin Mountford, head of banking at moneysupermarket.com
Labour's lead in the opinion polls has been cut to a single point in a sign Ed Miliband's party has lost ground since the Budget.
The Opinium survey for the Observer places Labour on 33%, a slide of two points from a fortnight ago, and the Tories on 32%, after a gain of two points.
The poll puts Ukip down a point on 15% while the Liberal Democrats are unchanged on 10%.
The online survey was of 1,936 British adults between March 25 and 28, around a week after the Budget was announced by George Osborne.
Advertisement
The Prime Minister has defended the controversial poster which said Budget help for bingo players and the price of beer were "to help hardworking people do more of the things they enjoy".
Speaking to ITV News Deputy Political Editor Chris Ship, Mr Cameron said: "I didn't see the poster myself....I think actually people have been very patronising to say that we shouldn't help bingo and that we shouldn't make sure that responsible drinkers can afford a pint in the pub."
David Cameron has hinted that protecting benefits for wealthy pensioners would go into the Conservatives' next manifesto.
The Prime Minister said not giving benefits, such as winter fuel allowances, bus passes and cold weather payments, to top-rate taxpayers would save only "a tiny amount".
Speaking to Saga members in Peacehaven, near Brighton, Cameron said that cutting the benefits would also "introduce another complexity into the system".
He told the audience: "We will set our policy for the next Parliament at the next election. I don't want to pre-judge that.
"But the only thing I would say is that people think you save lots of money by not giving these benefits to upper-rate, top-rate taxpayers."
David Cameron believes "it is right to give people greater choice" when it comes to their retirement, the Prime Minister's official spokesman said.
He told a Westminster media briefing: "These are people who have been saving for many years in defined contribution schemes and we trust them in the decisions they make.
"It's not for me to give advice. It is about ensuring that good advice is available to everyone."
David Cameron told ITV News it was "very condescending" to suggest people who are given the opportunity to drawdown money from their pensions will spend it all at once.
The Prime Minister told ITV News Deputy Political Editor Chris Ship: "I think it is a very condescending view to say to people who've worked hard, who've saved, 'We don't trust you because we think you're going to blow all that money you saved on one item or one holiday'.
"I simply don't believe people will do that ... These people who've worked hard, who've saved, they've been thinking about their retirement and it's only fair to let them spend their money in their retirement as they choose".
Advertisement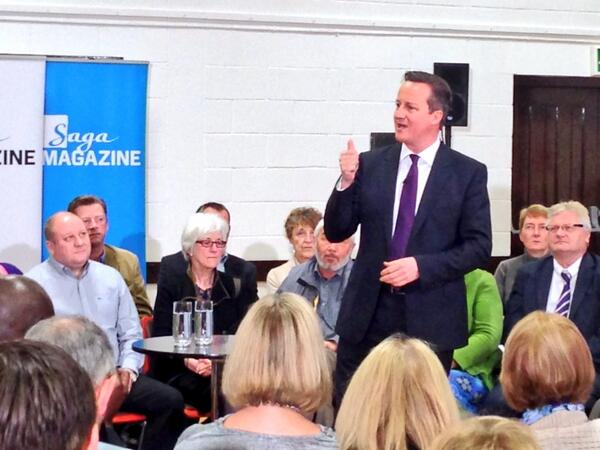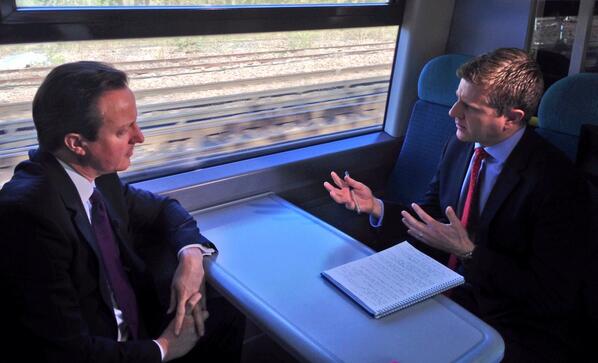 ITV News Deputy Political Editor Chris Ship, who is in the audience at David Cameron's PM Direct event, wrote on Twitter:
Hint of change on wealthy pensioner benefits? PM: Kept promise this Parliament-we make new pledges for next Parly but it saves "tiny amount"
David Cameron said giving people freedom with their pensions funds was "the right thing to do" and that this was "the right time to do it".
The Prime Minister told an event in Brighton that he doesn't believe people are "fundamentally irresponsible" or that they will spending all the money they draw down from their pension.
Load more updates