George Osborne's Budget will come under scrutiny from independent experts and MPs today, amid a row over his plans for a national "living wage" for over-25s.
The Institute for Fiscal Studies will present its analysis of all the Chancellor's measures today, as its director Robert Johnson claimed Osborne was "taking a bet" on the economic impact of the living wage pledge.
Parliamentary debates will also continue today over the Budget measures, as Labour leadership contenders attacked the plans.
Liz Kendall described it as a "con trick", claiming that a wage to live on would need to be "much higher" than the £9 proposed by 2020.
Fellow candidate Andy Burnham said the decision not to start the wage until age 25 would create a "two-tier workforce".
Behind the headlines, the Budget is an incredibly complex economic document, with numbers which won't crunch themselves. If you're confused, ITV News economics editor Richard Edgar breaks it down:
Advertisement
The welfare cuts announced by George Osborne in today's Budget announcement may not have been as severe as feared, but people are still worried, especially once child tax credit becomes limited to two children.
ITV News Correspondent Romilly Weeks reports from Portsmouth:
The Chancellor's "Living Wage" is considerably lower than the rate the Living Wage Foundation campaigns for but this is still a bold move.
Read the full story ›
George Osborne is numerate and intensely political, with the Budget serving as the start of his pitch to become PM, says Alastair Stewart.
Read the full story ›
ITV News spoke to three members of the public to see how the changes announced in the Budget will affect their lives.
Read the full story ›
Advertisement
Today George Osborne announced "a Budget for working people". He's cut welfare and raised wages. But what does it mean, and will it work?
ITV News deputy political editor Chris Ship reports on the first Conservative budget for 19 years:
Crowds of protesters have turned out in front of the Houses of Parliament to protest the welfare cuts in today's budget.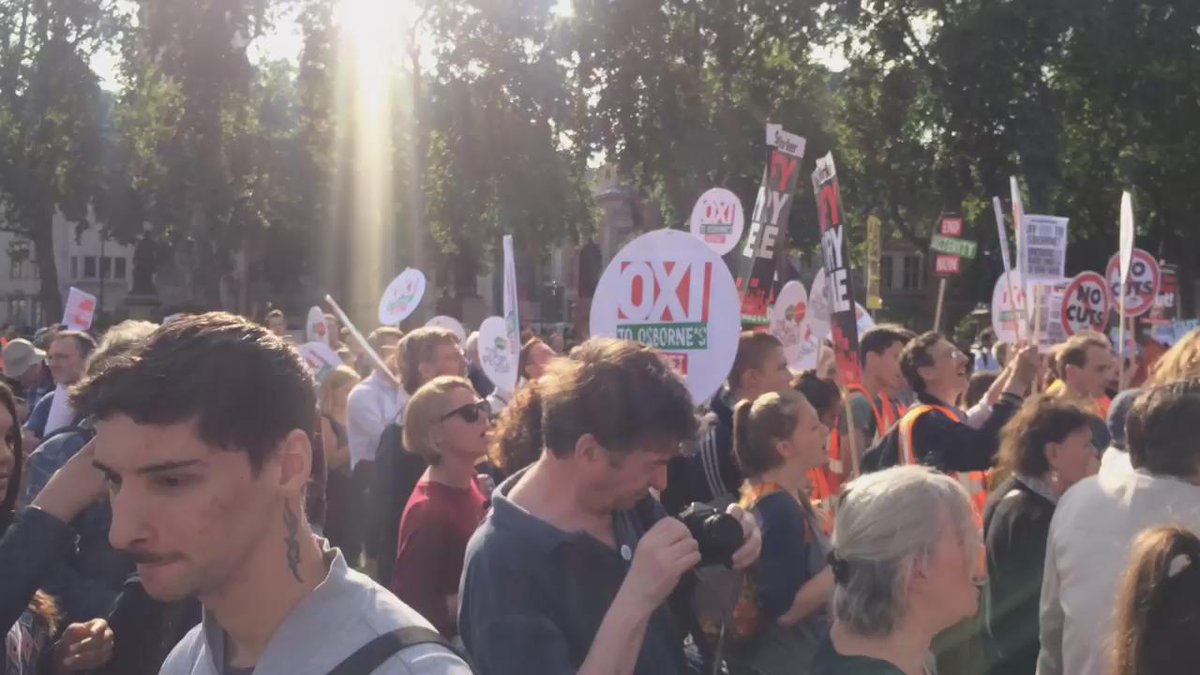 CEO charity Turn2us Simon Hopkins offers his opinion and concerns about the key announcements in the Chancellor's budget.
Read the full story ›
Lewis Parker is a 19-year-old YouTuber and blogger who has some strong opinions on how the budget will hit young people.
Read the full story ›
Load more updates