Today George Osborne announced "a Budget for working people". He's cut welfare and raised wages. But what does it mean, and will it work?
ITV News deputy political editor Chris Ship reports on the first Conservative budget for 19 years:
Crowds of protesters have turned out in front of the Houses of Parliament to protest the welfare cuts in today's budget.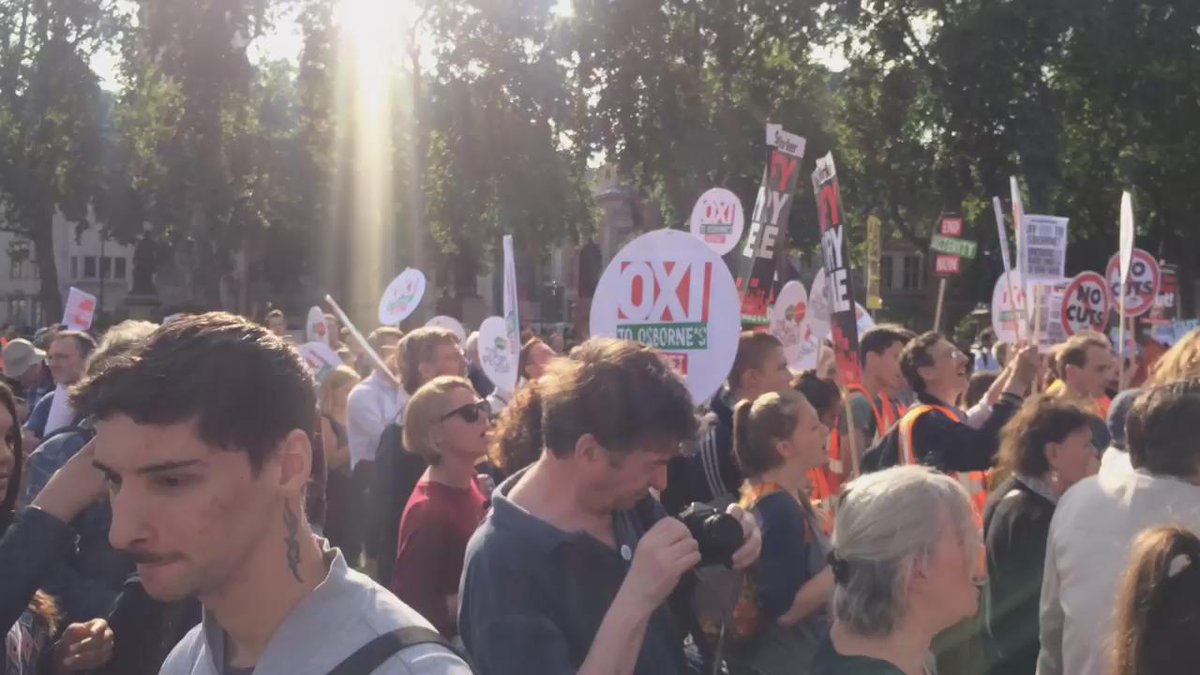 Advertisement
CEO charity Turn2us Simon Hopkins offers his opinion and concerns about the key announcements in the Chancellor's budget.
Read the full story ›
Lewis Parker is a 19-year-old YouTuber and blogger who has some strong opinions on how the budget will hit young people.
Read the full story ›
What is the Living Wage, how does it differ from what was already in place and who is it going to affect?
Read the full story ›
The headline-grabber was financial security and that "living wage" - but how will the cuts affect working families?
Read the full story ›
Advertisement
The Living Wage Foundation has questioned the Chancellor's Budget announcement of the introduction of a "living wage".
Is this really a Living Wage?

Without a change of remit for the Low Pay Commission this is effectively a higher National Minimum Wage and not a Living Wage.

Secondly, what about London?. These changes will not help the 586,000 people for whom even the 2020 rate announced today would not be enough to live on now.

Thirdly, what about the two million under-25s who are not covered by this announcement?

And, lastly, do the tax credit changes announced today mean that the Living Wage needs to be higher to make sure people have enough?
– Rhys Moore, director, Living Wage Foundation
Workers, low-earning parents, home-owners and students - what does today's Budget mean for them?
Read the full story ›
George Osborne used the first all-Conservative Budget for nearly 20 years to announce a new National Living Wage.
Read the full story ›
The Lib Dems claim the Tory Budget is more "you're on your own" than "we're in it together".
A party spokesman said: "When today's budget fireworks fizzle out, thousands of public sector workers, families and young people face another four years struggling to get by.
"If life is comfortable, if you have cash in the bank, if you have savings, or if you're big business - today was a good day.
"But if you're starting out in life, struggling to support your family, struggling to get ahead, unable to work, today things got a lot tougher."
Load more updates