Deadly floods hit Canada's west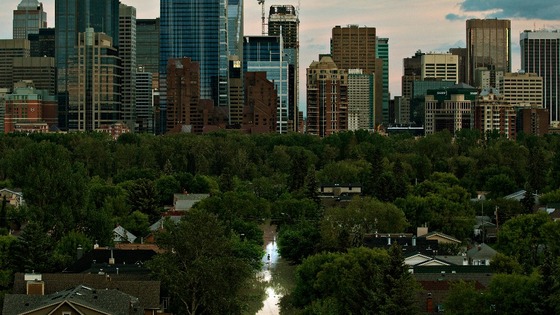 More than 100,000 people have been forced to leave their homes after heavy rain brought severe flooding to the Canadian city of Calgary.
Calgary Mayor Naheed Nenshi said officials believe that the water levels may have reached their peak.
"We've sat at the same level for many, many hours now," Nenshi said. "There is one scenario that would it go even higher than this, so you'll either see the Bow river continue at this level for many hours or you will see it grow even higher and we're prepared for that eventuality."