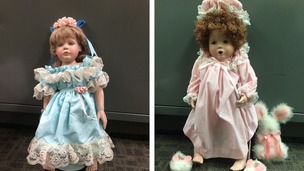 A neighbourhood has been on edge after families discovered mysterious dolls left outside their homes that looked like their daughters.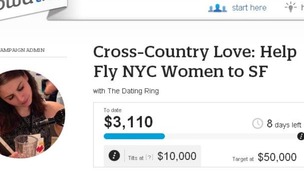 A matchmaking service in American wants to fly New York women over to San Francisco to find love.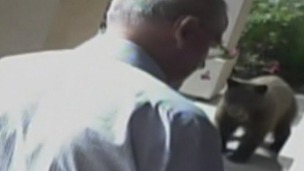 A CCTV video has revealed how close a Scottish couple came to walking headlong into a wild bear while on holiday in California.
Live updates
US Customs and Border Protection has grounded its drone fleet after a crew was forced to crash a pilotless craft off the coast of southern California, a spokesman said.
The crew operating the malfunctioning drone deliberately downed it in the Pacific Ocean last night after a mechanical problem.
The drone and systems on board were worth $12 million (£7.2m), the official said.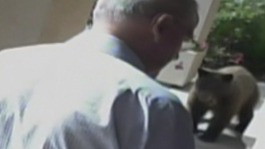 A CCTV video has revealed how close a Scottish couple came to walking headlong into a wild bear while on holiday in California.
Read the full story
Advertisement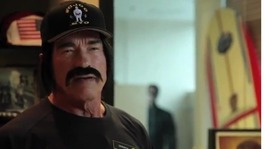 The former Terminator star became 'Howard Kleiner' as he went undercover to give fitness tips to Gold's Gym members for charity.
Read the full story
California wildfires forces 1,000 to flee homes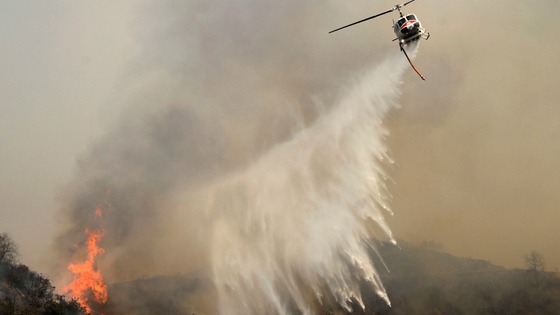 A wildfire in the hills near Los Angeles was more than 75 percent contained on Sunday, after blackening some 1,900 acres (769 hectares) of drought-parched shrubland and destroying five homes, officials said.
The so-called Colby Fire, which officials said started from a campfire, was expected to be fully contained by Tuesday, said Nathan Judy, a spokesman for the Angeles National Forest & Fire Department.
The blaze, centered in the San Gabriel Mountains on territory that is part of the Angeles National Forest, was 78 percent contained, Judy said.
California wildfires forces 1,000 to flee homes
Three men have been arrested on suspicion of recklessly starting the fast-moving wildfire in California.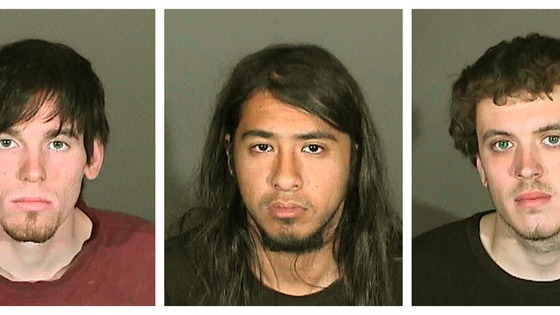 Clifford Eugene Henry Jr. 22, Jonathan Carl Jarrell, 23, and Steven Robert Aguirre, 21, were camping in the area.
"Reportedly they set a campfire and were tossing papers into the campfire and a breeze kicked up and set the fire," Glendora Police Chief Tim Staab said. "They are being cooperative. I'm told one has made an admission to our detectives and has admitted setting this fire."
California wildfires forces 1,000 to flee homes
A fast-moving California wildfire forced more than 1,000 people to flee their homes, fire and law enforcement officials said.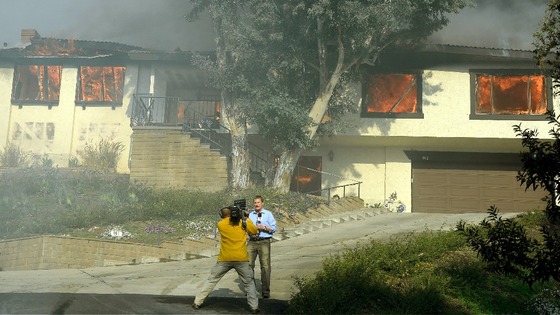 The fire roared out of control, destroying at least two homes.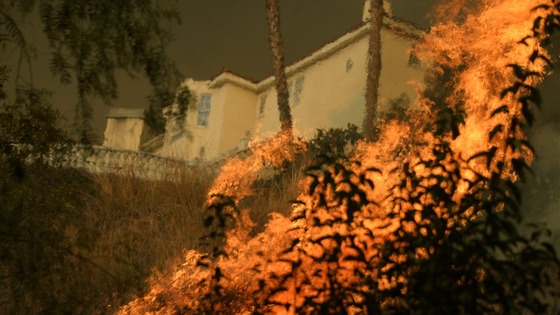 The blaze erupted on Thursday morning in the Angeles National Forest north of Glendora, about 40 miles east of downtown Los Angeles in the foothills of the San Gabriel Mountains.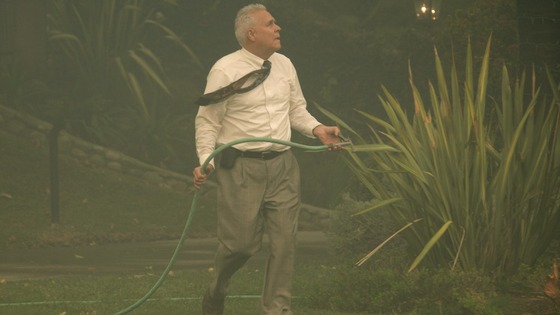 More than 1,700 acres of vegetation had been blackened by mid-morning in the so-called Colby Fire, Los Angeles County fire officials said.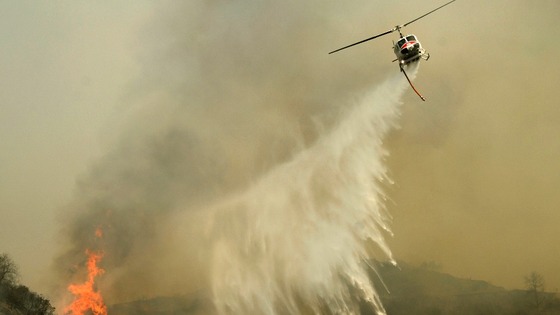 Pictures: Some 1,000 homes evacuated in California wildfires
Advertisement
California wildfires forces 1,000 to flee homes
About 1,000 homes have been evacuated as a wildfire sweeps through a national forest some 30 miles from central Los Angeles, NBC News reports.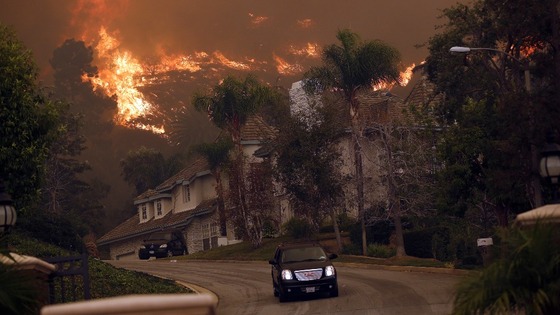 The blaze has grown rapidly, fanned by strong gusts of wind, to cover 1,700 acres.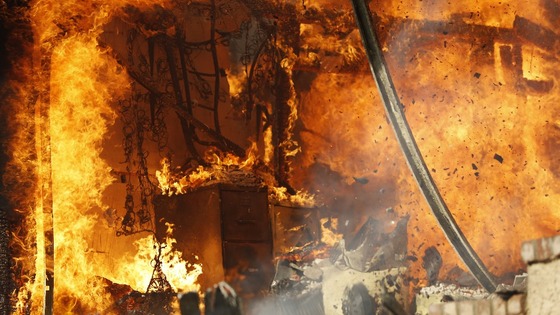 Police in the city of Glendora police say they believe an out-of-control camp fire may be to blame and have arrested two people in connection.
The US Forest Service detained one person near the origin of the fire, according to the Los Angeles County Sheriff's Department.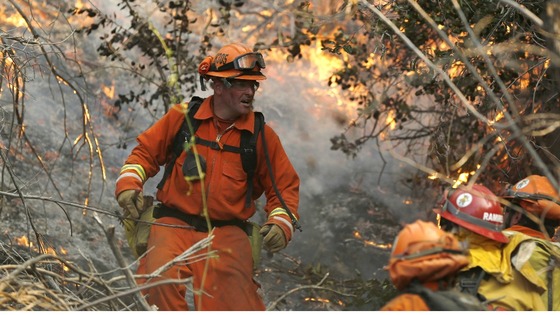 Drugs arrest at Justin Bieber's home after egg throwing claims
Police have made an arrest for cocaine possession during a raid on Justin Bieber's California home, a spokesman for the LA County Sheriff's department said.
Bieber, whose home was being searched in relation to a claim he had pelted his neighbour's property with eggs, was not arrested.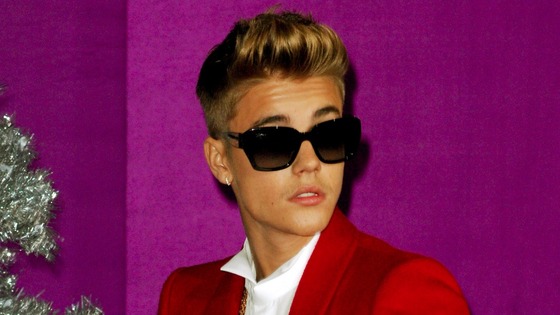 The spokesman said: "There was an arrest for a felony narcotics violation unrelated to this investigation - that was not Mr Bieber.
"The cocaine ... was in plain view of the deputies when they were looking for other evidence".
Bieber was present during the raid and was "cooperative" as police also collected evidence in relation to the egg attack claims.
Police raid Justin Bieber's home over egg attack claims: Latest updates
A woman was rescued by firefighters in California after she got stuck between two buildings during a botched attempt to jump from one to the other last night.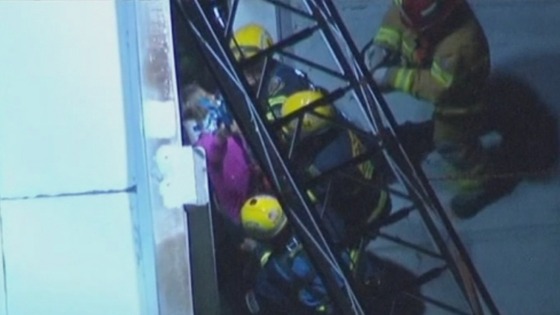 The unnamed 28-year-old leapt from a vacant building in Santa Ana to an adjacent property but fell into a tiny space between them and was trapped around five feet up from the ground.
It took around an hour and 30 minutes before she was freed in an operation that required a team of 30 firefighters, the Orange County Fire Authority said.
The woman was taken to the local hospital suffering minor injuries to her arm and leg.
Sister: Actor 'wasn't drag racing'
US news agencies ABC News, TMZ and Variety are reporting the death of Fast and Furious actor Paul Walker. It is believed he died in a car crash north of Los Angeles earlier today.
A rep for Paul Walker confirms to TMZ the actor died today in the crash after leaving a charity event.
.@abc News confirms "Fast and Furious" star Paul Walker has died at the age of 40
Load more updates
Back to top