Stormy weather has been blamed for at least three deaths and has left thousands of homes without power in the US Pacific Northwest and California, causing flash-flooding, mudslides and evacuations.
In the video below, tornado-like winds rip through a housing complex in Los Angeles.
Video credit: Reuters/Jamie Mena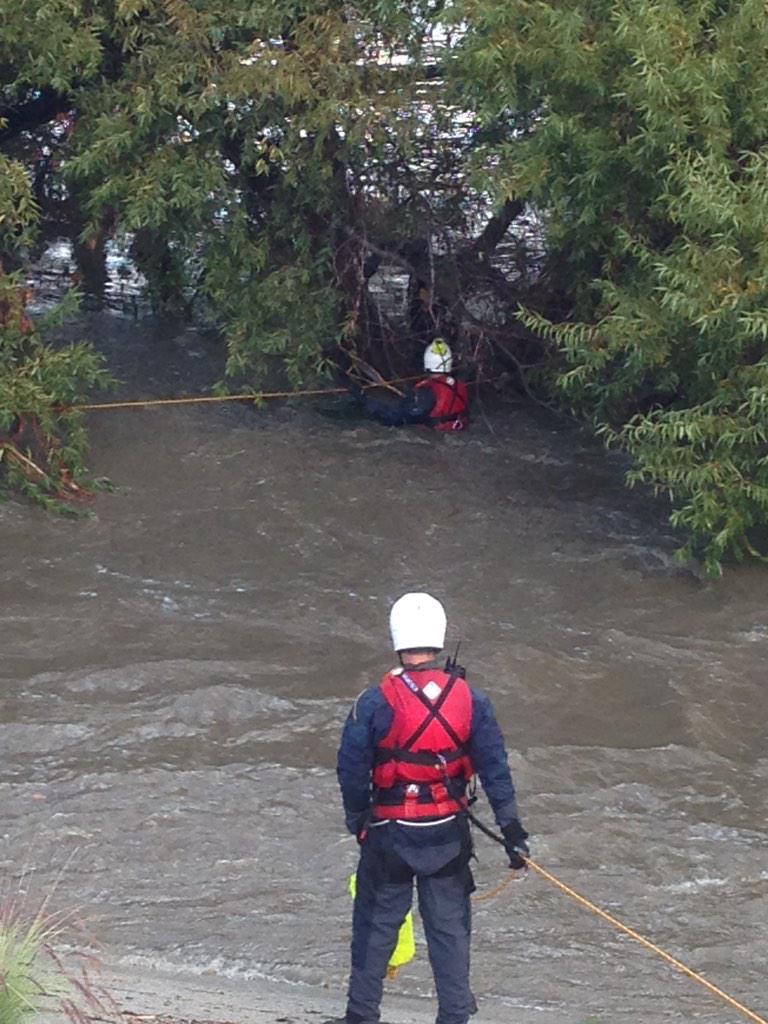 One person was found dead on Friday in a rain-swollen flood-control channel in the Orange County town of Garden Grove, which could mark the third storm-related fatality on the West Coast since the weather hit on Thursday.
The weather system causing the mayhem is fuelled by the 'Pineapple Express' - a powerful conveyor belt carrying relatively warm air and copious amounts of rain stretching all the way from Hawaii in the central Pacific to the western side of mainland America.
Advertisement
Firefighters across California have been battling major wildfires in what could be the most destructive wildfire season on record.
Read the full story ›
A man from California is facing jail after he allegedly stole a Ferrari 458 Spider worth $250,000 (£160,000) twice in one day.
Fontana police stopped Earnie Steven Hooks at a DUI checkpoint on August 29 after reports the car had been stolen.
According to officers, the 39-year-old fled and abandoned the Ferrari in the area but he later returned to the impound lot after police had seized it and stole it again.
Hooks was arrested on Thursday after Police spotted him driving around in the sportscar and is currently in an active case for vehicle theft.
A major clean up operation has begun in northern California after it was struck by a powerful 6.0 magnitude earthquake.
Around 15 to 16 buildings are no longer inhabitable after a powerful earthquake hit Napa city in California, according to the Associated Press.
Napa City Manager Mike Parness said at an afternoon news conference that there was only limited access to numerous other structures, mostly ones with broken windows.
In Napa, at least three historic buildings were damaged, including the county courthouse, and at least two downtown commercial buildings have been severely damaged.
Advertisement
California Governor Jerry Brown has declared a state of emergency following a 6.1-magnitude earthquake.
Two adults and one child have critical injuries and Queen of the Valley hospital has treated 87 people, the city of Napa in California wine country said in a statement, after a powerful eathquake hit the region.
A large earthquake caused significant damage in California's northern Bay Area early Sunday, sending at least 70 people to a hospital, igniting fires, knocking out power to tens of thousands and sending residents running out of their homes in the darkness.
Vanessa DeGier, spokeswoman for Queen of the Valley hospital in Napa, told the Associated Press the facility has treated more than 70 people, most for cuts, bumps and bruises.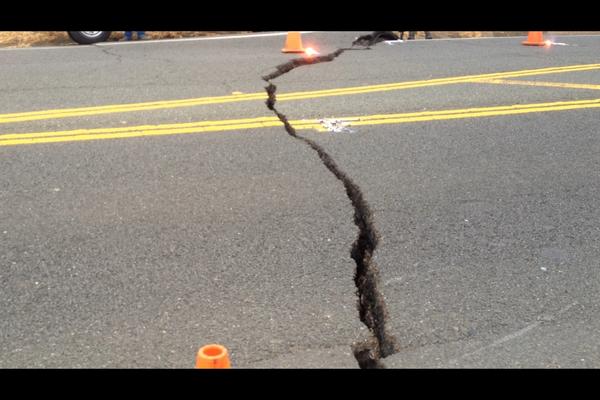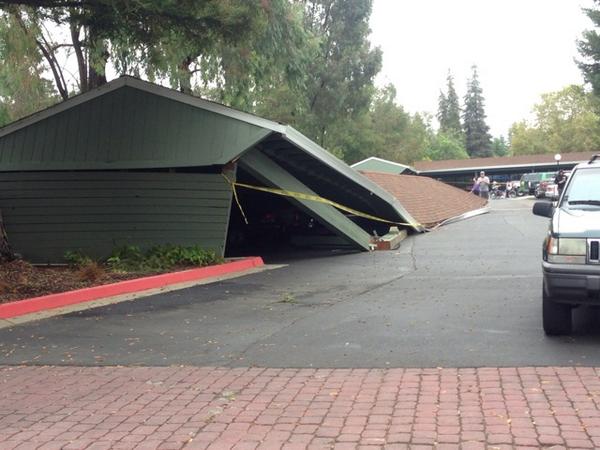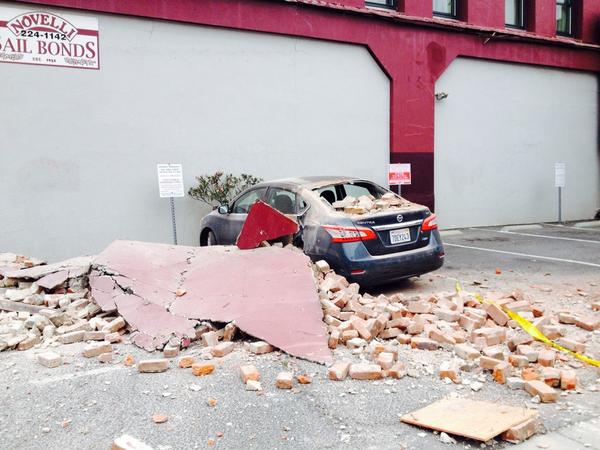 An earthquake of 6.1 magnitude shook people out of bed near San Francisco, California early this morning. The quake was centred five miles (eight kilometres) north west of the town of American Canyon, on the northern edge of the San Francisco bay.
One family closer to the centre had a camera in their living room that captured the quake.
Footage taken by Camille Alysson Freking:
Load more updates