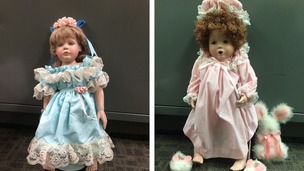 A neighbourhood has been on edge after families discovered mysterious dolls left outside their homes that looked like their daughters.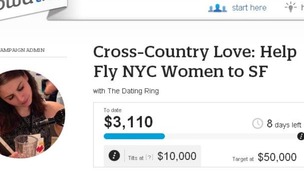 A matchmaking service in American wants to fly New York women over to San Francisco to find love.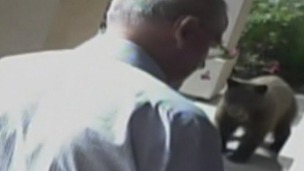 A CCTV video has revealed how close a Scottish couple came to walking headlong into a wild bear while on holiday in California.
Live updates
Sister: Actor 'wasn't drag racing'
Hollywood actor Paul Walker, the star of The Fast and the Furious film series, has died, entertainment news agency TMZ is reporting.
The 40-year-old actor is reported to have died in a car accident in Santa Clarita, north of Los Angeles in California. Law enforcement is currently on the scene, they added.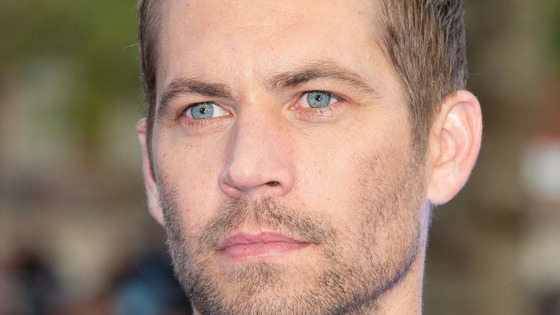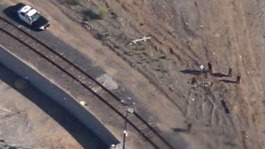 A father whose son was murdered in 2009 has succeeded in getting Google to remove an image of his corpse from its map application.
Read the full story
Advertisement
Yosemite fire 'size of Chicago'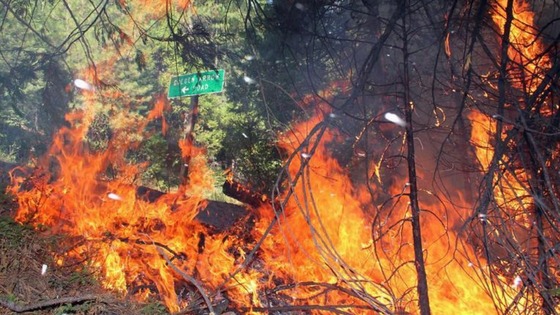 A giant wildfire burning at the edge of Yosemite National Park has consumed 293 square miles and is 23 percent contained, US fire officials have said.
At least 111 structures have been destroyed and around 4,500 others are under threat as well as water supplies, and iconic giant sequoia trees.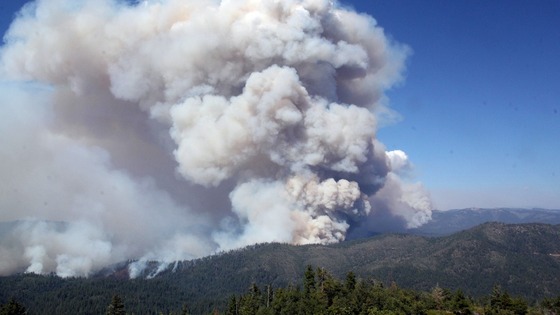 Forestry experts have said long intervals between wildfires and years of drought primed the Sierra Nevada mountains are contributing factors behind the blaze.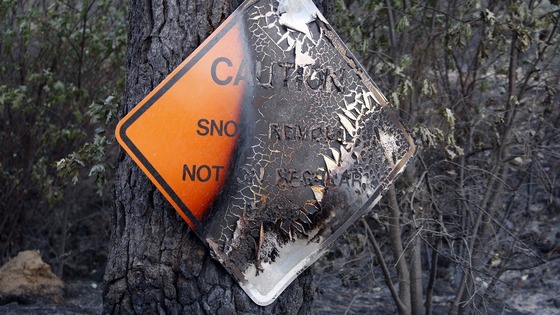 Yosemite fire 'size of Chicago'
The California Air National Guard has released a video of it tackling the wildfire at Yosemite National Park, which is now one of the largest ever in California:
Yosemite fire 'size of Chicago'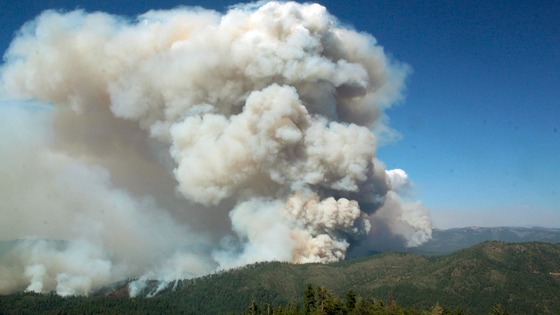 A wildfire raging in Yosemite National Park in the US has now burned 184,481 acres, making it making it one of the largest on record in California.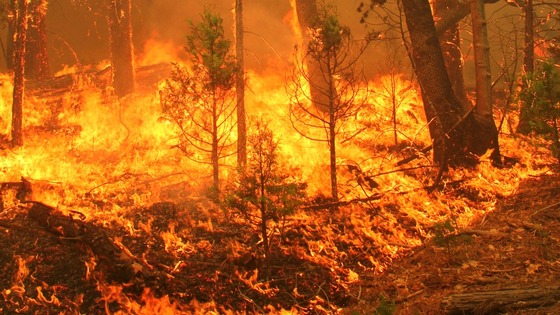 A total of 4,081 fire personnel have been sent to tackle the Rim Fire, which is still just 20 percent contained.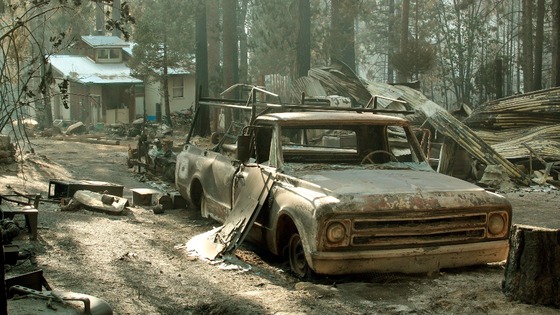 The US Forest Service said the blaze's growth potential was "extreme" and its cause is currently under investigation.
Yosemite fire 'size of Chicago'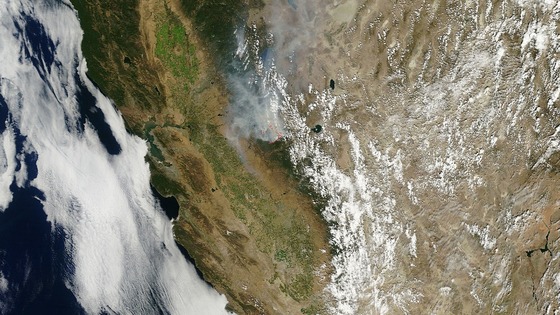 A wildfire in Yosemite National Park in the US state of California has become so large it can now be seen from space in Nasa satellite images
Advertisement
Yosemite fire 'size of Chicago'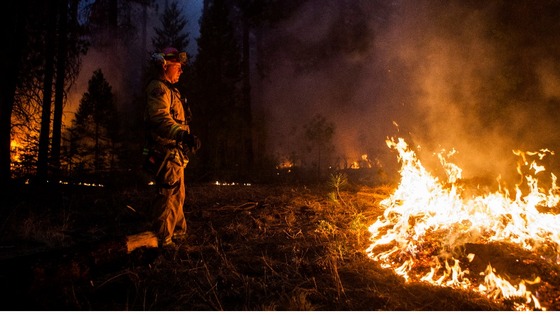 The Rim Fire has threatened two groves of giant sequoias that are unique in the region, prompting park employees to clear brush and set sprinklers around the huge trees.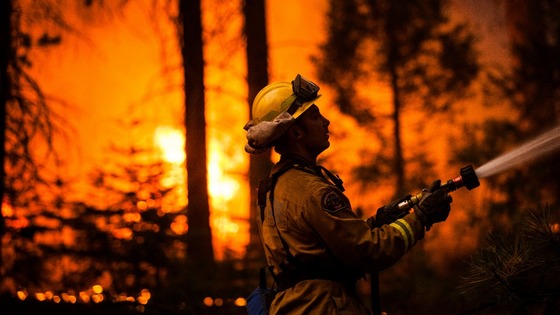 While sequoias have a chemical in their bark to help them resist fire, they can be damaged when flames move through slowly.
See more: Smoke from Yosemite wildfire seen from space station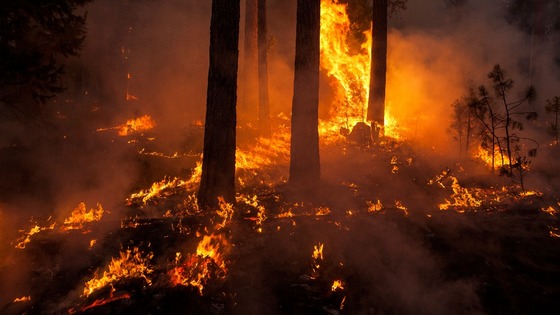 Yosemite fire 'size of Chicago'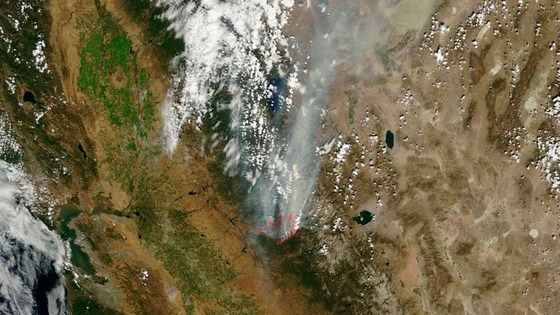 The smoke from the wildfires in California has been pictured by an astronaut on the International Space Station.
NASA astronaut Karen L Nyberg has tweeted two pictures of the smoke.
Read more: Yosemite fire 'size of Chicago'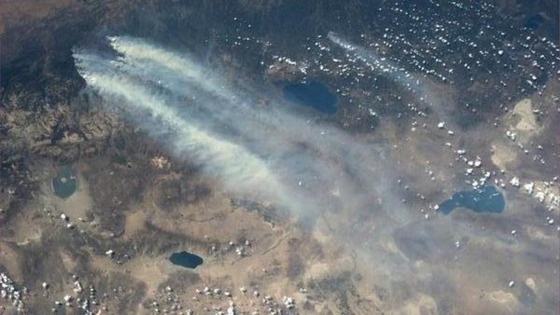 Yosemite fire 'size of Chicago'
A raging wildfire in Yosemite National Park has rained ash on the reservoir that is the chief source of San Francisco's famously pure drinking water, according to the Associated Press.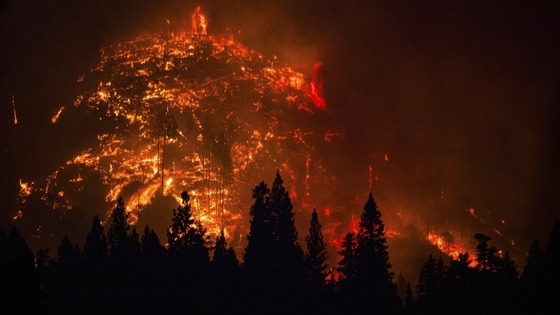 Utility bosses scrambled to send more water towards the metropolitan area before it became tainted as nearly 3,700 firefighters battled the 230-square-mile blaze, the biggest wildfire on record in California's Sierra Nevada.
"We're taking advantage that the water we're receiving is still of good quality," said Harlan Kelly, general manager of the city's Public Utilities Commission. "We're bringing down as much water as possible and replenishing all of the local reservoirs."
They reported modest progress, saying the fire was 20% contained.
Yosemite fire 'size of Chicago'
California's fire service reports that the wildfire in Yosemite National Park and surrounding areas has now burned 149,780 acres - an area larger than the city of Chicago.
Firefighters have been trying to bring the flames under control since last week but have only contained 15 percent of the fire.
NBC Bay area reports that 23 structures gave been burned, but that 4,500 are threatened.
Load more updates
Back to top