Dozens of people were injured, two of them seriously, when a 6.1 magnitude earthquake hit the city of Napa in the wine-producing region of northern California, the city government said.
Four mobile homes were destroyed and two more were still on fire in the northern part of the city, a statement said.
The city government said there were 50 gas main breaks, 30 water main leaks and damage to historic buildings as well as to commercial properties.
A Twitter user took this photo that purports to show serious damage to a building in Napa - a city around three miles (5km) from the epicentre of the earthquake.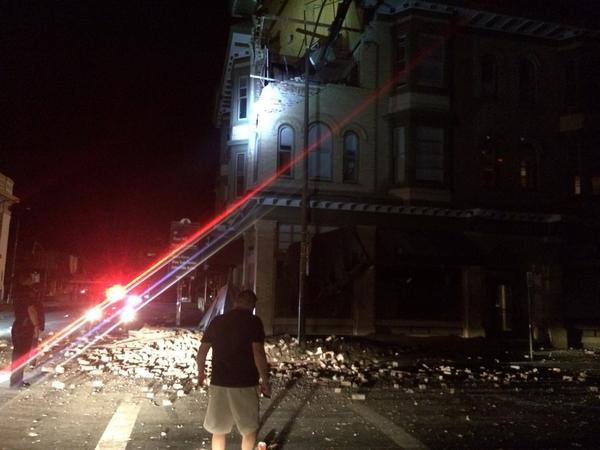 Advertisement
A reporter for the San Francisco Chronicle, Will Kane, has tweeted photos of the damage in a convenience store in the town of American Canyon - close to the epicentre of a powerful earthquake.
Here's the 7-11 in American Canyon, which is now so busy ppl buying batteries, water that the clerk can't clean up. http://t.co/IGUd0G0kmo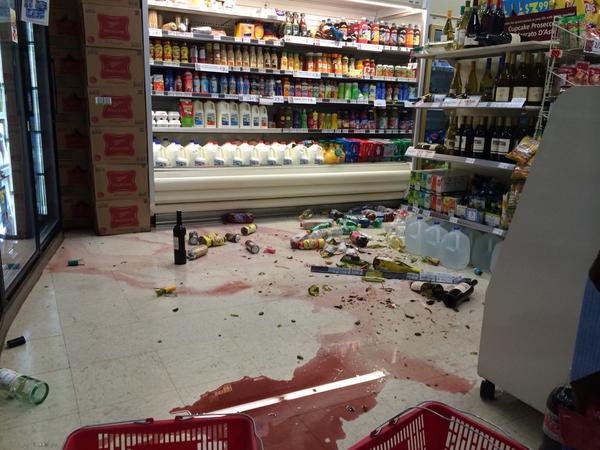 Here's what it looks like at the 7-11 in American Canyon, which is now busy people buying batteries, water. http://t.co/fEVrs2lDL4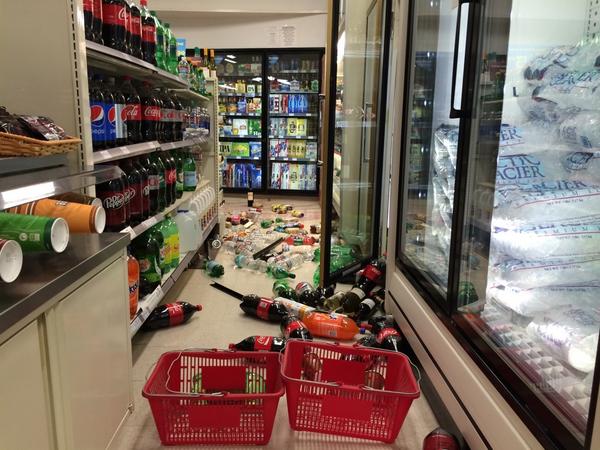 An earthquake of 6.0 magnitude has been detected in northern California, the US Geological Survey said.
The quake's epicentre was eight km (five miles) northwest of the town of American Canyon in the San Francisco Bay area.
There were no immediate reports of damage.
A neighbourhood has been on edge after families discovered mysterious dolls left outside their homes that looked like their daughters.
Read the full story ›
Advertisement
A woman is suing her high-flying female Yahoo executive boss for alleged sexual harassment.
Software engineer Nan Shi claims Maria Zhang, a senior director of engineering at Yahoo Mobile, said she would have a 'bright future' at Yahoo if she had sex with her.
Miss Zhang denies the allegations.
A Yahoo representative said: "There is absolutely no basis or truth to the allegations against Maria Zhang. Maria is an exemplary Yahoo executive and we intend to fight vigorously to clear her name."
A top-secret US Air Force spy plane has been blamed for triggering a computer glitch that caused hundreds of flight cancellations and delays across the western United States, the Federal Aviation Authority and Pentagon have said.
The air traffic control system failure happened when a data from a U-2 high-altitude reconnaissance plane confused software that helps track and route aircraft across Southern California.
When the system crashed, a back-up system kicked-in and helped guide flights already in the air, but hundreds of planes across the US headed for California were ordered not to take off until the system at Los Angeles Airport was fully operational again.
Although the exact nature of the glitch is not yet fully known, the spy plane's extreme altitude and unusual route apparently overloaded the air traffic computer systems, NBC News reported.
US Defence Department officials confirmed that an Air Force U-2 spy plane was conducting training operations in the area. It is not unusual for a U-2 to operate in the region, and the necessary flight plan had been submitted for the high-flying plane, Colonel Steve Warren said.
A 5.1-magnitude earthquake struck the Los Angeles area on Friday night for more than an hour, after a smaller quake shook the area.
Broken glass, gas leaks, water main breaks and a rockslide were reported near the epicenter.
Trader Joes supermarket also took a direct hit to its wine department, where hundreds of bottles were broken.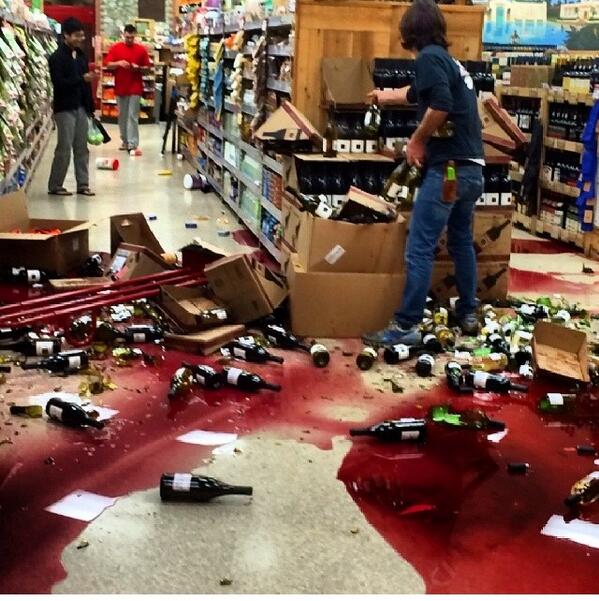 Los Angeles Mayor Eric Garettis reported that there has been no damage after an earthquake measuring 5.1 hit the area.
Second earthquake in two weeks, reminds us to be prepared. http://t.co/FSgjp6pX45 So far no damage reported in City of LA.
Load more updates