Cambodian manufacturers for major high-street names including Marks and Spencer, H&M and Gap have been accused of serious labour abuses.
Read the full story ›
Two American sisters have been deported from Cambodia after taking nude photographs of each other at one of the country's sacred temples, the AFP news agency reports.
The pair were reportedly caught taking the pictures at the Preah Khan temple in Angkor on Friday.
Lindsey Adams, 22, and Leslie Adams, 20, each received a six-month suspended sentence and a $250 (£164) fine. They were also banned from re-entering Cambodia for four years.
Keat Bunthan, a senior heritage police official in Siem Reap, told afp that "they lowered their pants to their knees and took pictures of their buttocks".
It comes after pictures of a group of Asian women posing nude at ancient temples in the country went viral online.
Advertisement
Children whose parents are still alive are told to wear sad faces and ask the growing influx of tourists for cash in this big business.
Read the full story ›
Innocent children are easy currency in Cambodia's "virginity trade" and prey to adults hungry to escape poverty.
Read the full story ›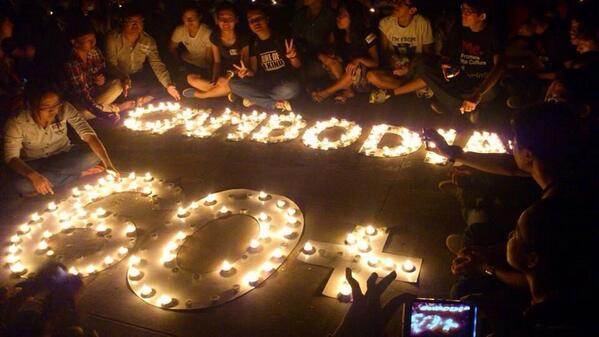 At least three people have been killed when Cambodian military police opened fire to try to quell a protest by garment factory workers, according to Reuters, demonstrating for a minimum wage of at least $160 a month.
The government recently agreed to increase the monthly minimum wage for garment workers from $80 a month to $95, but the opposition Cambodia National Rescue Party (CNRP) said it would push that to a higher amount if it wins a re-run of a July election in which they are seeking
Advertisement
Cambodian military police spokesman Kheng Tito has said only one worker has been killed and several were wounded, after security forces opened fire on protesters reportedly killing at least three.
"We're just following our duty, role and tasks. Now we are securing the situation," he said.
The workers are among 350,000 on strike, demanding higher pay.
At least three people were killed on Friday when Cambodian military police opened fire to try to quell a protest by garment factory workers, two witnesses said.
Two human rights workers who witnessed the chaos said three or four protesters had been killed as security forces armed with assault rifles and pistols shot at demonstrators who hurled rocks, bottles and petrol bombs outside a factory in the capital, Phnom Penh.
An ITV Exposure investigation has uncovered how British paedophiles could be going to Cambodia to take advantage of the child sex trade.
Read the full story ›
The Phnom Penh Post, a Cambodian daily newspaper, reported on March 22nd that workers from the Wing Star Shoes plant had stopped work and blocked a main road for about an hour in a protest over wages and working conditions.
Strikes over pay and poor working conditions are common in Cambodia, which like Bangladesh is home to numerous factories producing clothing cheaply for Western retailers.
Load more updates