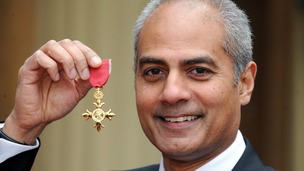 BBC News presenter George Alagiah is undergoing treatment for bowel cancer, the corporation said today.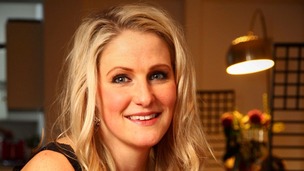 A woman who has two rare life threatening diseases has been told to treat neither, because treating one means the other would kill her.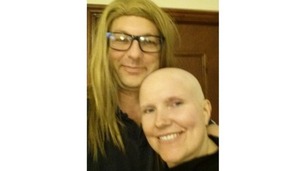 Breast cancer sufferer Amanda McDonald and her husband posted a picture of themselves which has attracted over 30 thousand likes on Facebook
Live updates
Dramatic rise in lung cancer rates among women
The number of women diagnosed with lung cancer "will continue to rise" in the future, and more investment in research is needed if the rate is to decline, experts have warned.
Dr Penny Woods, chief executive of the British Lung Foundation, said:
Rates of lung cancer in women have sadly been on the increase for several years, largely as a result of the increasing number of women who smoked up until the 1970s.

Unfortunately, it is likely that lung cancer rates in women will continue to rise in the future.

It is therefore worrying to see that, despite the efforts of the British Lung Foundation and other research funders, investment in lung cancer research lags well behind the amount invested in cancers such as breast cancer and bowel cancer.
– Dr Penny Woods
Dramatic rise in lung cancer rates among women
Some 35,200 deaths in the UK were attributable to lung cancer in 2011, according to Cancer Research UK.
The charity has raised concerns over the number of women struck down with the disease, after it emerged lung cancer rates had risen by 78% in women over the last 40 years.
According to Cancer Research UK:
Rates of lung cancer among women now stand at 41 women in every 100,000, up from 23 per 100,000 in 1975.
For men, the lung cancer rate is now 59 per 100,000, down from 112 per 100,000 in 1975.
The proportion of men who smoke has been declining since the 1950s but for women this didn't happen until the 1970s, he said.
Advertisement
Dramatic rise in lung cancer rates among women
An early lung cancer diagnosis "can make all the difference and save lives", according to experts at a leading health charity.
Speaking after figures showed lung cancer rates had risen by 78% among women over the last four decades, Cancer Research UK's director of early diagnosis Sara Hiom said:
We know that if people go to their GP as soon as they're aware of symptoms it can make all the difference and save lives. Look out for feeling more breathless than usual or for much of the time, a cough that has lasted longer than three weeks, an existing cough that has changed or got worse or coughing up blood.

If you notice any of these or have worries about unusual changes, make an appointment to see your doctor.
– Sara Hiom
Dramatic rise in lung cancer rates among women
Lung cancer rates in women have risen by 78% in 40 years, while the number of men suffering from the disease has dropped sharply, according to Cancer Research.
Read: Exposure: Too late to save your life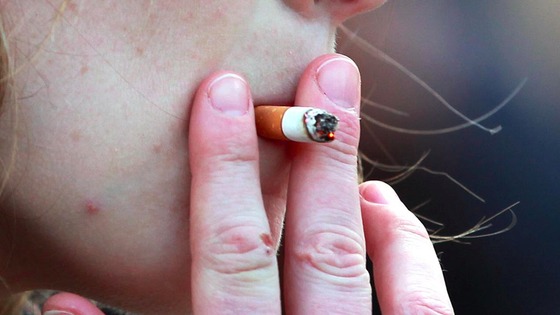 Read: Some cancer rates 'set to halve by 2020'
Figures from the charity showed the proportion of women diagnosed with the disease had rocketed, while the number of men struck down almost halved to 47%.
The figures could be explained by changes in smoking habits between men and women, a charity spokesman said.
Cancer Research UK said lung cancer is the second most common cancer in the UK but is the biggest "cancer killer".
In 2011 there were 43,500 cases of the disease across the UK. In the same year 35,200 deaths were attributed to lung cancer.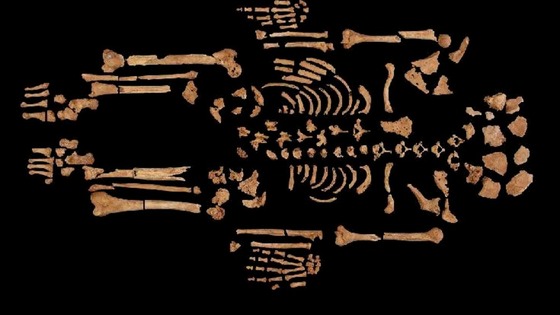 The remains of a skeleton discovered by a team from a British university could help further our understanding of cancer.
The 3,200-year-old remains were found in Sudan by archaeologists from Durham University.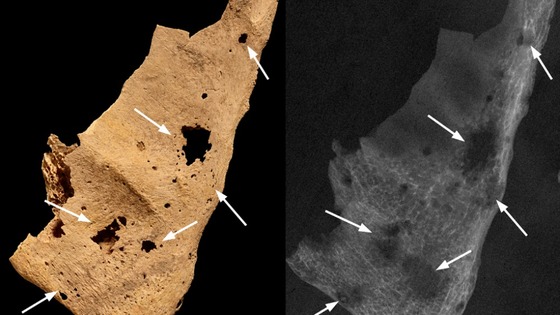 Analysis of the bones showed the man, aged between 25 and 35, had died from a cancer called metastatic carcinoma.
Academics say it is the earliest ever example of a body with metastatic cancer, and it could help scientists understand how the disease develops.
NHS trusts 'need to up financial game' as more fall into the red
NHS Foundation Trusts are performing well despite pressure on services, a health spokesman for the Conservative Party said, after a report found that more trusts were struggling with finances. The spokesman added:
This Government has shone a light on poor care in a way that Labour neglected to do - and which led to tragedies like Mid Staffs - in some cases putting pressure on finances as Trusts address historical issues with nursing numbers and the like.

We are putting recovery plans in place for any Trust in financial difficulty, but as the culture within our NHS changes, we do not accept that delivering safe and compassionate care in the longer term costs more money.
Advertisement
NHS trusts 'need to up financial game' as more fall into the red
Jason Dorsett, finance director at Monitor says: "It's a tough financial climate for the NHS at the moment. The government has put more money into the NHS but the population is getting larger, people are getting older so that money has got to go further every year.
"So what we're finding is not that foundation trusts are in great difficulties, but there are closer to the margin, they've got less surplus to go around."
NHS trusts 'need to up financial game' as more fall into the red
A study from Monitor, which regulates England's 147 foundation trusts, said 39 trusts are now in deficit, almost double the 21 in the same period last year and more than the 24 expected.
The combined financial hole of these trusts is £180 million - higher than the £168 million anticipated, with 60% of the deficit concentrated in five organisations. A further 17 trusts have "very small" deficits.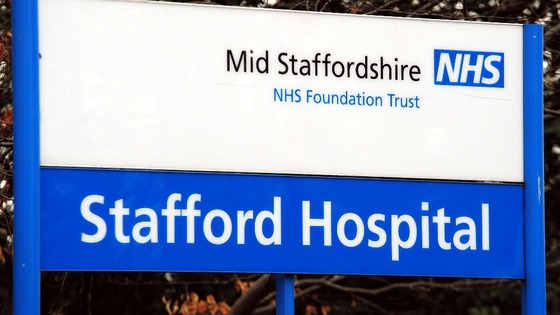 The Midlands is the most "financially challenged" region, with 14 of its 38 trusts being in deficit, including Peterborough, Mid Staffordshire, Sherwood Forest and Milton Keynes, the report said.
Overall, 40% (33) of acute trusts, 20% (one) of ambulance trusts, 11% (two) of specialist trusts and 7% (three) of mental health trusts are in deficit.
NHS trusts 'need to up financial game' as more fall into the red
A report showing the number of NHS foundation trusts breaching an urgent cancer target has more than quadrupled in a year also showed trusts had delivered "efficiency savings" of £867 million so far in 2014 -18% (£185 million) behind what they had planned for this stage.
All trusts need to up their game in delivering efficiency savings this year in order to maintain and improve the quality of care for patients, and ensure the sustainability of services.

The financial trust sector is doing remarkably well in tough circumstances but is looking a little frayed at the edges.
– Jason Dorsett, financial reporting director at health sector regular Monitor

Read: Hospitals missing cancer targets: Report's key findings
NHS trusts 'need to up financial game' as more fall into the red
The Government target is for 85% of patients with suspected cancer to start treatment within 62 days of being urgently referred by their GP.
Monitor's report shows:
18 trusts breached this target, up from 12 the previous quarter and compared with four in the same period in 2012
39 trusts are now in financial deficit - almost double the same period last year
1.6 million patients were waiting for treatment in December - 14% higher than December 2012
28 foundation trusts failed the four-hour A&E waiting time target from October-December 2013
Of England's 147 NHS Foundation Trusts, 26 are currently in breach of their licence
8 of those trusts are in special measures
Read: Number of hospitals missing cancer targets 'quadruples'
Load more updates
Back to top