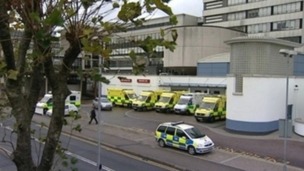 The Royal College of Surgeons has branded Wales' biggest hospital "dangerous".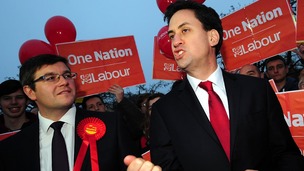 Ed Miliband claimed that Middle England was turning its back on David Cameron, after Labour won the Corby by-election on a 12.7% swing.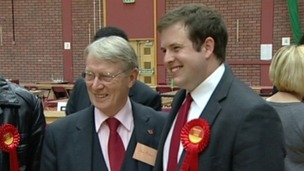 Labour today held Manchester Central and Cardiff South and Penarth constituency seats in their respective by-elections.
Live updates
OAP stabbed in Cardiff cemetery
Wales
At 12.47pm South Wales Police received a report that a woman in Allensbank Road has been assaulted and suffered a neck wound.

A second report was received at 12.51pm that a man had been assaulted in Tewkesbury Street.

The woman, who is in her 60s, was described as conscious and breathing at the scene and was taken to the University Hospital of Wales, Cardiff, for treatment. There is no update on her current condition.

The male victim, who is in his 30s, was described as being in shock after suffering facial injuries.

A man was arrested in Dalton Street at 1.12pm and a knife has been recovered.
– South Wales Police
A woman has sustained serious injuries to her arms after her pet dog was savaged to death in a park.
Police were called to Victoria Park in Cardiff at around 2.40pm yesterday amid reports that a Pit Bull terrier-type dog had gone "ballistic".
South Wales Police said the dog responsible for the attack had been seized - although officers were still trying to trace its owner.
"The dog seized by police is described as being of a Pit Bull type appearance and is a distinctive blue-grey in colour," a police spokesperson said.
"We are asking the owner of this dog - or anyone who knows who is the owner to get in touch."
Those able to help should telephone South Wales Police on either 101 or 01656 655555. Alternatively, members of the public can contact Crimestoppers anonymously on 0800 555 111.
Advertisement
An investigation is underway into the cause of a large fire at a garden centre in Cardiff as emergency services battled throughout the night to put out the blaze.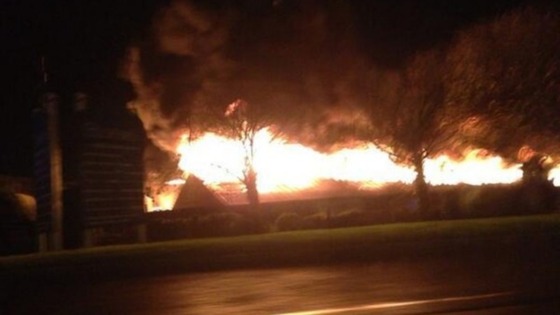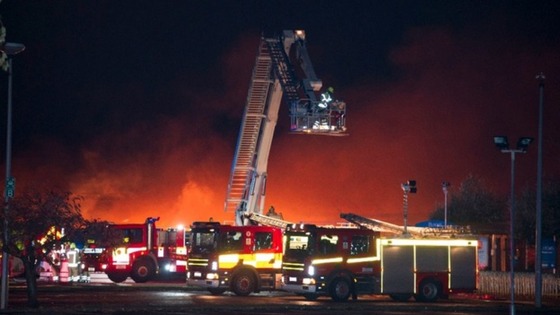 Aussies beat England in Cup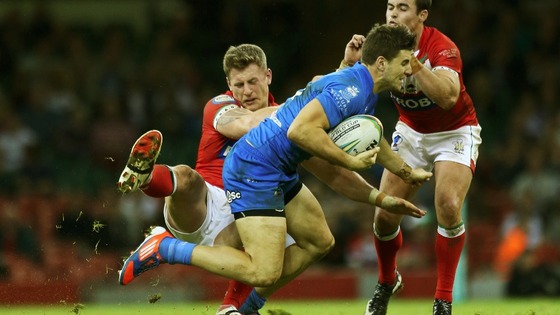 Italy beat Wales 32-16 at the Millennium Stadium on the opening day of the Rugby League World Cup.
Aidan Guerra scored two tries for the in-form Italians, who beat England in a warm-up match last week.
The defeat leaves Wales on course to meet tournament favourites Australia in the quarter-finals.
Aussies beat England in Cup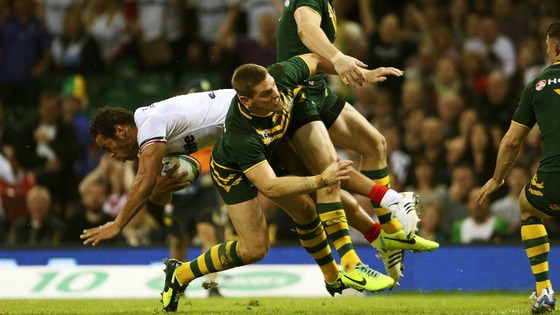 Australia fought back to beat England 28-20 in the opening match of the Rugby League World Cup at the Millennium Stadium.
Underdogs England led 10-0 through tries from Leroy Cudjoe and Ryan Hall, but the visitors dominated the second half of the group match.
Aussies beat England in Cup
Wales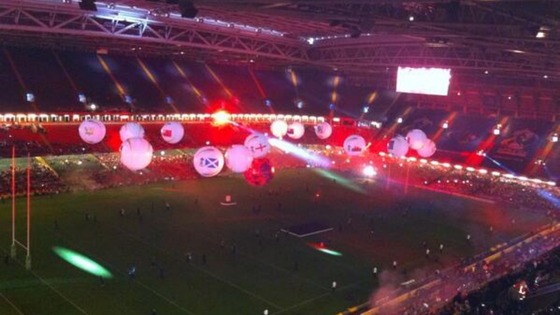 Advertisement
Aussies beat England in Cup
Wales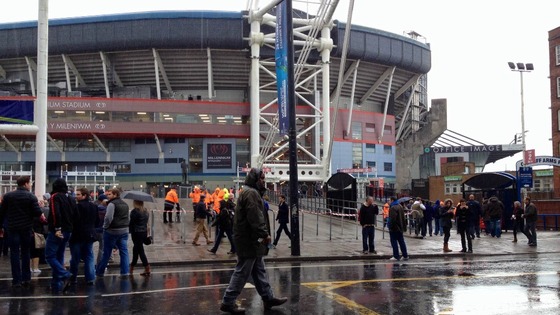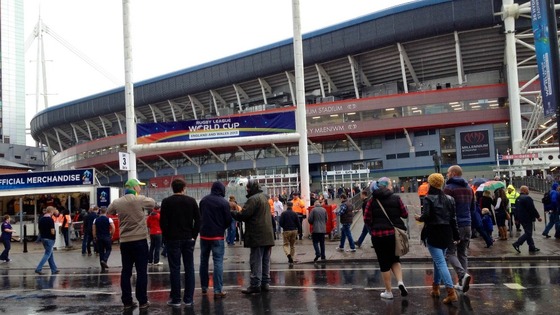 Aussies beat England in Cup
Prime Minister David Cameron has tweeted support for the 14th Rugby League World Cup, which kicks off this afternoon when England take on Australia at the Millennium Stadium in Cardiff.
Happy to see Rugby League World Cup kick off today, continuing a superb year of sport after Murray, Froome, the Ashes and Lions @rlwc2013
A number of streets in Cardiff have been cordoned off in an ongoing incident focusing on a single address. Armed officers have been attending the scene since this morning.
In a statement, South Wales Police said:
South Wales Police officers have attended the scene of an incident at Monthermer Road, Cardiff. Police attended at 0827 hours today.

An investigation into the matter is continuing. Armed police officers were deployed to ensure the safety of the public and officers in the area.
A university graduate says he was left "humiliated" after being asked to dance to a Daft Punk song during a job interview at Currys.
Alan Bacon – who was applying for the role of sales assistant at the Cardiff store - told the BBC that he and nine other job applicants were taken into a room before being asked to dance.
Describing it as "like a scene out of The Office", Mr Bacon, 21, said: "I think everyone initially thought it was a joke. But they were serious. All professionalism went out of the window.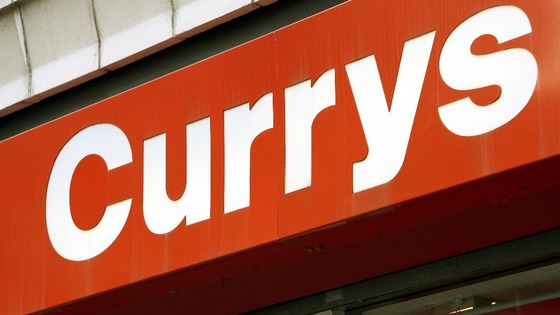 "I'd spent the past week researching the company and looking forward to being able to express myself and talk about what I love doing.
"I just felt so embarrassed and uncomfortable. I ended up dancing to Around the World by Daft Punk, doing rubbish robotics in my suit in front of a group of strangers."
Currys has since apologised for the incident, admitting that dancing is not part of its official recruitment processes.
Load more updates
Back to top