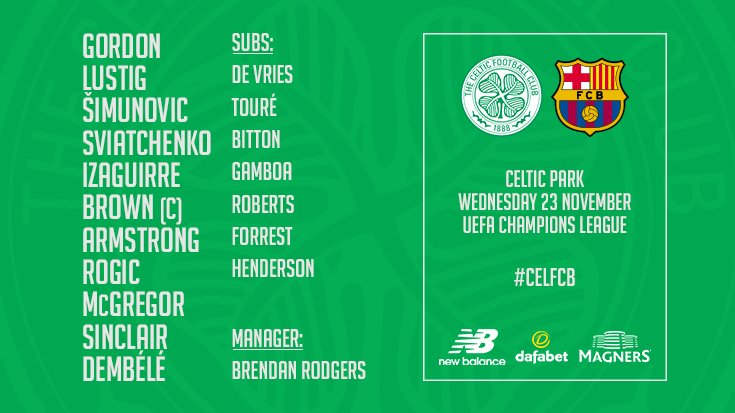 Celtic boss Brendan Rodgers has brushed off talk the club potentially signing former Liverpool skipper Steven Gerrard.
Read the full story ›
Advertisement
Celtic forward Scott Sinclair is still hopeful of playing for England one day after reviving his career in Scotland.
Sinclair's career stalled in the Premier League with Manchester City and Aston Villa, but now he believes his form under Brendan Rodgers could convince onlookers to call him up.
When my time is right, it will come but at the moment I'm concentrating on playing week by week. If I can get into England that would be great but my ambitions are still to play for my country.

I'm playing every week and scoring goals and getting back to form and I'm just enjoying my football again. That was the main reason for me coming here and I haven't looked back since.

It's a start, it's still a long season. The main thing is keeping going. I won't be getting complacent. I have had a lot of experience of playing and not playing.

I have been round football for what seems a long time. I definitely won't get complacent. I always work hard and I always do extra and I'm always trying to better myself.
– Scott Sinclair
Moussa Dembele's second-half penalty gave Celtic a 1-1 draw at Borussia Monchengladbach and kept the Hoops' Champions League hopes alive
Read the full story ›
Moussa Dembele's late goal gave Celtic a deserved 1-0 win over Rangers at Hampden Park
Read the full story ›
Advertisement
English clubs' wariness over the potential of Celtic makes a move south unlikely, according to boss Brendan Rodgers.
The English Football League recently ruled out the prospect of clubs outside its borders joining an extended structure as they seek eight new members to form four divisions of 20.
Following the dramatic 3-3 Champions League draw with Premier League leaders Manchester City at Parkhead on Wednesday night, the Northern Irishman claimed the Glasgow club were "a major threat to nearly every English club playing in England".
Rodgers, who managed Watford, Reading, Swansea and Liverpool before his move to Glasgow in the summer, said:
Make no bones about it. If Celtic are in England, Celtic are one of the top four/six clubs there. So can you imagine then the resources playing at that level, what that would produce for Celtic. It could go as far as it wants then.

For Celtic to be in the English pyramid system is very tough because of the size of the club. We have the history, huge club, fan base, team, stadium, it would be a frightening prospect and an exciting prospect if it ever happened but for others looking through it would be very difficult to accept.

If you are another club playing in that (Premier) league or the Championship or League One, would you like that type of threat coming in to possibly stop you coming into the league? I don't think you would want it and that is the reality. So I think it is always going to be difficult to get that across.
– Celtic manager Brendan Rodgers
Celtic have been fined 10,000 euros (£8,616) by Uefa after fans displayed an "illicit banner" during their recent Champions League qualifier against Hapoel Be'er Sheva.
Fans flew Palestine flags before and during the match against Israeli opposition at Parkhead on August 17, drawing a charge from European football's governing body.
Uefa viewed the flags as illicit banners under article 16 of its disciplinary regulations and at a disciplinary hearing the complaint against the Scottish champions was upheld and the club was fined.
The Uefa rule in question forbids the use of ''gestures, words, objects or any other means to transmit any message that is not fit for a sports event, particularly messages that are of a political, ideological, religious, offensive or provocative nature''.
Celtic have been punished eight times in five seasons by Uefa for supporter misconduct and the sanction on each occasion has been a fine from the governing body.
The Rangers outcast allegedly backed rivals Celtic to lose as new quotes emerge in which he offends both Scottish clubs and his team-mates.
Read the full story ›
Joey Barton is under investigation for allegedly breaking football betting rules, Press Association Sport understands.
The controversial Rangers midfielder was banned from the club on Monday for three weeks after a training ground altercation following the 5-1 defeat to Celtic.
The Scottish Football Association and the Gambling Commission are looking into claims that the 34-year-old bet on Celtic to suffer a heavy defeat to Barcelona last Tuesday night. Brendan Rodgers' side lost 7-0 in their Champions League Group C opener in the Nou Camp.
The SFA has a strict no-betting policy on football games and if found guilty Barton could face a ban.
Load more updates