Brazilian international Willian has committed his future to Chelsea by signing a new four-year contract.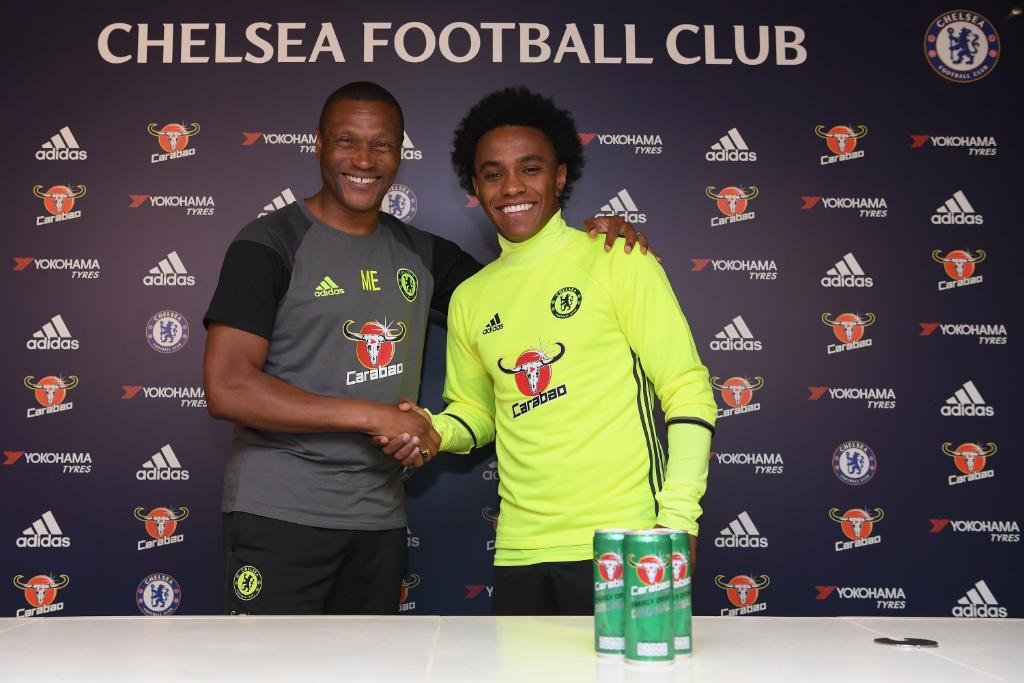 The 27-year-old winger agreed terms on a new deal stretching until 2020 after an impressive 2015/16 campaign that saw him scoop both of the club's Player of the Year awards.
Willian told Chelsea's official website: "I'm very happy to sign a new contract with Chelsea. It's a dream to continue with this club and over the next four years I will try to help the team win more trophies.
"It's been an amazing time for me since I joined the club three years ago, I've won titles and last season I was named Chelsea Player of the Year."
Chelsea have announced the signing of Marseille's Belgian forward Michy Batshuayi on a five-year contract.
More to follow.
Advertisement
Chelsea youngster Nathan Ake will spend next season on loan at Bournemouth, it has been announced.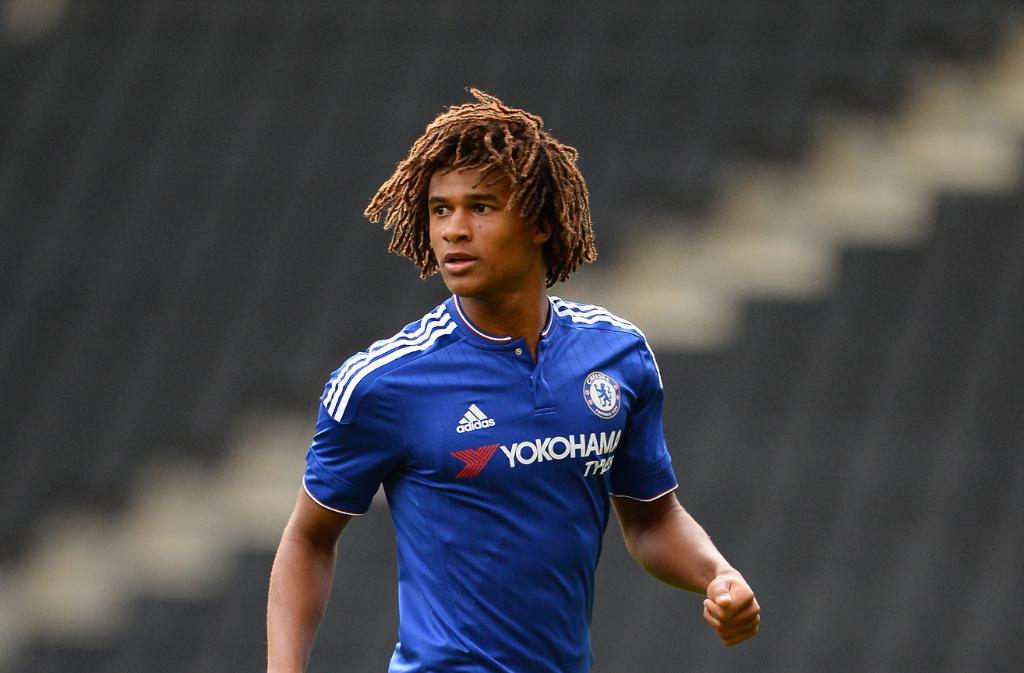 Ake made 28 appearances in all competitions on loan at Watford last season, winning the club's Young Player of the Year award.
Ex-Chelsea first-team doctor Eva Carneiro reached a settlement with the Premier League club over her constructive dismissal claims on Wednesday.
Former manager Jose Mourinho even made an appearance at Croydon Employment Tribunal, but refused to apologise for a "slur" he allegedly made about her.
But now with the civil case concluded, the Portuguese can "start his new job at Manchester United without the shadow of the old one hanging over him", ITV News Correspondent Duncan Golestani reports.
Jose Mourinho faced shouts of "why no apology" as he left a tribunal after reaching a settlement with former team doctor Eva Carneiro over alleged sexual discrimination.
The manager had faced claims that he called Ms Carneiro a "daughter of a whore" in Portuguese. He had denied that the remarks were aimed at her.
Chelsea FC apologised "unreservedly" to the doctor after agreeing to settle her legal action for undisclosed damages – but Mr Mourinho has not followed suit.
Waiting reporters shouted "do you think that kind of language is acceptable?" and "Will you change the way you speak to your employees now?" as he left the tribunal.
He declined to give any comment.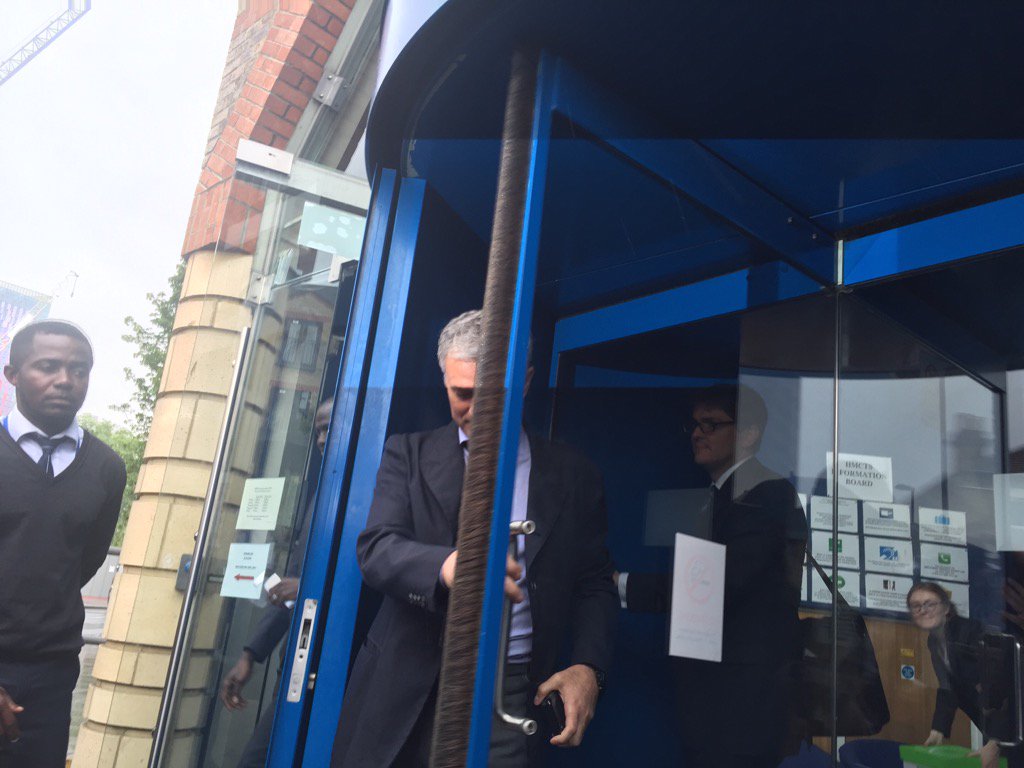 Former Chelsea club doctor Eva Carneiro has said she is relieved to have settled her case against the football club and her priority had "always been the health and safety of the players".
She explained the case had been an "extremely difficult and distressing time" and she was looking forward to moving on, in a statement released just after she agreed to settle her claim.
I am relieved that today we have been able to conclude this tribunal case. It has been an extremely difficult and distressing time for me and my family and I now look forward to moving forward with my life.

My priority has always been the health and safety of the players and fulfilling my duty of care as a doctor. In running onto the pitch to treat a player, who requested medical attention, I was following the rules of the game and fulfilling my medical responsibilities.

I would like to thank everyone who has supported me including my husband, family and friends and members of the football community.
– Eva Carneiro
Advertisement
Chelsea FC has said it "apologises unreservedly" to former club doctor Eva Carneiro in a statement after she settled legal action against the club out of court.
Ms Carneiro had said she was forced out after enraging then-manager Jose Mourinho by intervening during a game to treat an injured player.
Chelsea today said she had acted correctly in a statement over the proceedings.
The club regrets the circumstances which led to Dr Carneiro leaving the club and apologises unreservedly to her and her family for the distress caused.

We wish to place on record that in running onto the pitch Dr Carneiro was following both the rules of the game and fulfilling her responsibility to the players as a doctor, putting their safety first.

Dr Carneiro has always put the interests of the club's players first. Dr Carneiro is a highly competent and professional sports doctor. She was a valued member of the club's medical team and we wish her every success in her future career.

Jose Mourinho also thanks Dr Carneiro for the excellent and dedicated support she provided as First Team Doctor and he wishes her a successful career.
– Chelsea statement
Former Chelsea doctor Eva Caneiro has agreed a confidential settlement in an employment tribunal against the club, ITV News correspondent Duncan Golestani reports.
The deal will bring an end to her legal action against the club and its former manager Jose Mourinho.
Confidential Settlement in Carneiro/Chelsea dispute.
Jose Mourinho has made a surprise appearance at the employment tribunal brought by the former Chelsea doctor Eva Carneiro, reports ITV News correspondent Duncan Golestani.
The former Chelsea manager was among those seen arriving for the proceedings, which are set to resume this afternoon.
He is due to give evidence later in the hearing, but was not expected to be in attendance today.
First day of witnesses at Eva Carneiro/Chelsea employment trib. Jose Mourinho is here-surprisingly. Start delayed till 1430.
Surprising arrival of Mourinho & snr Chelsea execs + discussion between legal teams. Something afoot...? #chelsea
Ms Carneiro claims that she was a victim of sexual discrimination by Mr Mourinho, and was then forced out of the club.
Both Mr Mourinho and Chelsea FC have denied the allegations.
The former Chelsea doctor claims Mourinho called her a "daughter of a whore" in Portuguese as she ran on to the pitch.
Read the full story ›
Load more updates