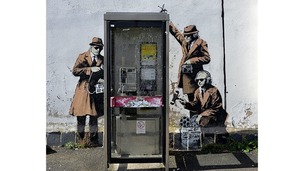 A Banksy-esque mural showing shady surveillance agents eavesdropping on a telephone box has appeared on a street in Gloucestershire.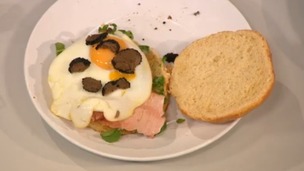 A small cafe in Cheltenham is serving up what could be, the world's most expensive bacon butty, costing £150.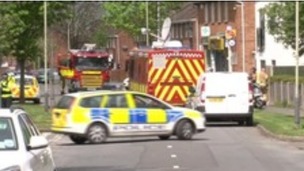 A series of controlled explosions have taken place in Cheltenham after two men were rearrested this morning on terrorism offences.
Live updates
Brit facing firing squad appeals
Foreign Office Minister Hugo Swire has told the Commons that the Government "strongly objects to the death penalty" imposed on Lindsay Sandiford for drug trafficking in Indonesia.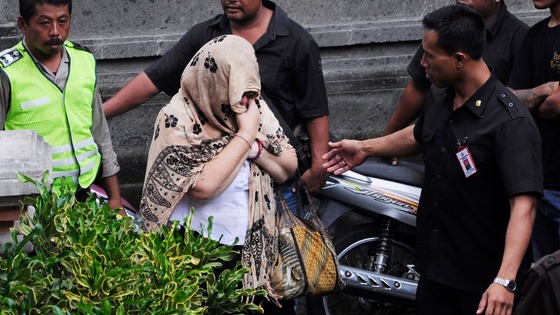 Brit facing firing squad appeals
She is clearly not a drug kingpin - she has no money to pay for a lawyer, for the travel costs of defence witnesses or even for essentials like food and water.

She has co-operated fully with the Indonesian authorities but has been sentenced to death while the gang operating in the UK, Thailand and Indonesia remain free to target other vulnerable people.

Lindsay must file an appeal within the next 14 days and it is vital that the British Government do everything possible to support Lindsay's appeal against the death sentence.
– Reprieve, Human rights charity
Advertisement
Brit facing firing squad appeals
Brit facing firing squad appeals
Lindsay Sandiford's MP says the sentence has come as a shock to a lot of people, and he's aiming to raise the issue with Foreign Secretary, William Hague. Martin Horwood, the MP for Cheltenham where Lindsay Sandiford once lived, said the death penalty should be a thing of the past:
This is not the way that a country that now values democracy and human rights should really be behaving. I imagine all those who know Lindsay will be extremely worried and concerned about this development.

When the prosecutors asked for something less than the death sentence, for a custodial sentence, then I guess I'm afraid some of us perhaps relaxed a little and this has come as a real shock that the judges have actually delivered a sentence which is obviously much, much harsher than the one that was actually requested by prosecutors.
Brit facing firing squad appeals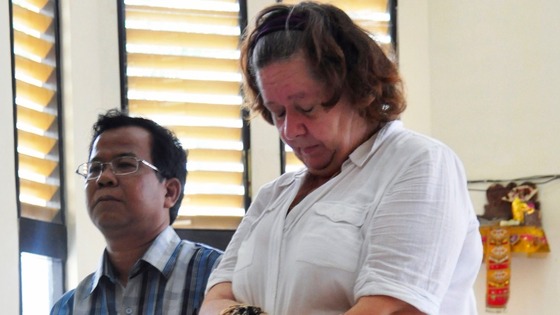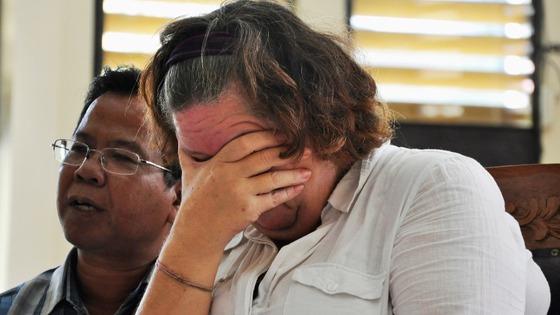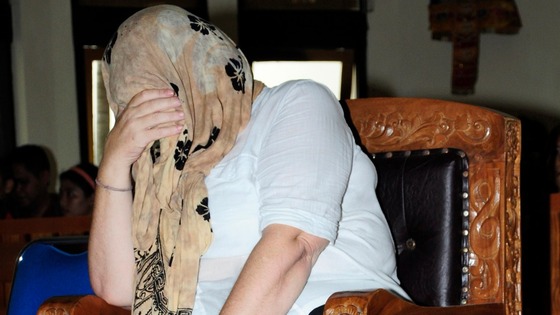 Brit facing firing squad appeals
Lindsay Sandiford, who is originally from Redcar in Teesside, was arrested in May after police in Bali said they found 10.6lb of cocaine in the lining of her suitcase.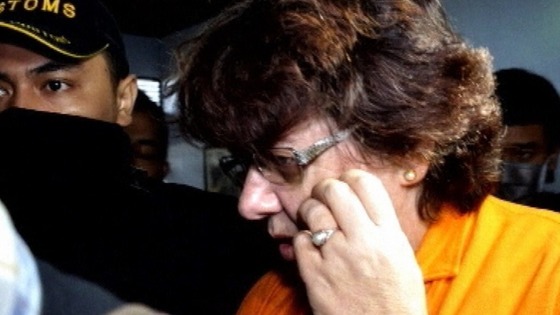 Advertisement
Brit facing firing squad appeals
We can confirm that a British national is facing the death penalty in Indonesia.

We remain in close contact with that national and continue to provide consular assistance.

The UK remains strongly opposed to the death penalty in all circumstances.
– A spokeswoman for the Foreign and Commonwealth Office
League Two playoff final
Crewe Alexandra are currently 13/10 favourites to lift the League Two playoff trophy this afternoon.
18 - Crewe Alexandra are unbeaten in all competitions since February, going 18 games without defeat (W8 D10). Steaming.
Crewe line-up v Cheltenham: Phillips Tootle David Westwood Artell Dugdale Murphy Leitch-Smith Moore Mellor Powell. #playoffs
League Two playoff final
Crewe Adam Dugdale tells Granda Reports why Wembley means so much to him and the players at Gresty Road.
Alexandra's squad has an average age of just 22.
See more from ITV Granada.
League Two playoff final
Cheltenham Town captain Alan Bennett hopes to climb the famous Wembley steps to lift the League Two play-off trophy this afternoon.
He spoke to ITV West about the prospect of leading the Robins to glory.
See more on Cheltenham's preparation from ITV West.
Load more updates
Back to top