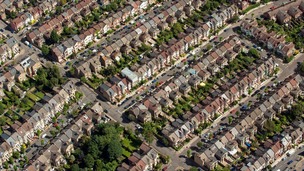 A detailed map reveals how every pocket of Britain is faring, ward by ward, almost street by street.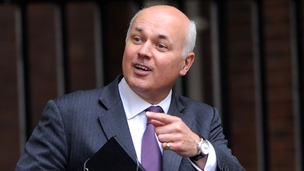 It's no secret that the Government is struggling to end child poverty. But Labour also found it difficult.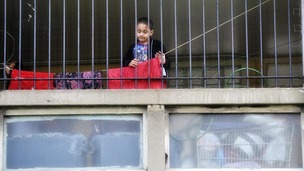 Save the Children's historic UK campaign raises political questions about the impact of the Government's decisions on the poorest.
Live updates
Cuts 'increasing child poverty'
The Government defended itself against accusations from Oxfam its austerity programme would put 800,000 children into lives of poverty.
Universal credit, cuts to income tax and freezing council tax were two ways the Government had tried to help poor families, a spokeswoman said.
Our tax and welfare reforms will help improve the lives of some of the poorest families in our communities, with the universal credit making three million households better off and lifting hundreds of thousands of children out of poverty.

We know that times are tough, and we have already taken action to help families with the cost of living, including cutting income tax for 25 million people, which will save a typical taxpayer over £700, taking 2.7 million out of income tax altogether and freezing council tax for five years, saving a typical household £600.
– A Government Spokeswoman
Cuts 'increasing child poverty'
According to Oxfam's A Cautionary Tale report:.
Europe could take between 10 and 25 years to recover to pre-2008 standard of living.
Austerity measures in the 1980s and 90s crippled South American, South East Asian and African economies. Europe's recovery could be very similar, Oxfam warn.
Should the UK follow Bolivia's struggle to recovery, the gap between rich and poor in the UK could become greater than that in South Sudan, Oxfam said.
According to Oxfam's report, real wages in the UK have fallen by 3.2% since the financial crisis and are now at the levels reached in 2003.
Advertisement
Cuts 'increasing child poverty'
Millions of people could be pushed into poverty by Government spending cuts over the next twenty years, Oxfam has said.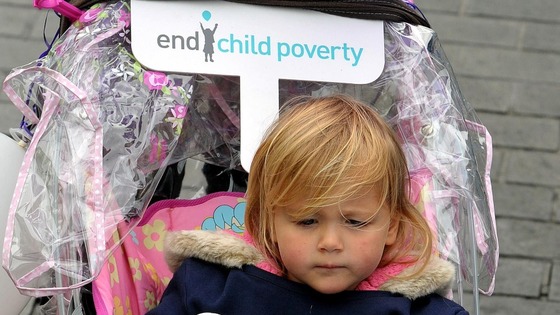 The charity is warning austerity measures would push 800,000 children and 1.9 million adults in Britain into poverty.
In its report, A Cautionary Tale, Oxfam calculated it could take between 10 to 25 years for poverty to return to pre-2008 levels in Europe.
The charity has now called on governments across the continent to reverse austerity measures which it said had "massively" increased poverty and inequality.
20% of children 'in poverty'
One in five children in the UK live below the poverty line, according to research published today. The End Child Poverty campaign published figures showing that 20.2% of children live in poverty, before housing costs.
In 8 areas of large cities, more than four out of every 10 children lived in poverty in 2012, the research showed.
Read: Poverty 'affecting 20% of children across Britain'
In central Manchester almost half of children live below the breadline, whilst in West Belfast and Glasgow the figure is 43%. Campaigners say the research reveals "gross levels of inequality".
ITV News' Scotland correspondent Debi Edwards reports.
In-depth: The scale of child poverty across Britain revealed.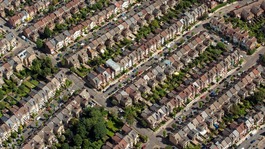 A detailed map reveals how every pocket of Britain is faring, ward by ward, almost street by street.
Read the full story
20% of children 'in poverty'
The Government says it is committed to eradicating child poverty and in a statement the Department for Work and Pensions spokeswoman said:
"We want to take a new approach by tackling the root causes including worklessness, educational failure and family breakdown.
"Our welfare reforms will improve the lives of some of the poorest families in our communities, with the Universal Credit simplifying the complex myriad of benefits and making three million people better off."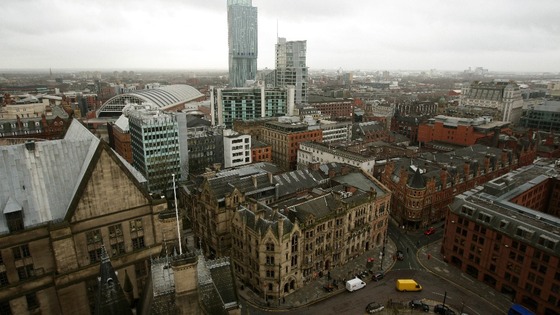 Advertisement
20% of children 'in poverty'
The child poverty map reveals the depth and breadth of child poverty across the country showing the gross levels of inequality that children face in every region. Far too many children whose parents are struggling to making a living are having to go hungry and miss out on the essentials of a decent childhood that all young people should be entitled to.

The huge disparities that exist across the country have become more entrenched and are now an enduring reality as many more children are set to become trapped in long term poverty and disadvantage.
Local authorities are having to deal with reduced budgets but they have critical decisions to make. Were calling on authorities to prioritise low income families in the decisions they make about local welfare spending, including spending on the new council tax benefit, and on protecting families hit by the bedroom tax.

This week we have written to local authority leaders in the local authorities with the most child poverty, asking them what they will do to tackle child poverty in their local area.
– Enver Solomon, Chair of the End Child Poverty campaign
20% of children 'in poverty'
New figures reveal the extent to which British children are living in poverty. The Campaign to End Child Poverty says 20.2% of British children are classified as below the poverty line, before housing costs. The top 20 parliamentary constituencies for child poverty in the UK are:
Manchester Central, 47%
Belfast West, 43%
Glasgow North East, 43%
Birmingham, Ladywood, 42%
Bethnal Green and Bow, 42%
Liverpool, Riverside, 42%
Poplar and Limehouse, 41%
Middlesbrough, 40%
Blackley and Broughton, 38%
Newcastle upon Tyne Central, 38%
Get the full interactive map showing poverty levels across the UK here.
Eradicating child poverty must mean tackling issues like the addiction of parents to drugs or alcohol as well low family incomes, Work and Pensions Secretary Iain Duncan Smith will say today.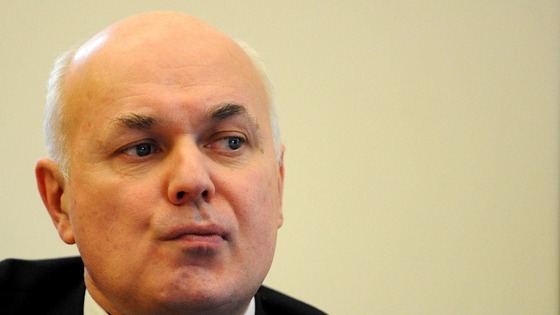 During a speech at the Kids Company charity in London, Mr Duncan Smith will argue that there has been too much focus on moving families over an "arbitrary poverty line" without a proper understanding of the real problems they are facing.
He will also use the speech to call for a new "multidimensional measure" of child poverty to operate alongside the existing income-based measure, to better reflect the reality of children's lives.
New child poverty measures
The Government has announced controversial plans to tackle child poverty. They want to move away from the previous Labour government's focus on relative household income as an indicator of child poverty and use a "multidimensional" measure.
ITV News Correspondent Sally Biddulph reports:
Load more updates
Back to top