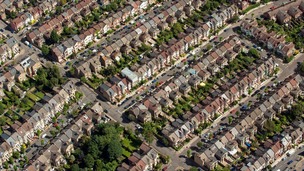 A detailed map reveals how every pocket of Britain is faring, ward by ward, almost street by street.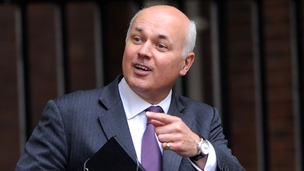 It's no secret that the Government is struggling to end child poverty. But Labour also found it difficult.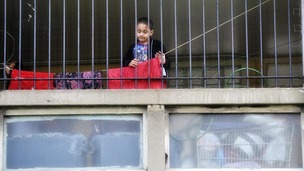 Save the Children's historic UK campaign raises political questions about the impact of the Government's decisions on the poorest.
Live updates
New child poverty measures
Schools minister David Laws told BBC Radio 4's Today programme that to get policy right, "you have to measure child poverty in a sensible way".
Mr Laws said the aim needed to be about taking people out of poverty in the long term and "not just maintaining them on means-tested benefits".
We think, and this is a crucial policy difference, we think the last Labour government's strategy of putting more and more money into means-tested benefits just to move people slightly above the poverty line is defunct now, not only because we have run out of money, but because in the long term you've got to give people opportunity.
New child poverty measures
Iain Duncan Smith will today say that "meaningful and accurate" measures on child poverty will replace "arbitrary" household income targets. Daybreak's Gregg Easteal reports:
Advertisement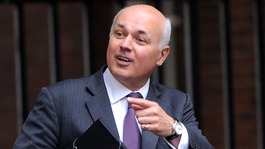 It's no secret that the Government is struggling to end child poverty. But Labour also found it difficult.
Read the full story
New child poverty measures
How is poverty currently measured
Officially, any household which has an income of less than 60 per cent of the median income, is classed as living in poverty.
What is the government proposing
The Government is launching a consultation looking at how it should measure poverty in the future.
Ministers are considering using measures including health, education, family breakdown, addiction and worklessness which they say will give a more accurate picture of families living in poverty.
New child poverty measures
Iain Duncan Smith will accuse Labour of leaving the root causes of poverty "unchecked" and failing to "break the cycle of disadvantage", despite spending £171 billion on tax credits.
The coalition Government is committed to developing a new multidimensional measure of child poverty.

This new measure will span different indicators, drawing together our knowledge of what it means for a child to live in poverty.

It must be robust in showing the total number of children living in poverty in the UK and the severity of that poverty whilst also being widely accepted by the public as meaningful and accurate.
– Secretary of State for Work and Pensions Iain Duncan Smith
New child poverty measures
Iain Duncan Smith will use the example that, according to latest figures, 300,000 children have been moved out of relative poverty on the current measure.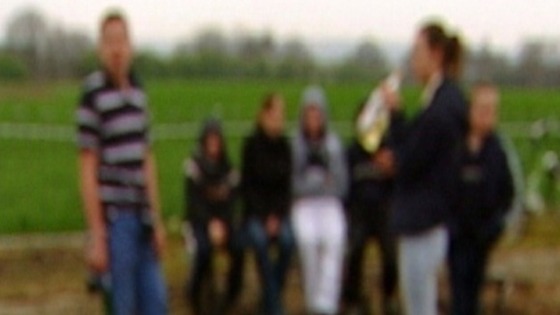 But that was due to the median income nationally falling rather than to any improvement in circumstances for those children.
He will say: "For the 300,000 children no longer in poverty according to the official statistics, life was no different".
Advertisement
New child poverty measures
For families across the UK, who are income poor, but more than that, whose lives are blighted by worklessness, educational failure, family breakdown, problem debt and poor health, as well as other problems, giving them an extra pound - say through increased benefits - will not address the reason they find themselves in difficulty in the first place.

Worse still, unless there is a meaningful, sustainable change in the lives of the recipients, they become more dependent not less, resulting in poor social outcomes and deeper entrenchment.
– Secretary of State for Work and Pensions Iain Duncan Smith
New child poverty measures
Child poverty imposes costs on broader society – estimated to be at least £25 billion a year - Child Poverty Action Group have said.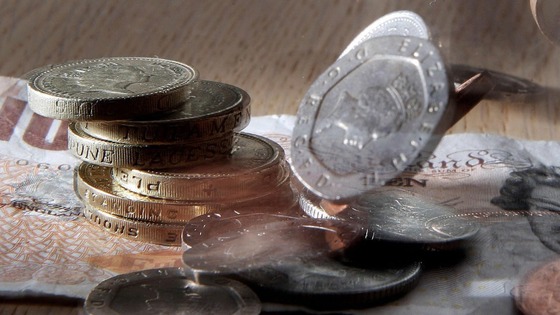 Governments forgo prospective revenues as well as commit themselves to providing services in the future if they fail to address child poverty in the here and now, they say.
Child poverty reduced dramatically between 1998/9-2010/12 when 1.1 million children were lifted out of poverty.
Under current government policies, child poverty is projected to rise from 2012/13 with an expected 300,000 more children living in poverty by 2015/16.
This upward trend is expected to continue with 4.2 million children projected to be living in poverty by 2020.
New child poverty measures
There are 3.6 million children living in poverty in the UK today. That's 27 per cent of children, or more than one in four, Child Poverty Action Group have said.
There are even more serious concentrations of child poverty at a local level: in 100 local wards between 50 and 70 per cent of children are growing up in poverty.
Almost two-thirds (62 per cent) of children growing up in poverty live in a household where at least one member works.
Growing up in poverty means being cold, going hungry, not being able to join in activities with friends.
New child poverty measures
Campaigners are concerned that simply changing measurements does not do anything to tackle the basic underlying causes of poverty - and may add unhelpful distractions.
They say it could dilute targeting the true causes of poverty - where income remains the key variant.
If child poverty is rising as a result of government policies, then it's a rethink of government decisions not definitions that's needed. The relative income poverty measure is the single best indicator of whether 'we're all in together.
– Alison Garnham, chief executive of the Child Poverty Action Group
There is no getting away from the fact that a child's family income is fundamental to their future life chances.

While a holistic approach to tackling child poverty is important, income will always be vital for ending child poverty.
– Enver Solomon, chair of the End Child Poverty coalition
Debating how child poverty is measured must not distract from the urgent need for action to improve the life chances of children currently growing up in families that are languishing below the breadline.

Barnardo's urges the Government to keep measuring income but also to help families climb their way up and out of the poverty trap.
– Barnardo's chief executive Anne Marie Carrie
Load more updates
Back to top