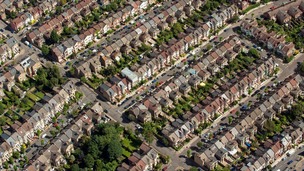 A detailed map reveals how every pocket of Britain is faring, ward by ward, almost street by street.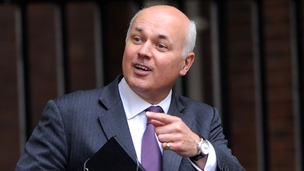 It's no secret that the Government is struggling to end child poverty. But Labour also found it difficult.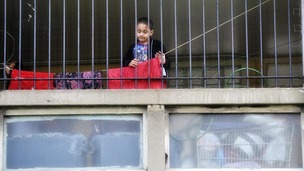 Save the Children's historic UK campaign raises political questions about the impact of the Government's decisions on the poorest.
Live updates
New child poverty measures
Campaigners are concerned that simply changing measurements does not do anything to tackle the basic underlying causes of poverty - and may add unhelpful distractions.
They say it could dilute targeting the true causes of poverty - where income remains the key variant.
If child poverty is rising as a result of government policies, then it's a rethink of government decisions not definitions that's needed. The relative income poverty measure is the single best indicator of whether 'we're all in together.
– Alison Garnham, chief executive of the Child Poverty Action Group
There is no getting away from the fact that a child's family income is fundamental to their future life chances.

While a holistic approach to tackling child poverty is important, income will always be vital for ending child poverty.
– Enver Solomon, chair of the End Child Poverty coalition
Debating how child poverty is measured must not distract from the urgent need for action to improve the life chances of children currently growing up in families that are languishing below the breadline.

Barnardo's urges the Government to keep measuring income but also to help families climb their way up and out of the poverty trap.
– Barnardo's chief executive Anne Marie Carrie
New child poverty measures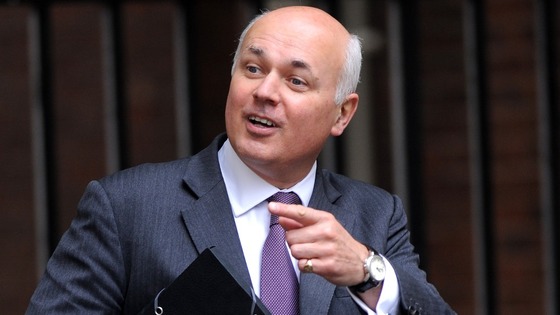 Iain Duncan Smith will today seek to reassure critics that he is committed to ending child poverty but insist that "meaningful and accurate" measures must replace "arbitrary" household income targets.
The Work and Pensions Secretary will launch a consultation on controversial plans to move away from the poverty indicator introduced by Labour, which defines it as those children living in households with less than 60% of the median income.
Advertisement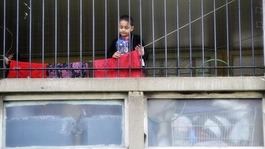 Save the Children's historic UK campaign raises political questions about the impact of the Government's decisions on the poorest.
Read the full story
Save the Children targets UK
Cuts to the welfare budget will prevent further reductions in child poverty, says Robert Joyce of the Institute for Fiscal Studies.
Save the Children targets UK
Lots of you have been voicing your thoughts on our ITV News Facebook page. Here are just some of your comments:
I used to have a good job until I became very ill and had to leave. I have since been on benefits whilst recovering and therefore went back to college to retrain. I am grateful that we have a benefit system that is there to support people in times of need not for people to live on all their lives. I'm not one of the lucky ones. We are poor. We can not afford lots of things and there are plenty of times when my purse is completely empty. But my children are lucky because we make sure that the money that we receive for them is spent only on them. Compared to other countries we are indeed lucky.
– Liisa Manduzeh, Facebook
Finally, a charity that's actually doing something to tackle issues in this Country. Although, (and this is only my personal opinion) this might sound terribly old fashioned, but I am a 34 year old mother of one (& due to have another one in 5 weeks), and I (& my husband) have been brought up to believe that if you can't afford something, you don't have it. Having a child in this day and age is a privilege, not a right. If you can't afford to have a child, you don't have one.
– Zoe Oxley. Facebook
It amazes me how many are more concerned with poverty elsewhere, poverty is relative to where you live 3rd world country 3rd world poverty, 1st world country 1st world poverty...it's disgusting abhorant that this country and some of it's population turn a blind eye to whats going on, no family in the 4th richest country in the world should have to live on handouts or food banks...low wages high prices are driving decent families to despair, this sad mealy mouthed little island needs a shake up, we are so concerned with others yet ignore our own.
– Gordon Macdonald, Facebook
Save the Children targets UK
A Department for Work and Pensions spokeswoman said the previous Government's approach to tackling child poverty has failed, with the UK missing its own 2010 child poverty targets.
The Government remains committed to eradicating child poverty, but we want to take a new approach by tackling the root causes, including worklessness, educational failure and family breakdown.

And our welfare reforms will improve the lives of some of the poorest families in our communities, with the Universal Credit simplifying the complex myriad of benefits and lifting 350,000 children and 550,000 adults out of poverty.
The statement was released after Save the Children launched its first ever British campaign concerned with child poverty.
Advertisement
Save the Children targets UK
The growth of food banks is evidence of a new type of food poverty and proof that the poorest are going hungry, according to leading charities.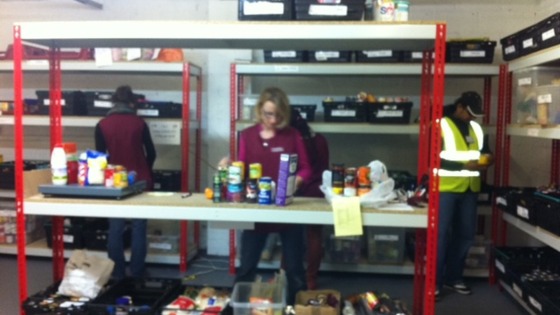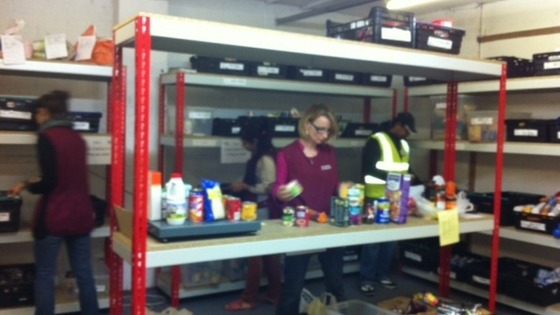 Save the Children targets UK
Low-income working families and their children face being pushed into greater hardship by soaring inflation and living costs, says Ishbel Matheson from Save the Children.
Speaking to Daybreak, Ms Matheson, added: "Children are seeing their parents argue more and mum and dad skipping meals."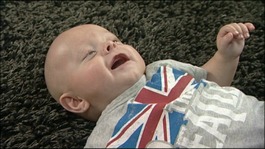 Save the Children launches its first campaign targeted at the UK, saying Britain's children are bearing the greatest burden of the recession
Read the full story
Save the Children targets UK
There are an estimated 3.5 million children living in poverty in the UK - 1.6 million in severe poverty.
This shocking figure is expected to rise by 400,000 by 2015.
A lack of jobs, stagnating wages, increased living costs and spending cuts are placing enormous pressure on families up and down the UK.
Load more updates
Back to top