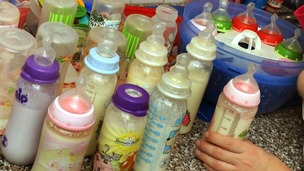 As it reaches a premium price in China supermarkets here are rationing baby milk powder to two cans per customer.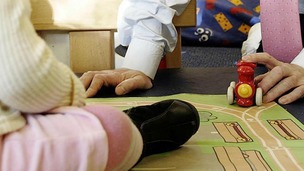 A report shows parents spending 58% more compared with ten years ago.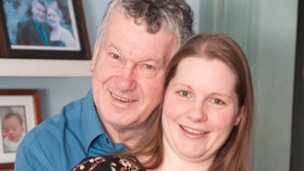 A 73-year-old pensioner is to become a dad again, 52 years after fathering his first child.
Live updates
178,000 children providing care for loved ones
New census figures released today show that a total of 177,918 children and young people are carers for their loved ones, with 15,728 providing more than 50 hours of care a week and 19,422 between 20 and 49 hours.
Nearly 10,000 children aged five to seven are providing unpaid care for their family members or guardians.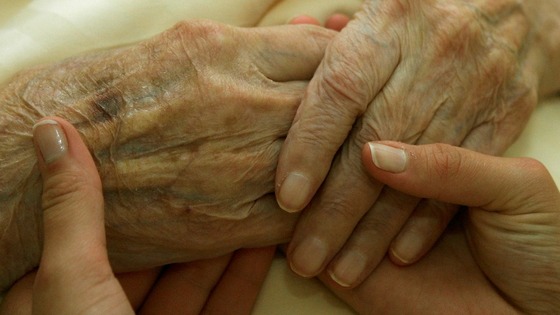 The figures, compiled from the 2011 Census, indicate that of the 9,985 five to seven-year-olds providing care, 1,642 are doing so for more than 50 hours a week, with 1,166 for between 20 and 49 hours.
Youngsters aged 10 to 14 make up the largest group of care providers, with 72,266 providing unpaid care.
Teen wins u-17 custody ruling
Courts triumph 'tinged with devastation'
The parents of two 17-year-olds, Joe Lawton and Edward Thornber, who killed themselves after getting into trouble with police, were also at the court for the ruling.
Joe's parents, Nick and Jane Lawton, from Disley, Cheshire, say that their son would "still be here today" if he had received their support when he was taken into custody for drink driving.
We are obviously very pleased with the ruling. We knew right from the first moment that if we had been there it could have all been very different.

We are so pleased, but it is also tinged with such sadness and devastation.
– Jane Lawton

Edward's mother Ann Thornber, from Manchester, also holding a photograph of her son, said:
It's just so difficult. Obviously we are delighted that some good has come out of it, but it's not going to bring Joe or Edward back.

If it can stop another family going through the devastation we have been through, there has to be something positive.

The tragedy is that Edward and Joe would still be here today if the law had been changed in 2010 but it never happened and now we are suffering the consequences of that.
Advertisement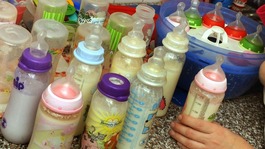 As it reaches a premium price in China supermarkets here are rationing baby milk powder to two cans per customer.
Read the full story
Parents urged to protect children from measles after epidemic
Parents are being urged to use the Easter break to arrange potentially life-saving measles protection for their children.A measles epidemic centred on Swansea has underlined the need for protection.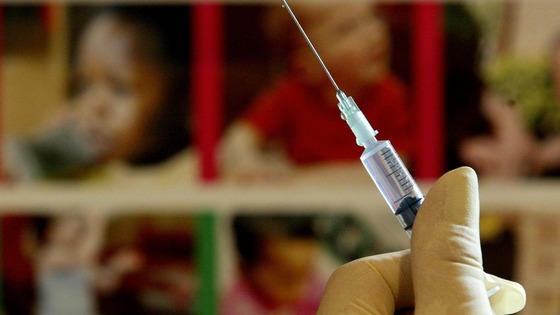 There is increasing concern that pleas for thousands of unvaccinated children to be given the MMR jab are not being acted on.
Health experts in Wales warn that take-up the jab is far too slow, putting lives at risk at the height of an epidemic.Public Health Wales (PHW) warned this week that measles was spreading "at an alarming rate".
£1,200 childcare cost pledge
Childcare for £300,000-a-year families 'too high'
Mumsnet co-founder Justine Roberts' response to the Government's announcement of future financial help for working parents is "thank God they're doing something".
But she questioned whether parents who earn just under £300,000 should be given extra money by the state.
£1,200 childcare cost pledge
Government raises childcare funds but with some delay
Parents will be able to claim up to £1,200 per child under new childcare plans unveiled and promoted today by David Cameron and Nick Clegg.
The Coalition leaders met parents at a nursery in south London with the welcome news that from 2015 they will have 20 per cent of rising childcare costs covered.
But, as ITV News' Deputy Political Editor Chris Ship reports, the delay for the new funding pledge to take effect has been criticised.
Advertisement
£1,200 childcare cost pledge
Some families 'worse off' under new childcare funding
The Government's £1,200 childcare cost pledge will benefit many working families but leave others worse off, a leading think tank has claimed.
Harriet Waldegrave, education research fellow at Policy Exchange, said low income working families would see their childcare costs halved by the new measure.
This will be a huge help to those on the tightest budgets, and may free them up to choose care based on what they think is best for their child rather than what is cheapest.

There will, however, be some losers. A family with two working parents and one child will be worse off. If only one parent works, the family will not be able to get any support (unlike at present where the working parent can get vouchers), so it will be important to consider what this means for those families, for example, where one parent is in further education or training.
– Harriet Waldegrave
£1,200 childcare cost pledge
Charity says childcare funding delay 'helps no one'
The delay until 2015 of the Government's new funding for childcare "helps no one", the head of the single parents charity Gingerbread has said.
Chief executive Fiona Weir said the charity was "very pleased" to see help for those on low and middle incomes, while urging more to go to those earning less, but attacked the timing.
Two to three years is a long time to wait for measures that the Government itself says could offer a £4 billion boost to the economy each year. Work is single parents' best route out of poverty and the most effective way for the Government to cut the welfare bill; this delay helps no one.
– Fiona Weir
£1,200 childcare cost pledge
Clegg: Childcare allows parents to mix work and family
I've lost count of the number of parents who tell me that, because of high childcare costs, they just don't think it's worth going out to work, and this is all about trying to help them.

Basically trying to give them a bit of extra help - 20% off their childcare costs, up to a certain limit - so that it pays to go out to work, because there are so many parents who want to actually mix work and family but feel at the moment it just makes no sense to do so.

I hope that this, when it starts in 2015, will make a big, big difference to those parents who presently just don't think it's worth working.
– Deputy Prime Minister Nick Clegg
£1,200 childcare cost pledge
Cameron and Clegg offer 'tax relief on childcare'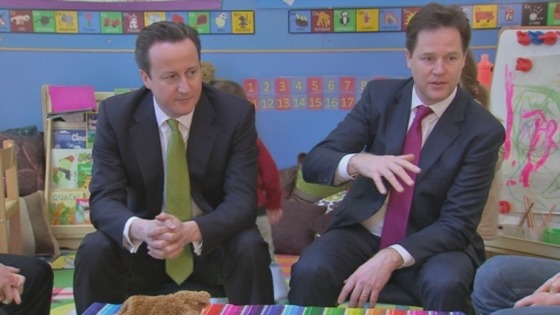 David Cameron and Nick Clegg have met with families after pledging up to £1,200 a year in government support for children.
The Prime Minister described the funding as effectively "some tax relief on childcare".
"For many families the cost of childcare is not one issue among many, it is the issue - it really matters," Mr Cameron said.
Load more updates
Back to top