Two-metre high waves have hit Chile's northern coast following an 8.2 earthquake in the country.
Officials said the five killed included people who were crushed by collapsing walls or were killed by heart attacks.
A tsunami alert has been issued after a major earthquake of magnitude 8.2 struck off the coast of Chile.
This graphic from the US Geological Survey shows where the earthquake struck and at what depth. Five people are reported to have died in Chile following the quake.
Advertisement
Chile's Interior Minister Rodrigo Penailillo said five people had died following a massive 8.2 quake that struck the north of the Andean country.
A tsunami warning remains in place.
Two people have been killed and three people were seriously injured after the earthquake off the Chilean coast according to authorities in the country.
Video of the tsunami siren sounding after a magnitude 8.2 earthquake hit off the Chilean coast has been put online.
ITV News cannot independently verify this video.
Advertisement
There is no serious damage to infrastructure or reports of victims following a massive 8.2 magnitude earthquake that struck off the coast of northern Chile, a government representative said.
"We have asked citizens to evacuate the entire coast... there is no serious damage to houses ... there have been no people hurt," said home office minister Mahmud Aleuy.
Chilean TV network tweeted a picture of crowds fleeing after the tsunami alert was sounded.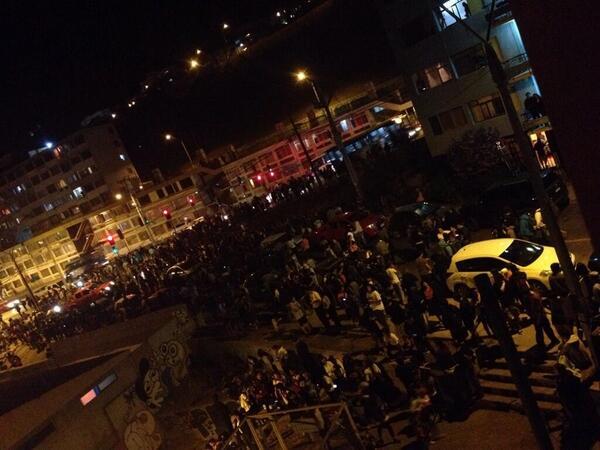 Chile's ONEMI emergency office said that it has initial reports that the massive earthquake
that struck off the country's north has caused landslides which are partially blocking some roads and highways.
The next high tide is due within the next two hours on the coastal area near where an earthquake has triggered a tsunami.
The next high tide of around four foot, is due at Iquique at 10.39pm local time.
Load more updates