Support 'overwhelmed' Wiggins
With the nation's foremost Olympic hero set to be inundated with messages of congratulation, Bradley Wiggins can now post his replies in his own gold post box.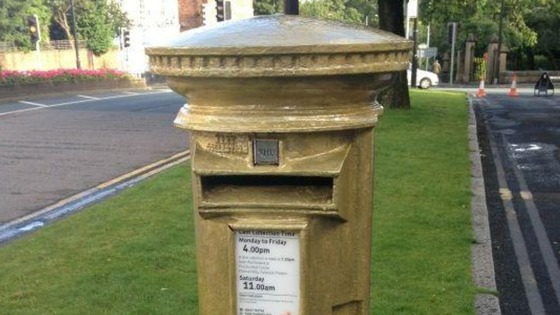 The box close to the cyclist's home in Chorley got a new lick of paint from the Royal Mail this morning in tribute to his golden victory in the men's time trial yesterday.
As ITV Granada reports, Wiggins is also set to receive the freedom of the town.