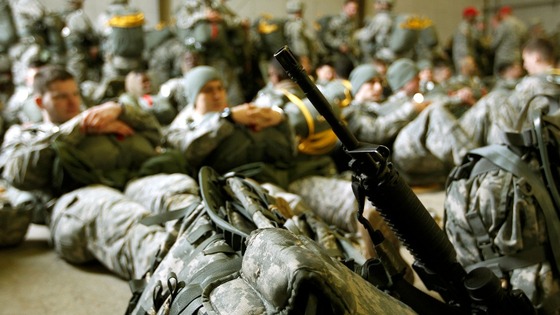 US Defence Secretary Chuck Hagel has said he wants to shrink the army to its smallest size since before the Second World War.
Speaking at the Pentagon, Mr Hagel said forces must adjust to the reality of smaller budgets.
The active-duty army would shrink from its current 522,000 soldiers to between 440,000 and 450,000 while the Air Force's A-10 aircraft and spy plans could also be retired under the plans.
The cuts are expected to face opposition in Congress.