US journalist released from Syria 'overwhelmed with emotion'
The US Defence Secretary has not ruled anything "in or out" when it comes to conducting air strikes on Islamic State targets in Syria, the Pentagon Press Secretary has said.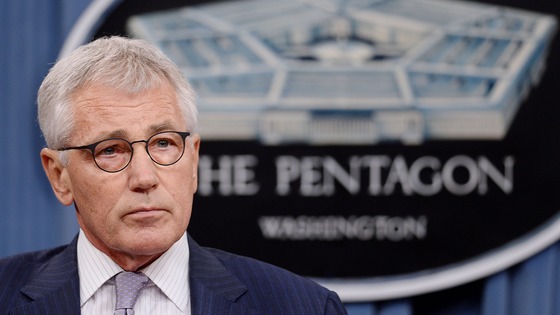 Asked whether Chuck Hagel had not ruled out air strikes on Syria, Rear Admiral John Kirby said, "The Secretary didn't rule anything in or out. He said that all options remain available and they do."
"I'm not going to speculate about where that might take this ... and I think you can understand why we wouldn't do that," he added.