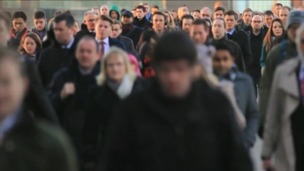 Shadow business secretary Chuka Umunna's claims over mis-sold workers' insurance need thorough fact-checking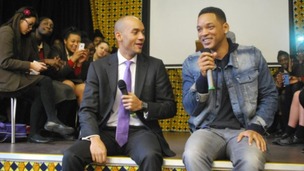 Hollywood star Will Smith has been shown around 'real London' by Labour MP Chuka Umunna.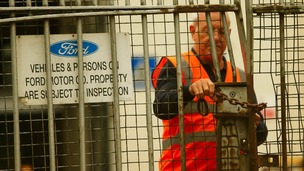 Ford has announced plans to close its plant in Southampton and downsize operations in Dagenham with risks to 1,400 jobs.
Live updates
PM Syria vote 'regret'
Shadow business secretary Chuka Umunna said if the Prime Minister "changes his position and comes back to Parliament seeking Parliament's sanction for military action, then as a responsible opposition then of course we would have to consider that but the same criteria would apply".
Govt: Syria trade 'must continue'
Chuka Umunna, Labour's shadow business secretary, has said the government has some "very serious questions to answer" over why it approved export licences of chemicals to be sent to Syria in January 2012.
"In light of the fact the Assad regime had already been violently oppressing internal dissent for many months by the beginning of 2012 and the intelligence now indicates use of chemical weapons on multiple occasions, a full explanation is needed," he added.
Read: Government to face scrutiny over 'Syria chemical deal'
Advertisement
Poll: Labour 'better without Ed'
Speaking on the BBC's Newsnight programme, shadow business secretary Chuka Umunna defended the Labour leader.
Polls go up and down - what actually matters are votes. I know that under Ed Miliband's leadership, the Labour Party has put on an extra 2,000 councillors, importantly in marginal areas where we need to win back seats at the next General Election.

It's votes and members that actually matters. All of this relates to living standards. Ed started talking about the squeezed middle at the start of his leadership and everybody ridiculed him. This is the biggest issue facing our country now.
Zero-hours workers 'paid less'
There is a "danger" controversial zero-hours contracts, which do not guarantee the employee any hours of paid work, become "the norm", said Shadow Business Secretary, Chuka Umunna.
New evidence highlights that there could be hundreds of thousands more people on zero-hours contracts than previously thought...Flexibility works for some, but the danger today is that too often insecurity at work becomes the norm.

The huge spike in the use of zero-hours contracts has brought increased reports of abuses and bad practice. There should be zero tolerance of such abuse.

That is why Labour has convened this important summit bringing together representatives of employers and employers to consider what action must be taken.
– Shadow Business Secretary Chuka Umunna
Protests over tribunal fees move
Labour MP Chuka Umunna, the Shadow Business Secretary, has tweeted his disapproval of employment tribunal fees:
Bemused at silly Tory comments on opposition to ET fees - those who lose most from their attack on employee rights are non t/union members!
Osborne defends burger image
Labour's Shadow Business Secretary Chuka Umunna has suggested that his local burger joint Orient Express serves superior fare to the Byron restaurant chain favoured by the Chancellor.
If @george_osborne wants a proper burger, he shld check out the Quarter Pounders at Orient Express on Streatham High Rd! Superb @bbcr4today
Advertisement
PM: Must get RBS sell-off right
The shadow business secretary Chuka Umunna has tweeted: "Stephen Hester leaves RBS in a better state than he found it.
"The important thing is that we continue to see the cultural change and focus on lending to small businesses at RBS that we have called for."
MP sorry for 'trash' remark
Several Tory MPs have criticised Chuka Umunna over comments he made in 2006, describing London's nightclubs as "full of trash".
Chris Heaton-Harris, MP for Daventry, said: "The secret life of Chuka Umunna has been exposed. In public he likes to portray himself as a man of the people. Yet we know in private he has a lack of respect for the public.
"Chuka, or should I say Harrison, has been outed as the ultimate champagne socialist who revels in living the high life, brands the public C-list celebrities and trashes our capital city.
"You can't get more out of touch than that."
Nadhim Zahawi, MP for Stratford-on-Avon, added: "Chuka, like many Labour MPs before him, loves the glitzy wealthy lifestyle, only in secret! If you've worked for it and earned it why would you need to hide it? Or is it because it doesn't go down well with his anti-enterprise lefty Leader?"
MP sorry for 'trash' remark
A spokesman for Chuka Ummuna has apologised if "lighthearted" comments the shadow minister made in 2006 caused offence.
The spokesman told the Daily Mail: "Though his user account on the site still exists, he has not posted a thread on the site for many years, since long before he was elected as a Member of Parliament."
"In terms of the post from 2006, these were comments made on a private social network well over half a decade ago.
"Though light-hearted in tone and context, and made long before he became an MP, Chuka accepts the choice of words used were not appropriate and apologises if any offence may have been caused."
MP sorry for 'trash' remark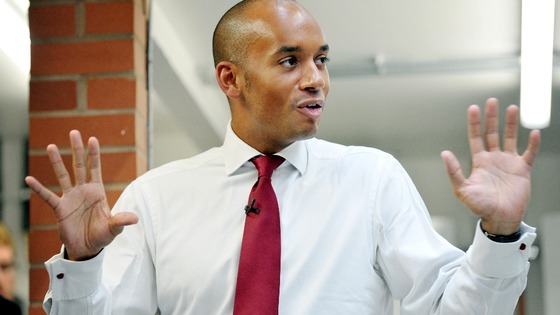 A senior Labour MP has apologised for any offence caused by a complaint he made that London's nightclubs were "full of trash".
Shadow business secretary Chuka Umunna made the comments on a social network aimed at "the world's tastemakers" in 2006.
The 34 year old, who posted on the invitation-only ASmallWorld, reportedly complained about the lack of "decent" clubs in the capital.
The Daily Mail reported that he wrote: "Most of the West End haunts seem to be full of trash and C-list wannabes, while other places that should know better opt for the cheesy vibe.
Load more updates
Back to top