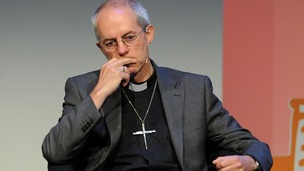 The Church of England could decide as early as July whether to appoint women bishops, but pockets of opposition remain.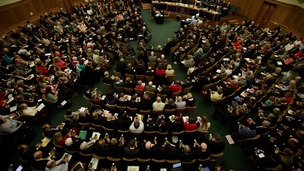 Today the Church of England Synod is meeting to debate a crucial vote which, if supported, could see women Bishops in England by Christmas.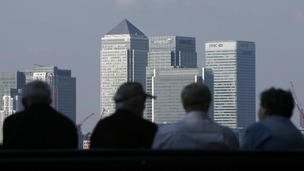 The new high street bank, backed by the Church of England's investment arm, will run 314 branches across the UK
Live updates
Clergy files given to abuse probe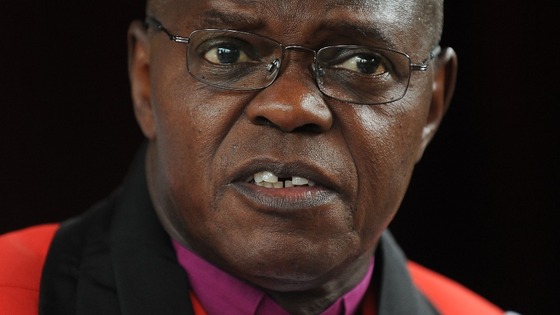 The Archbishop of York has ordered all files on deceased clergy who served in the Diocese of York to be handed to investigators who are looking into alleged cases of child abuse.
An independent review will examine the files recalled from the archive by Dr John Sentamu, which date back to before 1950.
The release of files comes after the General Synod voted in July to acknowledge and apologise for past safeguarding wrongs in the Church of England.
Files of deceased clergy were previously omitted from the Church of England's National Review of Past Cases of Child Abuse in 2008 to 2009.
The Church of England has questioned whether fracking risks damaging God's creation for future generations.
Natural gas extraction "is increasingly presenting people with a choice between economic gain and a healthy environment", the Anglican diocese of Blackburn said.
Headlined "Fracking - opportunity or challenge?", the document released on its website sets out for parishioners the arguments over the controversial practice in an area that has already been the site of test drilling.
The time we spend thinking, praying and acting now to protect our drinking water,and the rest of God's glorious Creation cannot compare with the time succeeding generations could potentially spend trying to make good what will likely happen if we in the church remain uninformed and silent.
Advertisement
CoE apology for child abuse
The Archbishop of Canterbury Justin Welby has said that there needs to be "a complete change of culture and behaviour" in the Church.
His comments came as the Church of England formally apologised for past clerical sex abuse.
"We cannot in 20 years be finding ourselves having this same debate and saying 'well we didn't quite understand then".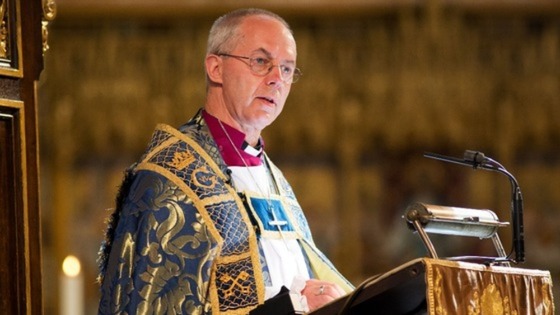 "In addition, there is a profound theological point. We are not doing all this - we are not seeking to say how devastatingly, appallingly, atrociously sorry we are for the great failures there have been, for our own sakes, for our own flourishing, for the protection of the Church.
"We are doing this because we are called to live in the justice of God and we will each answer to him for our failures in this area", he added.
CoE apology for child abuse
The Church of England's ruling General Synod has given its backing for a programme of changes designed to tighten up child protection procedures and prevent further scandals.
It comes after a formal apology for past child abuse.
They include:
Removing the 12-month limit for bringing complaints under the Clergy Discipline Measure for complaints alleging sexual abuse.
Clergy who have been defrocked or suspended, or who have no licence or permission to officiate, would also be prevented from robing or wearing clerical vestments in church under the proposals.
CoE apology for child abuse
The Church of England has formally apologised for historical clerical sex abuse.
The apology was backed unanimously by the General Synod with no abstentions and no votes against.
CoE apology for child abuse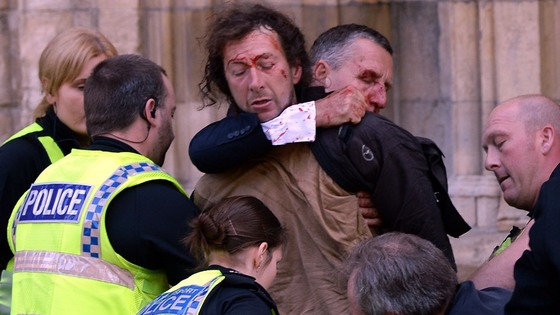 Two Church of England staff were attacked today during a high-profile General Synod service attended by archbishops of Canterbury and York.
A man was arrested on suspicion of assault after being restrained just yards from the Archbishop of Canterbury the Most Rev Justin Welby and the Archbishop of York Dr John Sentamu, as they processed in for the beginning of the Holy Communion service.
For more on this story, visit ITV Calendar News.
Advertisement
Archbishop's child abuse probe
The Archbishop of York said the Church of England treats child abuse allegations "with the utmost seriousness" as he confirmed he is setting up an independent inquiry into claims against a former cathedral dean.
The Archbishop of York is in the process of setting up an Independent Inquiry specifically into the issues surrounding the reports relating to alleged child abuse by the late Robert Waddington.

When any church related abuse comes to light the Church's first concern must be for the victim offering support and apologising for the abuse, acknowledging that the effects can be lifelong.
When the Inquiry makes its report the Archbishop will make its findings public.

The Church of England continues to review its Child Protection and Safeguarding policies regularly to ensure that the Church is a safe place for all.

"Child abuse is a heinous and personally damaging crime, it is therefore incumbent on the Church to treat such matters with the utmost seriousness.
– Dr John Sentamu's office
Archbishop's child abuse probe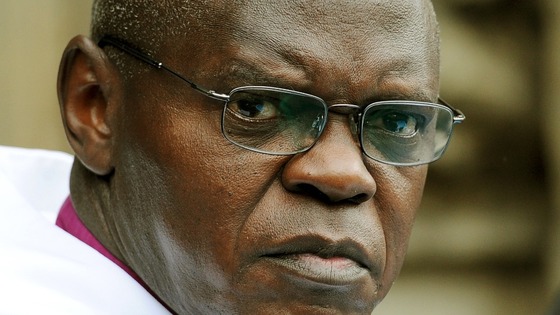 The Archbishop of York has launched an independent inquiry into child abuse and cover-up allegations.
A statement said it was "incumbent on the Church to treat such matters with the utmost seriousness" after victim Eli Ward spoke out.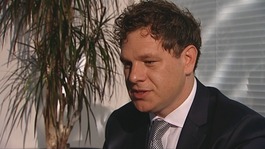 A former choirboy who claims he was groomed and abused by an Anglican priest has told ITV News the Church of England helped to cover it up.
Read the full story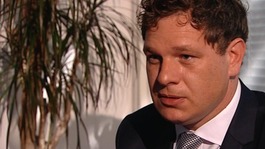 A former Archbishop of York has denied covering up allegations that a senior Church of England clergyman sexually abused choirboys.
Read the full story
Load more updates
Back to top