Birmingham will be confirmed as the host for the 2022 Commonwealth Games at a media conference in the city on Thursday morning
Read the full story ›
Birmingham is now one step closer to hosting the Commonwealth Games after the government officially backed its bid.
The deadline for other countries to submit their bid to host the 2022 games is on Saturday, and so far only Birmingham has put itself forward.
Even if no other city bids for the games, there will still be a period of due diligence where the Commonwealth Games Federation will check Birmingham's bid is viable.
A formal decision isn't expected until November.
Advertisement
Birmingham has been selected as the preferred UK candidate city for a potential bid to host the 2022 Commonwealth Games.
Read the full story ›
The government has invited any British cities with the "desire and capability to stage the Games" to submit detailed proposals.
Read the full story ›
A Scottish swimmer has appealed for help in finding a fan who wrote to him after his medal-winning performances at the Commonwealth Games.
Read the full story ›
One of the Commonwealth Games Clyde mascot statues has been stolen from its plinth in Glasgow, Police Scotland tweeted.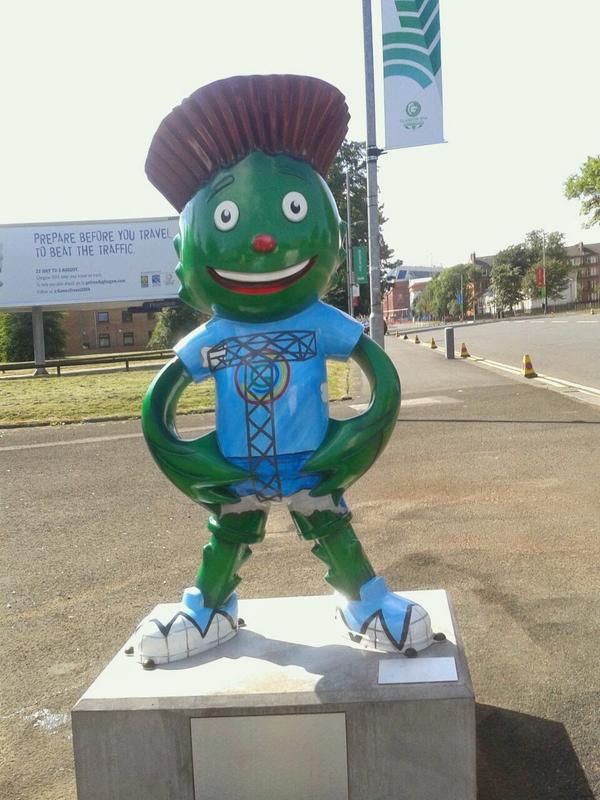 The popular figure went missing sometime between Wednesday afternoon and early this morning, they said on their Facebook page.
Anyone with information on its whereabouts should contact Govan Police Office on 101 or Crimestoppers on 0800 555 111. Details can be given in confidence.
Advertisement
Pop princess Kylie stole the show as she closed what has been dubbed the 'best ever' Commonwealth Games in Glasgow.
Read the full story ›
Pop princess Kylie thanked Glasgow for an "amazing night" after closing the Commonwealth Games and said it was an "honour" to be there.
Wow!!! Thank you to #Glasgow2014 for an AMAZING night!!! It was an honour to be here with you! ??
Australian singer Kylie took to the stage in a spectacular finale of the Glasgow 2014 Commonwealth Games closing ceremony, delighting the packed Hampden stadium.
Glasgow had "set the bar very high" for the city of Gold Coast in Australia who will host the 2018 Commonwealth Games, according to Queensland Queensland tourism minister Jann Stuckey.
She said: "Thank you for welcoming us into your homes and your hearts. "Congratulations on delivering a Commonwealth Games that epitomised the spirit and passion of sport."
Receiving the flag of the Commonwealth Games, Tom Tate, mayor of city of Gold Coast, said: "I am honoured to receive this flag on behalf of the people of City of Gold Coast, Australia."
He added: "We accept this responsibility with great pride and in the spirit of the Commonwealth Games."
Load more updates