A new study appears to have found that logging in one of the world's largest rainforests has slowed.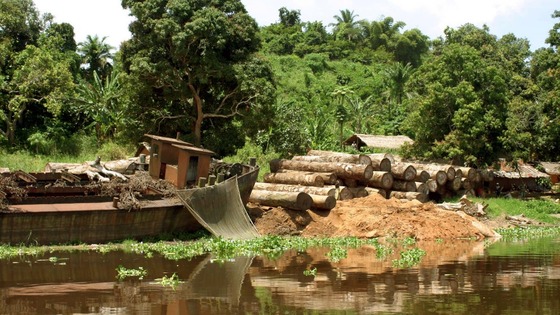 The research published in the Philosophical Transactions of the Royal Society B used satelite images to examine deforestation.
The study found during the 1990s nearly 3,000 sq km (1,000 sq miles) of forest were being felled each year.
But from 2000 to 2010, the rate of deforestation slowed with fewer than 2,000 sq km (700 sq miles) of rainforest being lost every year.
The Congo Basin rainforest is second only to the Amazon in size and covers nearly 2 million sq km (800,000 sq miles).