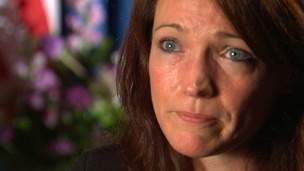 Nicole Hockley has turned her grief into determined political activism. Her tenacious campaigning is gaining momentum.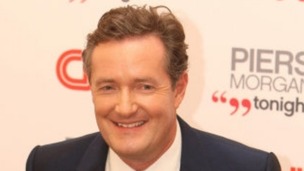 30,000 Americans sign a petition calling for Piers Morgan to be deported for his gun control views, meaning the White House must respond.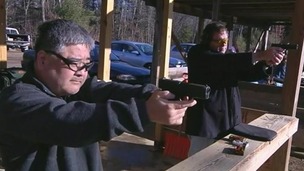 As President Obama calls for "concrete proposals" to curb gun violence, some shooting enthusiasts have doubts they will work in practice.
Live updates
Sandy Hook 911 calls reveal how school staff sought help
The Emergency calls that first alerted police to the massacre at Sandy Hook elementary school have been made public.
Twenty children and six of their teachers were killed by a single gunman almost a year ago.
ITV News International Editor Bill Neely reports from the US
This video contains distressing audio from the emergency calls.
Sandy Hook 911 calls reveal how school staff sought help
Gilles Rousseau, whose daughter Lauren, a substitute teacher, was killed in the Sandy Hook school shootings, supported the decision to release the 911 call recordings.
Speaking to ITV News before their release, he said: "Personally, I think it's better to have it released because then the world will know what was in the tape. They'll know that the police is not hiding anything.
"I would like to know exactly what was in the tape. The only thing that I'm hoping for is that I don't hear my daughter screaming," he added.
"That's one of the reasons the young families did want to hear their kids screaming. They were afraid they were going to recognise their particular child, and that would be heart-wretching."
Advertisement
Sandy Hook 911 calls reveal how school staff sought help
In one recording released by US authorities, a teacher at Sandy Hook Elementary School tells emergency operators she has heard shooting.
"It sounds like there are gunshots in the hallway. I'm a teacher at the school," she says.
"Keep everybody calm, get everybody away from the windows," she is told. "Try to lock down the school, OK?"
Sandy Hook 911 calls reveal how school staff sought help
In one of the recordings released, a distressed caller is heard saying: "I think there's somebody shooting in here at Sandy Hook School."
"What makes you think that?" she is asked.
"Because somebody's got a gun. I saw a glimpse of somebody, they're running down the hallway," she replies.
"They're still running, they're still shooting."
Sandy Hook 911 calls reveal how school staff sought help
In an emergency call from Rick Thorne, whose job title at the time was Acting Head Custodian at Sandy Hook, gunshots are heard as he pleads "it's still going on!"
"I keep hearing shooting. I keep hearing popping," he tells the operator.
Thorne also describes how he thinks the gunman entered the building: "The front glass is all shot out. It kept going on," he says.
During the call the operator is heard asking a colleague to alert state police to the "active shooter".
Towards the end of the recording, loud bangs are heard in the background. This has been edited out of the clip above.
Sandy Hook 911 calls reveal how school staff sought help
A court order has forced the publication of recordings of emergency calls made to police during the Sandy Hook school shootings in Connecticut, USA, last year.
Operators can be heard responding to witnesses including a teacher and a caretaker who report hearing gunshots.
Prosecutors had tried to block the release of the audio files but a legal challenge from the Associated Press news agency ensured the recordings were made public.
Former pupil Adam Lanza, 20, fatally shot 20 schoolchildren, six members of staff, his mother and himself on 14th December 2012.
Advertisement
School massacre motive unclear
Police in the United States made clear this evening that families of the 26 victims of the Sandy Hook school gunman will never know why he shot them.
ITV Washington Correspondent Robert Moore reports:
School massacre motive unclear
The family of Victoria Soto, a teacher who shielded her students before being shot to death by Adam Lanza, said the release of the report into the massacre is "yet another blow that our family has been dealt."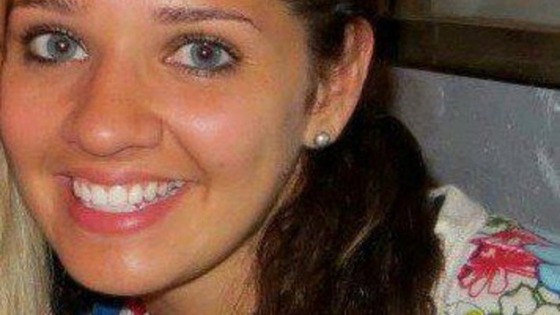 "While others search for the answer as to why this happened, we search for the how. How can we live without Vicki? How do we celebrate Christmas without Vicki? Those are the questions we seek the answers for. There is nothing in the report that will answer those for us," the family statement said.
Yale University 'gun alert' over
Yale University is no longer in lockdown after lifting its security alert for the entire campus.
The university had been on lockdown following an anonymous call to police in which someone claimed their room-mate was en route to the university's Old Campus "with the intention of shooting people".
School massacre motive unclear
Pictures from inside the Sandy Hook Elementary School released by Connecticut authorities show how Adam Lanza shot his way into the school building through a glass window.
He went on to kill 26 people, including 20 children.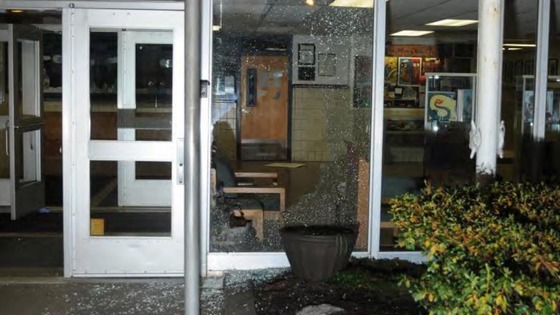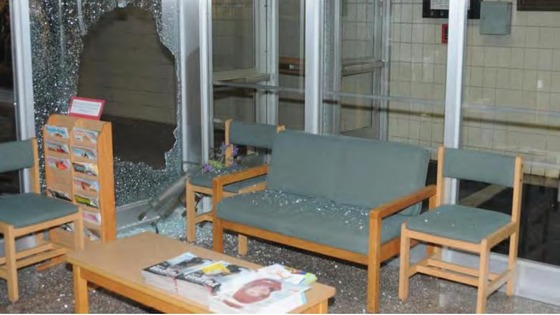 Load more updates
Back to top