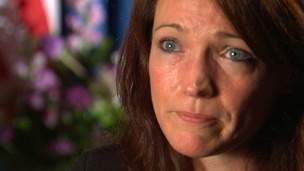 Nicole Hockley has turned her grief into determined political activism. Her tenacious campaigning is gaining momentum.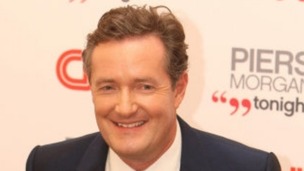 30,000 Americans sign a petition calling for Piers Morgan to be deported for his gun control views, meaning the White House must respond.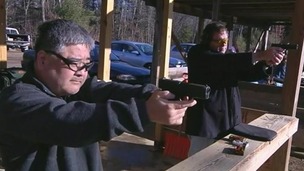 As President Obama calls for "concrete proposals" to curb gun violence, some shooting enthusiasts have doubts they will work in practice.
Live updates
Yale University 'gun alert' over
Yale spokesman Thomas Conroy told local newspaper the New Haven Register, "Everyone is following instructions they were given in these alerts".
The Yale alerts warning an emergency situation is in place are sent by email, text message and phone.
Everyone in our community receives these alerts ... Everyone is alerted in multiple ways," he added.
Students at Yale University have been on break since Saturday and classes do not resume until 2nd December.
Yale University 'gun alert' over
Yale University has warned its students and staff it remains on lockdown and they should continue to "shelter in place" if on campus.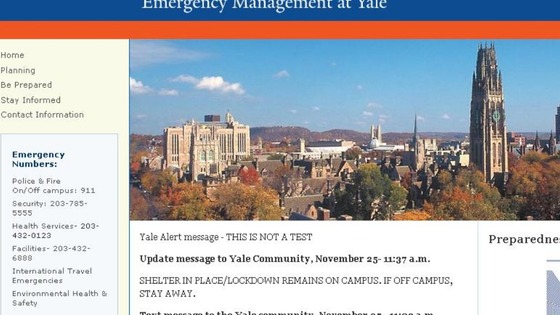 "IF OFF CAMPUS, STAY AWAY", the university's website warns.
Advertisement
Yale University 'gun alert' over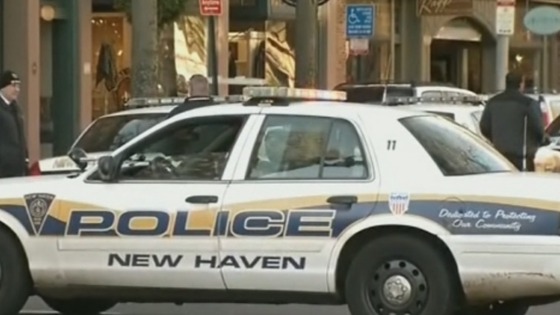 New Haven Police Department Lieutenant Jeff Hoffman confirmed to student newspaper Yale Daily News there has been no shooting or any injuries as police search for a gunman on Old Campus.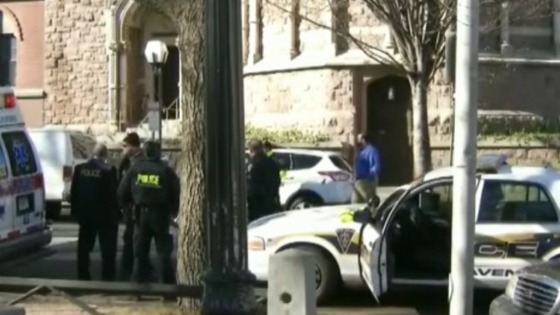 Yale Police Department and New Haven Police have blockaded a road near to the campus.
Yale University 'gun alert' over
SWAT teams are reportedly assembling outside Yale University's Old Campus following the confirmed report of a gunman on campus.
Yale Daily News, the student newspaper, also reported that announcements have been broadcast in dorm rooms warning of the situation:
SWAT teams sighted on Old Campus.
Another in-room PA announcement was just blasted across dorms out reporting gunman on Old Campus.
Yale University 'gun alert' over
Yale University in New Haven, Connecticut, said local police received an anonymous call from a telephone box this morning reporting there was a person with a gun on the campus.
Yale and New Haven Police are currently in the area, the university added.
Yale University 'gun alert' over
Yale University in New Haven, Connecticut, has urged students and staff to take shelter after local police received a report of a person on campus with a gun.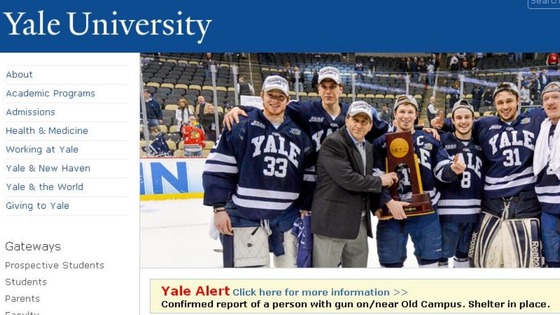 "Confirmed report of a person with a gun on/near Old Campus. SHELTER IN PLACE. This is NOT a test", the university website reads.
Advertisement
Baseball fans witnessed drama more associated with soap than sport at a league game in Connecticut last week when a marriage proposal went horribly wrong.
The couple were brought down onto the pitch at the 6,100 capacity home of the New Britain Rock Cats, where David, who was down on one knee, popped the question to his girlfriend Jessica in front of a stadium full of onlookers.
Believing love was in the air, the crowd began to cheer until they realised Jessica was not exactly ecstatic at the proposition.
The uncomfortable woman replied, "David, I'm sorry, I can't," before running off amid laughter from the stadium announcer.
The announcer, clearly in disbelief at the unfortunate situation, said: "Sorry, I don't mean to laugh. David, I don't think we've ever had this happen before."
Sandy Hook mum's gun law vow
Six months ago today, 26 families in Newtown were torn apart by gun violence—and Congress has done nothing. Shame on us if we've forgotten.
Read: Robert Moore on the 'impossible politics of gun control'
Sandy Hook mum's gun law vow
For young people in parts of America, guns are a normal and regular part of everyday life.
Mallory Tate, 12
"I got my first gun when I was five or six. I went on safaris in Africa and as I grew up went on rabbit hunts.
"Even when I go to school I can have a conversation with my best friend about a gun or what I shot this weekend."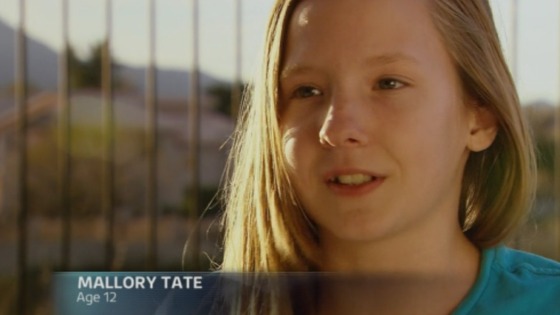 Morgan Lingdon, 13
"This is such a big part of my life. I shoot every Thursday night and I'm going to be shooting every weekend. I just love the sport."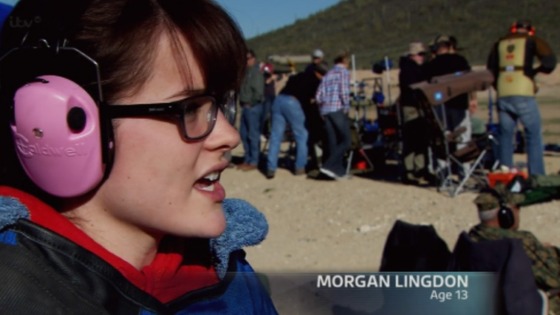 Sandy Hook mum's gun law vow
Former British newspaper editor Piers Morgan, who is now a TV host for US network CNN, said he has become "increasingly angry" at the number of Americans killed in gun murders.
"In Britain we have between 30 and 50 gun murders a year," he explained. "In America they have 11-12,000 murdered with guns every year. Another 18,000 people kill themselves with guns every year."
More: Mother's quest for gun law changes six months on from Sandy Hook
Read: Robert Moore on the 'impossible politics of gun control'
Related: 100,000 Americans sign petition for deportation of Piers Morgan
Load more updates
Back to top