Flybe says it is to double the number of weekday flights between Newquay and Gatwick in order to "alleviate" pressure on transport links followed the severed train track at Dawlish.
The broken section of the track has caused major disruptions to train services in and out of Cornwall.
Advertisement
The Environment Agency has said the biggest wave ever in British history - and the largest in the world yesterday - were found in Cornwall.
Waves reached as high as 75 foot.
Around 650 customers in Cornwall were still off grid at 8am this morning, according to Western Power Distribution.
Properties in the rest of the South West have been reconnected.
A spokeswoman for the company said she expects all customers affected since the height of the storm to have their power restored by midday, with the rest following by the end of the day.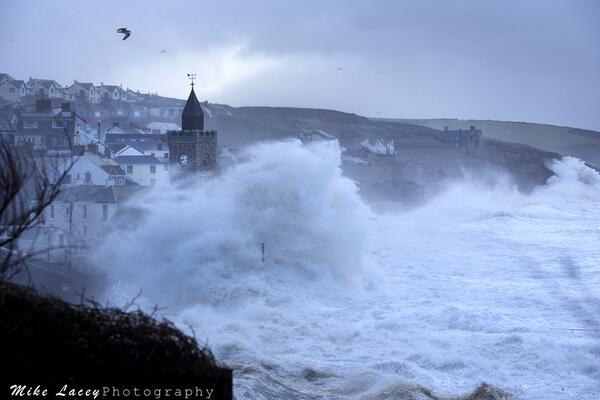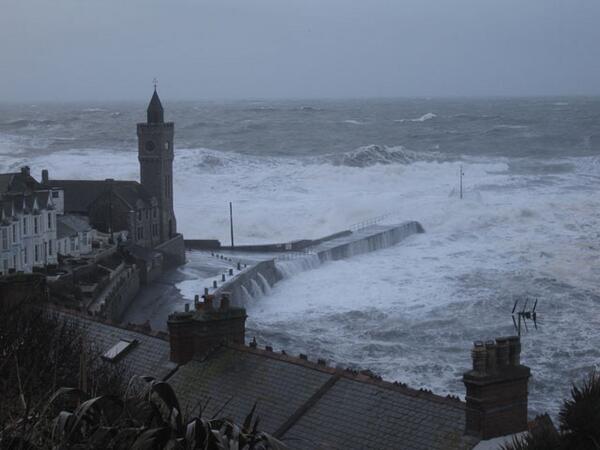 This video shows huge waves hitting the seafront of the small Cornish town of Porthleven.
Several boast have sunk in the town's harbour after part of the sea defences were washed away, ITV's Rupert Evelyn reports.
This video was uploaded to YouTube and ITV News cannot independently verify it
Advertisement
Cornwall has seen some of the strongest wind gusts overnight and many parts of the coastline have been hit by huge waves.
The forecasting website Stormsurf predicts that swells of up to 38 feet (11.6 metres) will continue to batter the county today.
Six pensioners ready to board a tiny vessel to Kenya have been left stuck in Cornwall after the poor weather delayed them starting their journey of a lifetime.
The group form the entire crew of the tiny hospital ship Jubilee Hope.
The converted former Royal Navy boat has already been delayed sailing since earlier this week on her 8,500 mile "maiden voyage" to Mombasa.
The plan is to cut the vessel into two and rebuild it into a medical centre.
However, the ship's crew will have to wait for the stormy weather and floods to subside first.
A spokesman for the group said: "They are praying for good weather soon - as well as public support to pay for a total fuel bill of over £42,000 - to be hopefully raised whilst on passage.
"At just eight knots (10 miles per hour) the journey will take many months. Supporters are raising the cash for the fuel."
Michael Moyle says there was nothing they could do to stop the tidal surge flooding his pub the Tywarnhayle Inn in Perranporth in Cornwall.
Th pub re-opened just one weeks after being flooded on New Year's Day.
Load more updates