Coventry City faces liquidation
The Football League has said it is "dismayed" over the continuing disagreement between the the owners of the Ricoh Arena and Coventry City's administrators that has left the club on the brink of liquidation.
Earlier today, the owners of the Ricoh Arena, Arena Coventry Limited (ACL), rejected proposals drawn up by the club's adminstator that would of brought the club out of administration.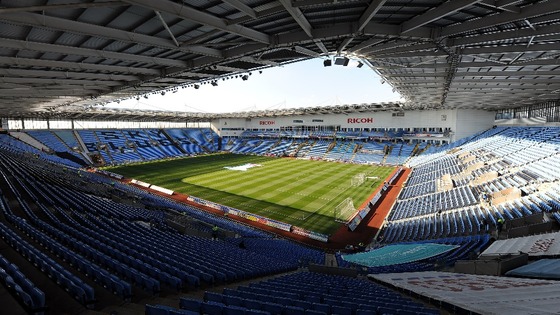 Football League Chairman, Greg Clarke said: "Once again, it is a source of immense frustration to everyone involved that the two parties in this dispute have failed to reach any agreement. The Board is dismayed at the level of intransigence being shown."
The association insisted that it would continue its efforts to get the parties to enter "meaningful negotiations" so that Coventry City can return to Coventry "at the earliest opportunity".