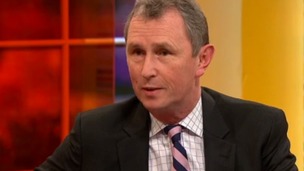 Acquitted MP Nigel Evans has spoken to Daybreak of his ordeal during his trial for rape and sexual assault.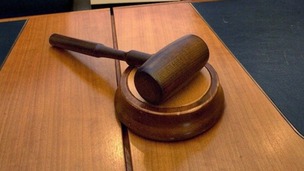 Judge who caused controversy by describing a 13-year-old victim as "predatory" fails to apologise as he increases paedophile's sentence.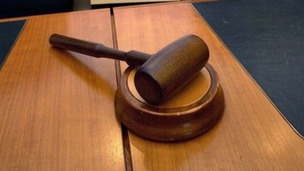 A prosecutor and a judge who used the word "predatory" to refer to a 13-year-old sex abuse victim are facing investigations.
Live updates
Police chief charged over shooting of unarmed man
Chief Constable of Greater Manchester Police Sir Peter Fahy will be charged over an alleged health and safety breach linked to the shooting of unarmed Anthony Grainger in March 2012, the Crown Prosecution Service said.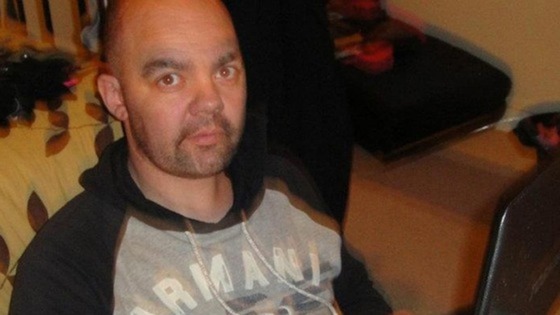 Read more: Manchester police chief charged over shooting of unarmed man
Woolwich murderer's mum: 'Please forgive my son'
Lee Rigby was the victim of one of the most savage offences ever prosecuted, the Crown Prosecution Service said.
Sue Hemming, Head of Special Crime and Counter Terrorism at the CPS, said: "The murder of Fusilier Rigby was brutal and its perpetrators carried out one of the most savage offences ever prosecuted by our counter terrorism lawyers.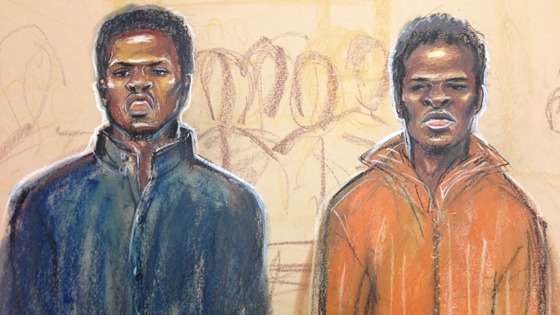 "As a soldier, this young father had dedicated his life to keeping people safe, including from the threat of terrorism. That dedication to his country cost him his life and was in stark contrast to the appalling conduct and extremist views of the men who murdered him.
"We recognise that this trial has been exceptionally difficult for Lee Rigby's family but I hope they can take some limited comfort from the justice achieved today and the fact that both defendants now face a very long stay in prison."
Advertisement
Savile officers face inquiry
Earlier this year, the CPS admitted this was a missed chance to charge Savile while he was alive, because victims were not taken seriously enough.
Alison Levitt QC found that "had the police and prosecutors taken a different approach" prosecutions could have been possible in relation to three victims.
'Predatory' claims barrister ban
Jo, a sexual abuse victim whose change.org petition sparked the public outcry and CPS investigation into the Robert Colover prosecution remarks, said:
It's good news that [Robert] Colover won't be asked to undertake these kinds of prosecutions any longer.

It sends a clear message that these kind of comments are completely inappropriate.

The CPS must implement mandatory specialist training in all sexual offences cases to ensure a culture shift in the legal profession; this will ensure that it protects vulnerable witnesses.
'Predatory' claims barrister ban
A CPS spokesman said:
Counsel in the case agreed that he should not have used the expression that he did and deeply regretted his choice of words.

It was agreed that he would resign from the CPS Rape Panel of advocates and will no longer undertake prosecutions involving serious sexual offences or child sexual abuse.

He will remain on our general advocate panel and will still be instructed in other criminal cases. The DPP is satisfied that no further action needs be taken in relation to this case.
'Predatory' claims barrister ban
A review by Keir Starmer, Director of Public Prosecutions, found the use of the word "predatory" by prosecutor Robert Colover was not from police or prosecution information.
The DPP says the language used was "grossly inappropriate"
Advertisement
'Predatory' claims barrister ban
Prosecutor Robert Colover, who called a 13-year-old sexual abuse victim "predatory", has been banned by the CPS from sexual offences cases after review.
He says he regrets his words.
'10 years jail' for benefit cheats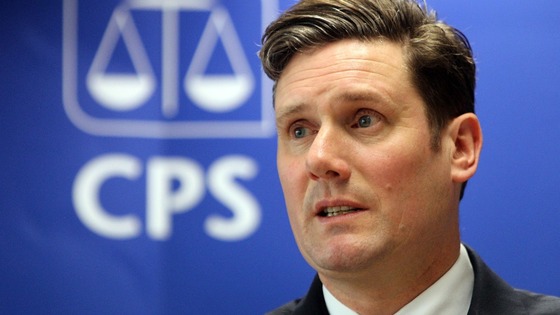 Benefit cheats will face increased jail terms of up to 10 years in a crackdown on those who "flout the system", Britain's most senior prosecutor has said.
Keir Starmer QC warned it was time for a "tough stance" against the perpetrators of benefit and tax credit fraud as he set out new guidelines for the Crown Prosecution Service (CPS).
The Director of Public Prosecutions said the £1.9 billion annual cost of the crime to the taxpayer should be at the "forefront of lawyers' minds" when considering whether a prosecution was in the public interest.
Prosecutor: No star witch-hunt
A top prosecutor has denied there is a "celebrity witch-hunt" in the wake of the acquittal of Coronation Street actor Michael Le Vell on child sex abuse charges.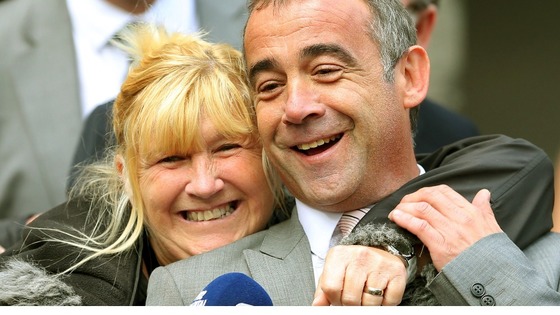 Nazir Afzal, the Crown Prosecution Service national lead on child sexual exploitation, said "nobody should be above the law" and it that is the Crown's job to look at evidence, follow it wherever it may go and then present it.
Speaking at a child sexual exploitation conference in Blackburn, Mr Afzal stressed that each case was assessed on its own merits, regardless of whether a suspect had a high public profile.
Paedophile's sentence review
A statement from the Attorney General's Office said:
Having carefully reviewed this case, the Attorney General, Dominic Grieve QC MP, has decided to refer the sentence of Neil Wilson to the Court of Appeal for review.

The case will in due course be heard by three Court of Appeal judges who will decide whether or not the sentence is unduly lenient and whether they should increase it.
Robert Colover has been suspended from prosecuting sexual offence cases pending a review by the Crown Prosecution Service (CPS), while Judge Peters' comments are to be investigated by the Office for Judicial Complaints.
As well as receiving a number of complaints, the CPS was confronted by a petition, which now has more than 50,000 signatures, demanding Director of Public Prosecutions Keir Starmer investigate the language used by Mr Colover.
Load more updates
Back to top