The former England batsman has told ITV's Good Morning Britain of the moment doctors told him he would never play cricket again.
Read the full story ›
England women's captain Charlotte Edwards has announced her retirement from international cricket with immediate effect, the England and Wales Cricket Board has announced on its official website.
During her time in charge of the national team, she has lead them to World Cup, World T20 and Ashes success.
Edwards struck over 10,000 runs in 309 games across all formats at the top of the England order.
I have given 20 years to playing for England and I leave very proud of the standing in which the women's game is held and of my contribution as a player and captain. As a 16-year-old girl making my debut for England, I couldn't have dreamt that I would have had such an amazing time with so much success. I've travelled the world, won World Cups and Ashes series and shared it all with some of my closest friends.

However, nothing lasts forever. I believe now is the right time for a new captain to lead the team forward and for young players to be given more opportunities to make their mark on the international game. After honest and open discussions with Mark, it became clear that he wants to build a new team and I fully support that. I would have loved to have carried on and whilst I am disappointed that I won't be doing so, I fully understand and respect what Mark is looking to do. This is a new era and he wants other players to come to the fore to build a strong team.
– Charlotte Edwards
While I'm deeply sad to see it end - @lottie2323 what an incredible 20 yrs. You are a true inspiration for what is possible. #gamechanger
Advertisement
James Taylor has been released from hospital as his treatment continues for the serious heart condition which ended his cricket career.
Read the full story ›
Hampshire have confirmed fast bowler Fidel Edwards suffered a broken ankle when he injured himself in warm-ups on the final morning of their Specsavers County Championship Division One match against Yorkshire at Headingley.
It is not yet known how long the injury will keep Edwards out for a club who have a raft of players on the sidelines at the start of the season - including newly-signed England seamer Reece Topley, who broke his hand on his Hampshire debut.
Edwards, who described his injury as a 'broken leg' in an Instagram post from hospital, suffered the injury while playing football on the Headingley outfield.
Hampshire coach Dale Benkenstein told the Southern Daily Echo: "We were only 45 seconds away from the end of the (football) game when Fidel went to kick the ball.
"I was just about to get the mitts on for fielding practice when his foot got stuck in the turf, and all his weight went over on it.
"There was no one near him. It was a really freakish fall, and there was a loud crack."
A man has reportedly been charged with the murder of young English cricketer Adrian St John.
Mr St John, 22, was allegedly shot by "bandits" during an armed robbery in Trinidad on April 12.
At the time of his death Mr St John, who was one of the first members of the Chris Gayle Academy in London, was picking somebody up in a town called San Juan.
The Trinidad and Tobago Guardian said Maldon Pascall, 24, had been charged with the Londoner's murder and would appear in court on Monday.
England Test batsman James Taylor has been forced to retire at the age of 26, because of a "very serious" heart condition
Read the full story ›
Advertisement
A coach and mentor to Adrian St John said he is in "shock" after the cricketer was killed during an armed robbery in Trinidad.
Donovan Miller said: "I'm really finding it hard to come to terms with it, how someone could do something like that to such a lovely person."
Mr Miller said Mr St John was one of the first members of the Chris Gayle Academy in London, a programme for keen cricketers which also aims to develop life skills.
He said: "He wanted me to support him to go to the Caribbean and to kind of push hard with his cricket. He's just finished his degree at university which we kind of supported him through as well."
Mr Miller said he received a phone call from one of the academy members on Monday who broke the news to him, adding that he also spoke to a "close family friend".
An aspiring British cricketer has been killed by 'bandits' during an armed robbery in Trinidad.
According to local paper Newsday, 22-year-old Adrian St John was shot in the head on Sunday as he and his friends drove away from armed robbers who had stolen their mobile phones and cash.
Tributes were paid to St John on Twitter by friends and fellow cricketers at the clubs he played for after the news of his death emerged.
West Indies cricket star Chris Gayle, whose academy St John was a part of, also paid his condolences to the young cricketer's family on social media.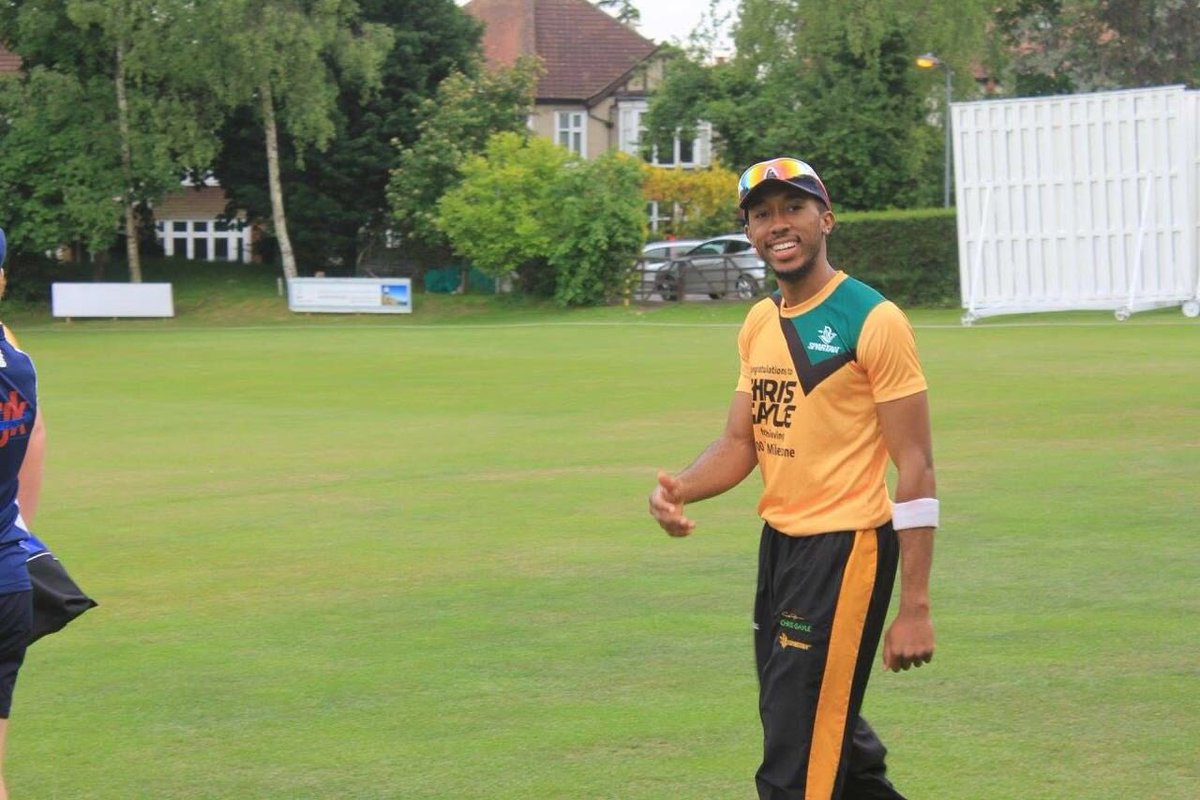 Tragic news. A lovely lad and a talented cricketer. Thoughts are with his family and friends. RIP Adrian St John https://t.co/L77YH5XtpP
In utter shock to hear that one of my good friends Adrian has passed away. One of the funniest and nicest people.... https://t.co/BMCxgZrFxv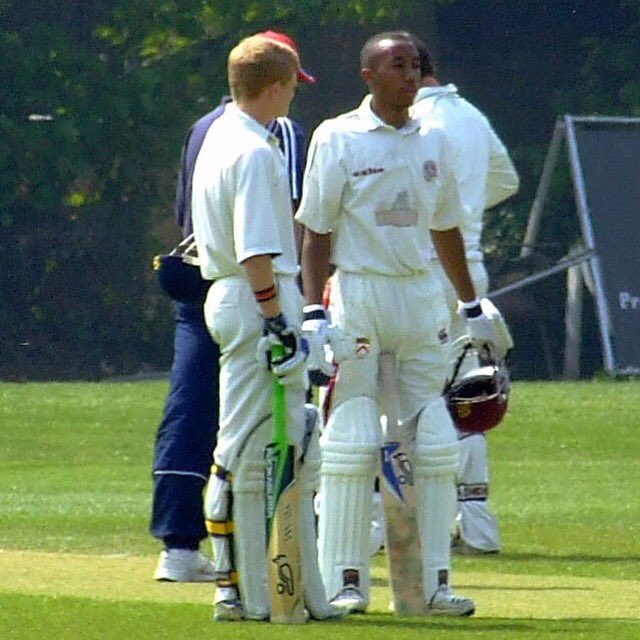 The Foreign Office confirmed that they are aware of the death of a British national in Trinidad.
Former England batsman Kevin Pietersen has refused to rule out a spectacular return to Test cricket with his native South Africa.
Born in Pietermaritzburg, Pietersen left South Africa 16 years ago and scored 8,181 runs at an average of 47.28 in 104 Tests for England after making his debut during the 2005 Ashes.
He was sacked by England in 2014 following the Ashes whitewash in Australia, becoming a much-travelled Twenty20 specialist as a result.
Pietersen would be eligible to play for South Africa in 2018 despite recent reservations from Faf du Plessis.
In February the Proteas' T20 skipper pointed out Pietersen was 'English' when asked about the possibility of him representing the country of his birth.
But in quotes on Cricket Australia's website, Pietersen said: "Yes, it is a thought in my head.
"If it happens, it happens, if it doesn't, it doesn't. Obviously, playing international is something I have done for a very long time.
"Do I miss playing international cricket? Do I miss batting in international cricket? Yes I do, very much, so you never know.
"The eligibility for South Africa is still (over) a year away. So we will have to wait and see but (an England call-up) is definitely still an option."
Carol Keith told Good Morning Britain her son started the video prank to provide some light relief after her husband's cancer diagnosis.
Read the full story ›
Load more updates