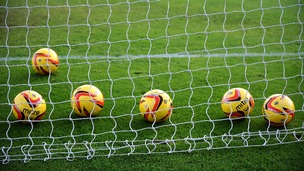 After a triple murderer was awarded over £800 for lost and damaged possessions, we list 10 very odd compensation claims.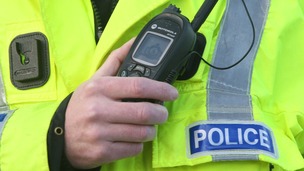 Crime in England and Wales dropped 15% last year, ONS figures show. See which crimes are down and the offences that saw a rise in 2013.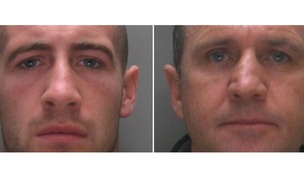 The names of eight 'most-wanted' criminals, who have fled justice in the UK and thought to be hiding in the Netherlands, have been released.
Live updates
Ghana send Muntari and Boateng home from World Cup 'for indiscipline'
A British man has been held by Brazilian police for allegedly trying to sell counterfeit World Cup tickets.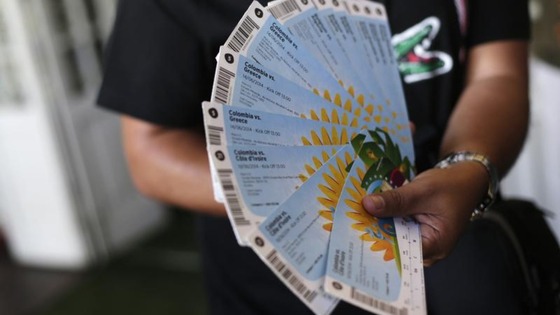 Police in Rio said the 43-year-old man and his American companion were found to have nearly 60 fake tickets, which they were reportedly trying to sell for around £1,000.
It is believed the men might have been attempting to profit by selling hospitality packages, which would include a match-day ticket.
Both men have been released on bail, and the tickets have been declared void, it was reported.
MPs back mandatory jail terms for second knife offence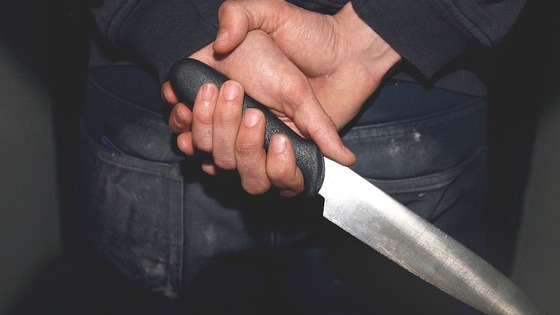 A Tory MP behind measures set to bring in mandatory jail terms for anyone caught twice in possession of a knife has said the crackdown could save lives.
Nick de Bois MP said that 8,000 cases last year which resulted in fines and cautions did "nothing to halt knife crime".
"Quite simply, in the vast majority of cases, let's face it, to kill someone with a knife you first have to carry a knife," he said.
"I believe our courts are dispensing sentences for possession of a knife in thousands of cases that are quite simply treated by offenders as little more than an occupational hazard."
Advertisement
MPs back mandatory jail terms for second knife offence
Individuals caught for a second time with a knife could face up to six months in jail, under proposals set to be introduced by Parliament.
Under the proposals, adults would receive a minimum six-month jail term on their second conviction for carrying a knife, while 16-year-olds would be given at least a four-month detaining and training order.
MPs back mandatory jail terms for second knife offence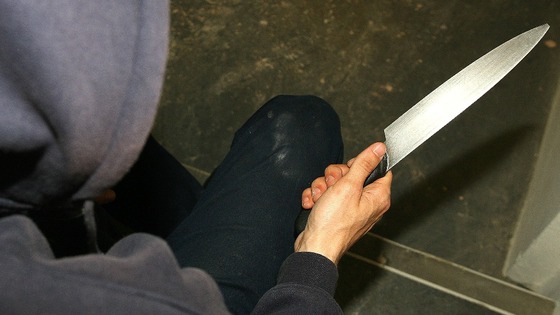 The Commons has voted to back mandatory jail terms for people caught twice with a knife, despite an expected abstention by Tory ministers and opposition from the Liberal Democrat wing of the coalition.
Nick De Bois, Tory MP for Enfield North, tabled new clauses to the Criminal Justice and Courts Bill which would introduce the tough new measures and with Labour support they passed the Commons 404 to 53, majority 351.
The Bill is set to be sent to the Lords for further scrutiny later tonight but Justice Minister Jeremy Wright had earlier said the Government would leave the Commons to dictate policy on the issue.
A convicted killer jailed for life for raping a disabled woman has absconded from a mental health centre.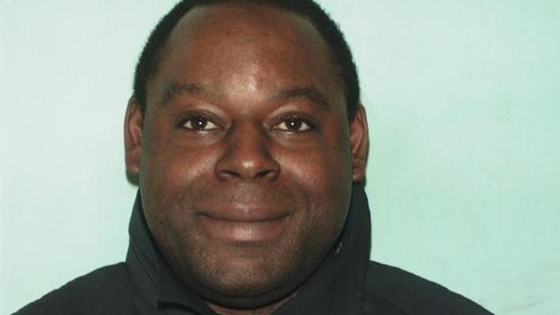 Police have launched a manhunt after Samuel Lee, 44, failed to return from an authorised trip from the John Howard Centre in Hackney on Thursday.
He is serving a life sentence for snatching and raping a 31-year-old cerebral palsy sufferer in London in 2000.
In 1989, he was jailed for manslaughter after he stabbed a man to death.
Police are warning the public not to approach Lee, who they warned could turn "violent".
Lee, who is black, of stocky build and 5ft 9ins tall, suffers from Schizotypal disorder which is a mild form of Schizophrenia.
Dissident republicans Brendan McConville and John Paul Wootton have failed in their bid at Belfast High Court to overturn their convictions for murdering police constable Stephen Carroll in Northern Ireland in 2009.
Advertisement
Clegg under fire over knife crime comments
Ed Miliband has said he is "definitely sympathetic" to calls for stricter sentences for knife crime.
Tory MPs are backing a parliamentary move to introduce an automatic jail sentence for anyone caught twice in possession of a knife.
But Lib Dem leader Nick Clegg has voiced opposition to the move, saying it is a "very blunt" way of dealing with the problem.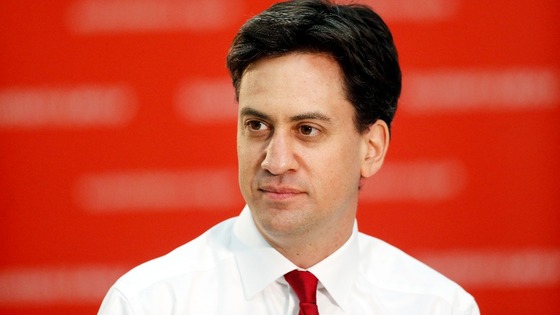 Mr Miliband told the BBC his party was against the Deputy Prime Minister's stance.
"I don't agree with Nick Clegg. I think we do need tougher penalties for knife crime. Labour has been consistently arguing that this is an issue that needs to be looked at."
However, he insisted any change in the law must be "done in the right way" and would not say how Labour MPs would vote on the issue in a vote in Parliament on Monday.
Clegg under fire over knife crime comments
The head of the Metropolitan Police and Boris Johnson have both criticised Nick Clegg's refusal to back mandatory six month jail terms for anyone caught carrying a knife on two occasions.
Mr Clegg said the move, which is supported by Conservative members of the Government, was "a very blunt way of going about things".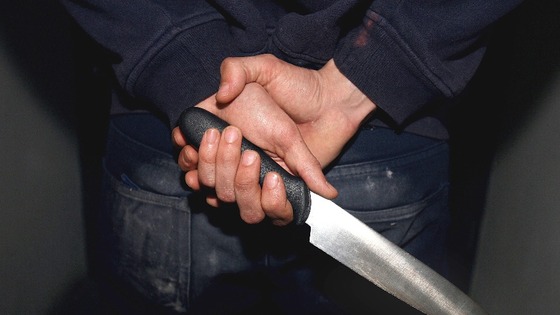 But Met Commissioner Sir Bernard Hogan Howe told LBC radio tougher sentencing was key to "send a clear message to our young people" about the dangers of knife crime.
Mr Johnson took a similar stance, telling the Evening Standard:
"Nick Clegg is wrong... it is imperative that police and the courts are given every support to tackle the scourge of knife crime."
One in five crimes 'may go unrecorded'
Conservative MP Bernard Jenkin, who chairs the Commons public administration select committee (PASC), has said the "devastating" police watchdog analysis of recording crime statistics have corroborated with his committee's own findings.
Like PASC, HMIC is 'seriously concerned' about 'weak or absent management and supervision of crime recording and serious sexual offences not being recorded.

The police have failed to prosecute offences when they should have done. This both under-records crime and over-states clear-up rates.

HMIC says the same. They also accept that it is 'difficult to conclude that none of these failures was the result of discreditable or unethical behaviour'.
– Bernard Jenkin,
One in five crimes 'may go unrecorded'
The National police lead for crime statistics, Chief Constable Jeff Farrar has said that officers join the police "motivated by a desire to protect the public" and not with an "intention of recording crime inaccurately."
This comes after reports by a police watchdog that say police may be failing to record as many as one in five crimes.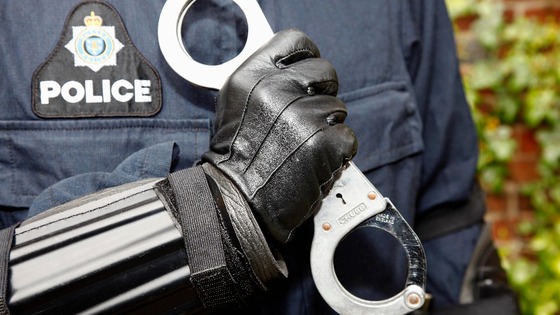 Chief Constable Jeff Farrar said: "It is clear the service has not always met the standards of data quality that the public expects.
"The service is already actively addressing many of the weaknesses identified by the report: we're reviewing the way we record sexual offences across the country and we're working with the College of Policing to implement the Code of Ethics, which highlights the need for ethical recording," he said.
Load more updates
Back to top