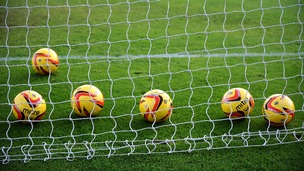 After a triple murderer was awarded over £800 for lost and damaged possessions, we list 10 very odd compensation claims.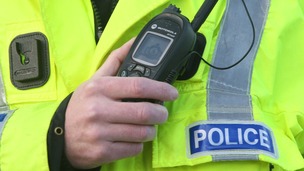 Crime in England and Wales dropped 15% last year, ONS figures show. See which crimes are down and the offences that saw a rise in 2013.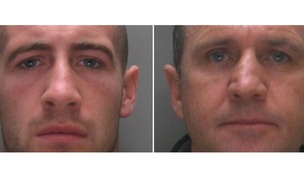 The names of eight 'most-wanted' criminals, who have fled justice in the UK and thought to be hiding in the Netherlands, have been released.
Live updates
Crime has fallen to its lowest level since 1981, according to a national survey, but police figures remained level for the first time in a decade, the Office for National Statistics said.
A student has been charged with the murder of a 24-year-old man who was stabbed to death in the street.
Hassan Mohammed, from Camberwell, south east London, was found dead in York Road, Southend, Essex, at about 7pm on Monday.
A post-mortem revealed he died as a result of blood loss from two stab wounds.
Essex Police said Tajwar Alam, 18, of Tottenham, north London, has been charged with his murder.
He will appear before magistrates in Southend later today.
Advertisement
Parole board hearings 'to treble due to fairness rules'
The chairman of the Parole Board says a court ruling requiring all prisoners to receive a hearing regardless of their chance of release has led to a huge increase in hearings.
"The implications of the decision, put simply, are that the Parole Board will have to hold oral hearings in a huge number of cases which had previously been dealt with on paper," Sir David Calvert-Smith said.
Just before the ruling the board claimed its case backlog had been at its lowest level for five years, but chief executive Claire Bassett said the judgement is "already having a profound impact on the volume of work handled by the Parole Board".
Parole board hearings 'to treble due to fairness rules'
The Parole Board has said it may have to deal with three times as many hearings next year, following a court ruling on fairness for prisoners.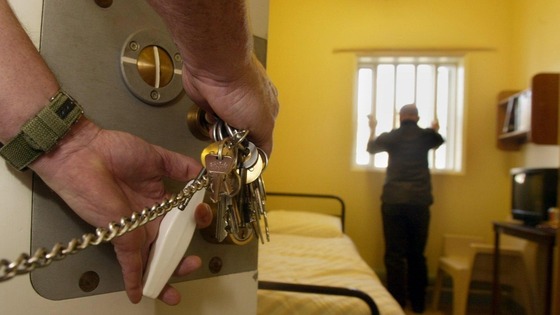 Following a ruling by the Supreme Court in October prisoners are entitled to oral hearings even if they are unlikely to be released or transferred.
This means the number of hearings could increase from 4,500 to 14,000, according to the Parole Board for England and Wales' annual report.
Record convictions for domestic violence last year
The Director of Public Prosecutions has said she is "incredibly proud" of the rise in the conviction rate for domestic violence in recent years.
Alison Saunders said: "I hope victims of these terrible offences will take some confidence from this, and that perpetrators will take note."
She said she was pleased so many cases were now settled by offenders pleading guilty, meaning "the vast majority of victims are spared having to give evidence in court".
She also hailed the high conviction rate for offences involving women and girls, saying: ""I am incredibly proud of what the CPS has achieved in recent years in tackling violence against women and girls."
Record convictions for domestic violence last year
A record three in four prosecutions for domestic violence last year ended in a conviction, the Crown Prosecution has revealed.
The Director of Public Prosecutions, Alison Saunders, will later announce that in 74.6% of cases defendants either admitted the offences or were found guilty.
The total number of convictions in 2013/14 was just under 60,000, up almost 10% on the figure for 2012/13.
The longer term picture shows a steady rise in conviction rates, which have gone from 59.7% in 2005 to just under 75% in the last year.
According to CPS figures, domestic violence - which covers a wide range of abusive behaviours between partners, spouses and family members - now makes up over a tenth of the Service's casework.
Advertisement
Young offenders will be ordered to go to bed early under strict new rules announced by the justice secretary.
Chris Grayling has announced that 15-17 year-olds in English institutions will have to be in their cells with lights out by 10.30pm.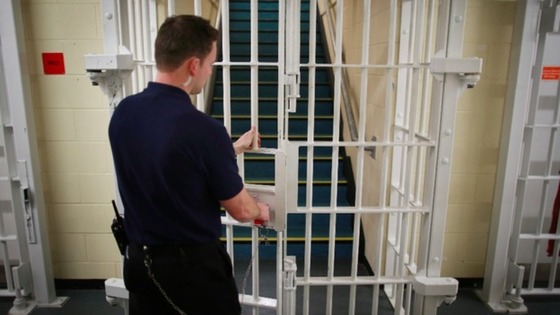 "In some prisons young people are allowed to go to bed when they please. I don't think that is right. Stopping this inconsistency and introducing a strict 'lights out' policy is all part of our approach to addressing youth offending," the justice secretary said.
Teenagers who refuse to obey the new rules will be penalised and lose privileges such as access to a television.
More than 800 under-18s are serving custodial sentences in young offenders institutions.
Mr Grayling said: "It is also crucial that young people, most of whom have had chaotic and troubled lives finally get the discipline so badly needed to help turn their lives around.
Read: Calls to wipe criminal records for law abiding teenagers
Ghana send Muntari and Boateng home from World Cup 'for indiscipline'
A British man has been held by Brazilian police for allegedly trying to sell counterfeit World Cup tickets.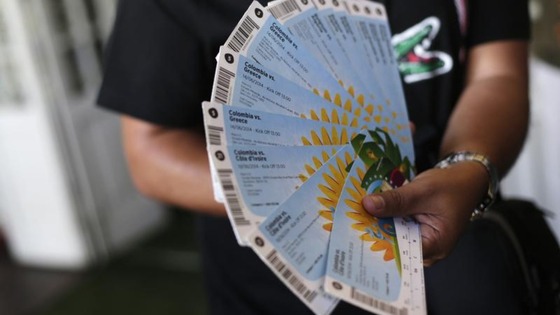 Police in Rio said the 43-year-old man and his American companion were found to have nearly 60 fake tickets, which they were reportedly trying to sell for around £1,000.
It is believed the men might have been attempting to profit by selling hospitality packages, which would include a match-day ticket.
Both men have been released on bail, and the tickets have been declared void, it was reported.
MPs back mandatory jail terms for second knife offence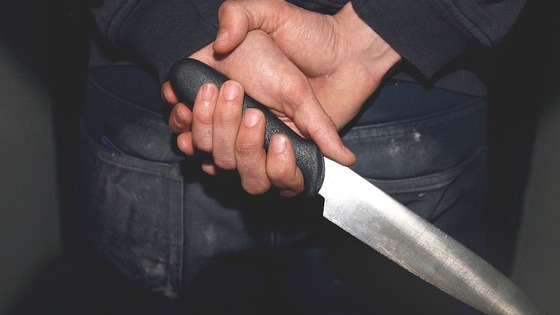 A Tory MP behind measures set to bring in mandatory jail terms for anyone caught twice in possession of a knife has said the crackdown could save lives.
Nick de Bois MP said that 8,000 cases last year which resulted in fines and cautions did "nothing to halt knife crime".
"Quite simply, in the vast majority of cases, let's face it, to kill someone with a knife you first have to carry a knife," he said.
"I believe our courts are dispensing sentences for possession of a knife in thousands of cases that are quite simply treated by offenders as little more than an occupational hazard."
MPs back mandatory jail terms for second knife offence
Individuals caught for a second time with a knife could face up to six months in jail, under proposals set to be introduced by Parliament.
Under the proposals, adults would receive a minimum six-month jail term on their second conviction for carrying a knife, while 16-year-olds would be given at least a four-month detaining and training order.
Load more updates
Back to top