One family has defied odds of over 133,000 to one, in producing four siblings who were born on the same day, the Telegraph reports.
Parents Emily Scrugham and Peter Dunn from Cumbria were amazed to welcome baby Ryan to the family on January 12, the same date as his five-year-old brother Sam and his two-year-old twin sisters Brooke and Nicole.
Ms Scrugham said: "It certainly wasn't planned. None of the births were due on January 12. Sam was two weeks late, the twins one month early and Ryan three days late."
The couple from Cleator Moor say having four children with the same birthday is just a lucky coincidence and they are looking forward to the normal challenges and sleepless nights of having four children.
Cumbria Police have identified the man who died after entering a river in the Lake District as 48-year-old Simon Martindale from Hest Bank, Lancaster.
Advertisement
There photos show the extent of flooding in the Lake District where a man was found dead earlier today after reportedly falling into the River Rothay at Ambleside.
A landslide fell onto railway tracks on Saturday night after strong winds and torrential downpours, as authorities warn of severe weather conditions over the next few days.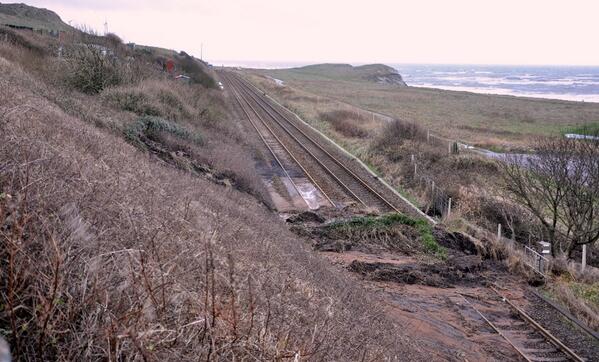 One local in Cumbria tweeted pictures of the landslide after the night of heavy weather, saying he had "never heard rain like it".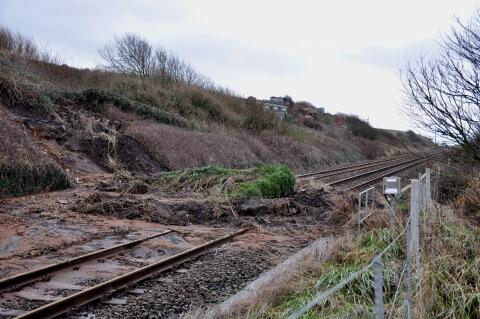 The region was battered by strong winds on Saturday night, with gusts of 70-80 mph reported in some parts of the Pennines.
One of Britain's most wanted fugitives has been arrested this evening.
Brian Thexton, 37, was detained by police at an isolated rural property near Kirkby Stephen, a small market town in Cumbria.
Thexton was recently highlighted by the National Crime Agency as one of the country's most wanted fugitives.
He is accused of being involved in robberies where a gang would tie up homeowners and force them to give up alarm codes and safe combinations.
A school has paid tribute to a "popular student" who died from gunshot injuries in an incident on a farm in Broughton-in-Furness. Edward Gabbert, 15, died in hospital following the incident on Thursday night.
In a tribute to Edward, Millom School's executive head Ian Smith and its head of school Simon Laheney said:
Edward was a popular student, mature, immensely loyal to his friends and a real Cumbrian.

A true individual and lover of the great outdoors, Edward always knew his own mind and it's fair to say his passions lay outside school, but he always had great relationships with the staff at school who knew him.
A 35-year-old man from Barrow, who was arrested on suspicion of manslaughter in connection with the incident, has been bailed while inquiries continue.
Advertisement
A 35-year-old man has been arrested on suspicion of manslaughter following the death of a 15-year-old boy.
The man, who is from Barrow, had previously been detained on suspicion of GBH.
The boy was shot at 11:17pm yesterday in Ulpha, Broughton-in-Furness, when he and two men and were shooting with permission on farm land.
The boy has yet to be named.
A 15-year-old boy has died after being shot at a farm in Broughton-in-Furness.
The incident occurred at 11:17pm yesterday (21 November) in Ulpha when two men and a boy were shooting with permission on farm land.
A 35-year-old man was arrested on suspicion of Grievous Bodily Harm and is helping police with their enquires.
The other man, who is in his forties, was not injured or arrested.
A 15-year-old boy is critically ill after suffering gunshot injuries at a farm - local media said he was shot in the head. Police were called to Ulpha, in Broughton-in-Furness, Cumbria, at about 11.15pm yesterday.
A police spokeswoman said the incident took place in an area where people had permission to shoot. The local youngster was taken to Salford Royal Infirmary and is in a critical condition.
The North West Evening Mail newspaper reported the Millom School pupil was shot in the head. A 35-year-old man from Barrow has been detained by police as inquiries continue.
The 47-year-old driver of the bus that crashed in Grayrigg was bailed yesterday pending further police investigation. He had been arrested on suspicion of dangerous driving.
Load more updates