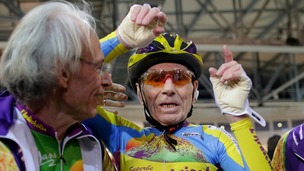 A 102-year-old French cyclist has broken his own world record in the over-100s category riding 16.7 miles in one hour.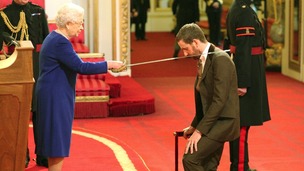 The 33-year-old was honoured for services to cycling, in a 'nerve-wracking' ceremony.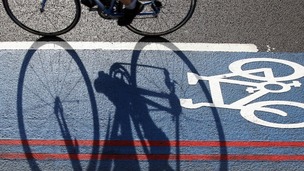 Guide for cyclists and motorists from Transport for London
Live updates
5 London cyclist deaths in 9 days
London
A lawyer who has represented a number of victims of cycle accidents is demanding an independent inquiry after to help uncover why there have been so many deaths.
The time to act is now. I have represented cycle victims over many years; the situation is not getting any better, it is getting very much worse. It is no surprise that with a lack of the most basic infrastructure on London streets that as the darker nights draw in the death toll is climbing. I am writing today to Boris Johnson's office demanding an Independent Review on behalf of so many of my clients who have suffered life altering injuries.
It is of note that so many HGV vehicles in London still do not comply with the necessary safety recommendations that are known to be crucial in the fight against such deaths. I have clients where the injury was caused because the vehicle did not have the correct mirrors or even if they did the were not used properly. But putting cyclists so close in proximity to HGV's and buses is surely the most basic flaw of all.
– Jill Greenfield, Lawyer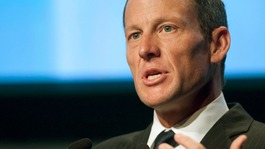 Armstrong has walked to the border of truth many times before but has yet to cross it; now he smells a chance at a reduced ban from sport.
Read the full story
Advertisement
5 London cyclist deaths in 9 days
London
Unless people obey the laws of the road and people actively take account of the signals that we put in, there's no amount of traffic engineering that we invest in that is going to save people's lives.

Some of the cases that we've seen in the last few days really make your heart bleed because you can see that people have taken decisions that really did put their lives in danger.
You cannot blame the victim in these circumstances. But what you can say is that when people make decisions on the road that are very risky - jumping red lights, moving across fast-moving traffic in a way that is completely unexpected and without looking to see what traffic is doing - it's very difficult for the traffic engineers to second-guess that.

I'm appealing to all cyclists, as well as all motorists, do think of the laws of the road, because if you take these hasty, rash decisions that we're seeing sometimes, then you will be endangering your life.
– Boris Johnson, speaking to LBC 97.3
5 London cyclist deaths in 9 days
London
A female cyclist killed after colliding with a lorry at Bow Roundabout during Wednesday morning's rush hour has been named. 24-year-old Venera Minakhmetova, originally from Russia, was living in the Bethnal Green area.
I would appeal to anyone who witnessed the collision, or the events leading up to the collision, to contact police.

It is vital that we piece together the series of events which led to Venera's tragic death.
– Sergeant Stuart Henson, Met Police Road Death Investigation Unit
5 London cyclist deaths in 9 days
London
Boris Johnson said he understood why people were becoming increasingly concerned about cycle safety in London. But London's Mayor said statistics showed that it was getting safer.
You are less likely to end up in a fatal accident than you were five years ago, certainly much less likely than ten years ago. Our job is to continue to invest in the improvements to our road network that will make cycling safer for everybody.

We put a lot of money into education programmes, into advising people how to use the roads. We have to respond to people's concerns - we will be stepping that up and put huge amounts of money into trying to improve our roundabouts and junctions, and areas where cyclists feel vulnerable.
– Boris Johnson, speaking to LBC 97.3fm
5 London cyclist deaths in 9 days
London
The latest cycling fatality happened at a busy junction in east London, where Whitechapel Road meets Commercial Road. Cycle Superhighway 2 crosses that junction. It was labelled an "accident waiting to happen" by a Coroner investigating recent cycling deaths.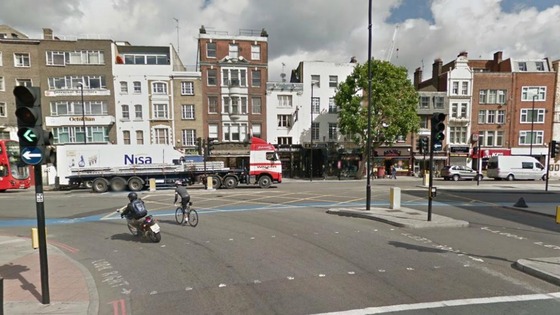 Advertisement
5 London cyclist deaths in 9 days
A male cyclist who was seriously injured in a separate collision yesterday remains in a critical condition, Scotland Yard said.
Police were called just after 9am following reports of a collision involving a cyclist and a lorry on Millbank at the junction with Thorney Street in central London.
The cyclist is believed to be in his 30s.
5 London cyclist deaths in 9 days
After a female cyclist died yesterday after a collision with a lorry, Transport for London released figures about the number of deaths cycling deaths in the capital since 2010:
2010: 10 deaths, 4 involved heavy goods vehicles (HGVs)
2011: 16 deaths, 12 involved HGVs
2012: 14 deaths, 5 involved HGVs
2013: 13 deaths, 8 involved HGVs
5 London cyclist deaths in 9 days
A cyclist died after being hit by a double decker bus in the early hours of this morning - the second person to be killed in a cycling accident on London's roads in 24 hours.
Five cyclists have died in just nine days in the capital.
Police were called to the junction of Whitechapel Road and Commercial Road in Aldgate, east London, at around 11.30pm last night to reports of a collision between the bus and a cyclist.
The man was treated on the roadside by the London Ambulance Service but died in hospital at around 4am today, Scotland Yard said.
No one has been arrested and investigations are under way to locate the cyclist's next of kin.
It brings the total number of cyclists killed on London's roads this year to 13.
A Tour de France race for women should be introduced, Sport Minister Hugh Robertson has said.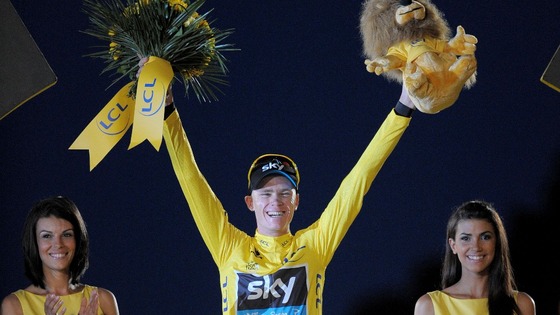 The minister said he would do everything he could to make sure women are included in cycling's elite event after Labour called for a women's race to be included in the 2014 Tour - which will begin in Yorkshire.
Read: Sir Bradley Wiggins to retire from road racing next year
During culture, media and sport questions, Mr Robertson said: "The slight complication about the Tour de France is that it's run by a private organisation and not by the international federation.
"Clearly it therefore exists on sponsorship and other things so there are a number of factors to sort out.
"But the central point is absolutely correct. This should be competed for by men and women alike and I will do everything I can to help that."
Load more updates
Back to top