Tao Geoghegan Hart will race on British roads in a Team Sky kit for the first time this weekend at the Tour de Yorkshire.
Read the full story ›
Italian cyclist Michele Scarponi has died after colliding with a lorry during a training session.
The 37-year-old's Astana team, who he had been with since 2014, said the incident was "a tragedy too big to be written".
In a statement, the team said: "This morning Michele went out on his bike for an early morning training and there the tragedy happened.
"We have lost a great champion and a special guy, always smiling in every situation."
His last tweet was a photo of himself and his two young sons.
...anche se solo per un giorno ho pensato di portarne a casa 2 di maglie da leader....  https://t.co/EYpS648e1i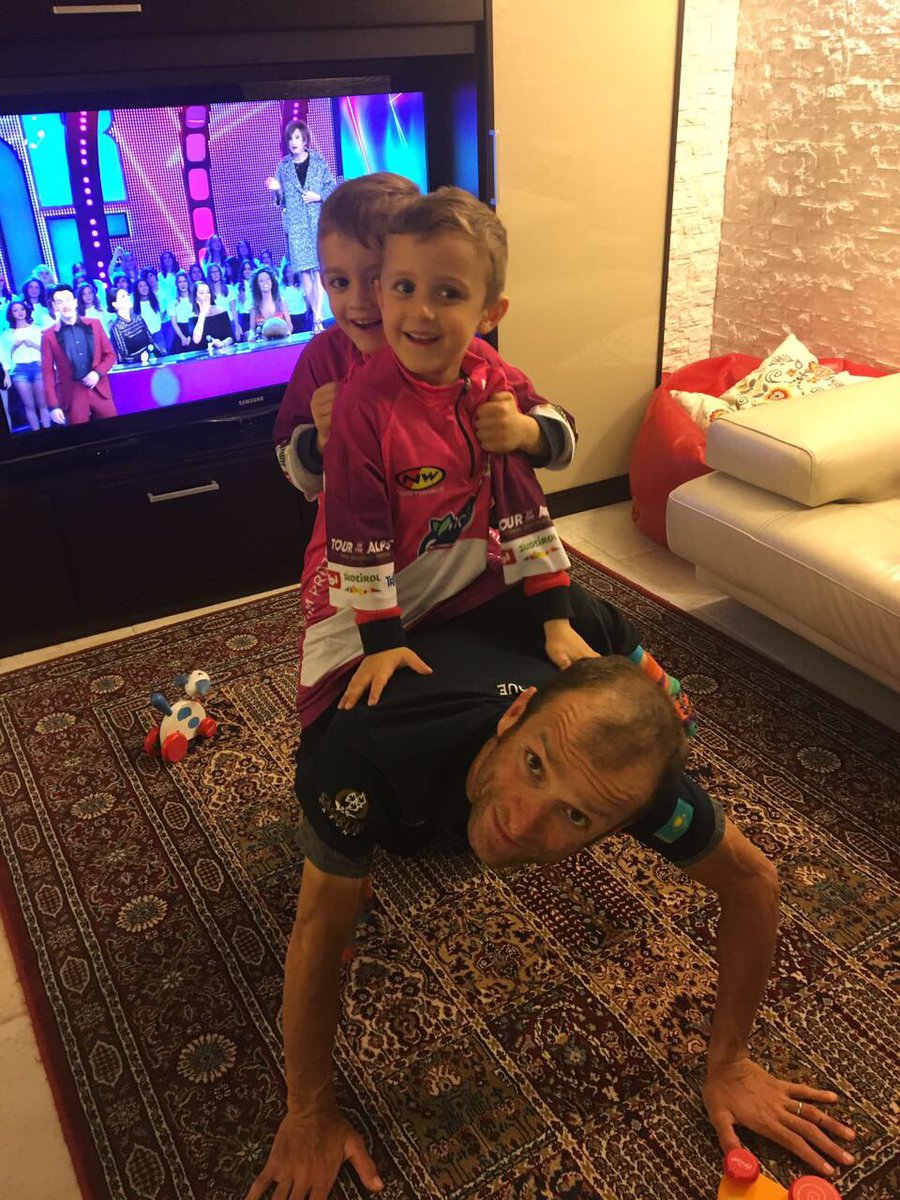 Advertisement
Walking to work is also good for you, but it does not offer the same health benefits according to research by the University of Glasgow.
Read the full story ›
Mark Cavendish has been diagnosed with Epstein-Barr virus and faces an uncertain timescale for his recovery
Read the full story ›
Si-am Juntakereket, aged 13, made the 2,784-mile journey from Sydney to Perth in just 29 days.
Read the full story ›
Mike Hall, who was in second place when his GPS tracker stopped moving, has been hailed as an inspiration by the global riding community.
Read the full story ›
Advertisement
Sir Bradley Wiggins has dismissed the marginal gains process at the centre of British Cycling's success under Sir Dave Brailsford as "a load of rubbish".
Wiggins was also critical of fellow Olympic gold-medallist Victoria Pendleton and sports psychologist Dr Steve Peters, who worked with Brailsford at British Cycling and Team Sky and created the "chimp paradox" model for dealing with pressure.
Former Olympic champion Chris Boardman originally headed up British Cycling's "Secret Squirrel Club", now known as "Room X" under head of technical development Tony Purnell, to find any slight advantage through modifications to bike technology and riders' clothing.
Wiggins won eight Olympic medals, including five golds, as well as the Tour de France for Brailsford's Team Sky.
But he told the Telegraph he didn't believe Brailsford's approach yielded benefits and disagreed with Pendleton, who won sprint gold at Beijing 2008 and the keirin at London 2012 and who has credited Dr Peters as a major part of her success.
A lot of people made a lot of money out of it and David Brailsford used it constantly as his calling card, but I always thought it was a load of rubbish.

It's a bit like the whole chimp thing. At the end of the day, chimp theories and marginal gains and all these buzzwords - a lot of the time, I just think you have got to get the fundamentals right: go ride your bike, put the work in, and you're either good or you're not good.

Sometimes in life or in sport, whatever, you're either good at something or you're not. That's what makes you a better athlete: your physical ability and whether you've trained enough - not whether you've slept on a certain pillow or mattress.

Vicky [Pendleton]'s a bit of a milkshake anyway. You can overanalyse things but at the end of the day, it's about your ability and whether you're a better athlete than the other person or not.

Whether you've come to grips with this other person living inside you, it's all a bit... well, each to his own. That may work with some people, but as Roy Keane would say: it's utter nonsense.
– Sir Bradley Wiggins
ITV News reveals new details of how claims of misbehaviour at British Cycling were all but ignored despite being uncovered over years ago.
Read the full story ›
Great Britain's double Olympic gold medallist Joanna Rowsell-Shand has announced her retirement from international cycling.
Read the full story ›
Team Sky rider Chris Froome says he's disappointed by the way in which the cycling organisation have been portrayed in recent weeks.
Read the full story ›
Load more updates