The D-Day veteran who caused a furore by sneaking off from his care home to Normandy last week explains why he made the "secretive" journey.
Read the full story ›
Dixie Dean opened the door to a man who said he had come to check the water supply.
Read the full story ›
Advertisement
The 92-year-old war veteran who had his medals stolen on the 70th anniversary of D-Day has told ITV News they are irreplaceable. A man duped his way into Dixie Dean's house on Friday as the world watched the events to mark the anniversary of the historic landings.
Today his regiment the Grenadier Guards said they would replace the medals for him. But Dixie Dean was adamant only getting his own medals back would be good enough.
The stolen medals include two from the First World War which were awarded to the veteran's father, with his own medals for service in Africa, Italy, Palestine and for his work with the fire service.
A 92-year-old war veteran had his military medals stolen on the 70th anniversary of the D-Day landings. Police have launched an investigation after 11 medals were taken from the Second World War veteran's home in Whetstone, north London, when he was in the property.
On its Twitter page for Barnet, the Metropolitan police said the victim, a retired fireman, remained "very upset".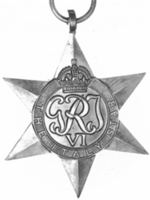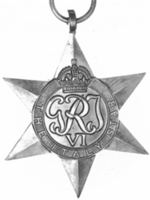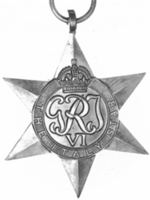 Lewis Vaughan Jones: ITV News Correspondent
By Lewis Vaughan Jones: ITV News Correspondent
Bernard Jordan has been welcomed back enthusiastically by carers and residents at the care home the 89-year-old escaped to join this week's D-Day commemorations.
Among them was Bernard's wife, who knew nothing at all about his plans but said she was not at all surprised by decision to abscond for the ceremonies in Normandy.
Bernard is now resting up after his adventure. For the record, it is worth remembering that he was never 'banned' from taking the trip, but had just left it too late to join an organised trip - that is why he decided to go it alone and not tell anyone.
Advertisement
Bernard Jordan, the 89-year-old man who left his care home to make his own way to Normady for the D-Day commemorations said he would never imagine his visit would cause a stir. In a statement released as he arrived at home he said:
I want to thank everyone for their kind words and best wishes following my trip to Normandy – I never imagined my visit would cause such a stir!

I'm delighted to be back at home with my wife and the wonderful staff here at The Pines. I was never banned from going to the commemorations, I just decided to make my own way there.
All the men and the women who took part that day 70 years ago are heroes, especially the ones who never came home.
Normandy 'great escapee' Bernard Jordan said it was "marvellous" to be back in the UK, following his visit to Normandy to attend D-Day commemorations.
Speaking on his way back to his care home in Hove, Sussex, he said he would "have to face the music" but he was not too bothered. He said:
"Yeah, I will have to face that, but there we are, it is just one of those things in life. You get good things and bad things, and you do your best."
Bernard Jordan smiled to the cameras and waved a triumphant fist in the air as he arrived back in the UK, following his "escape" from his care home to attend D-Day landings in Normandy.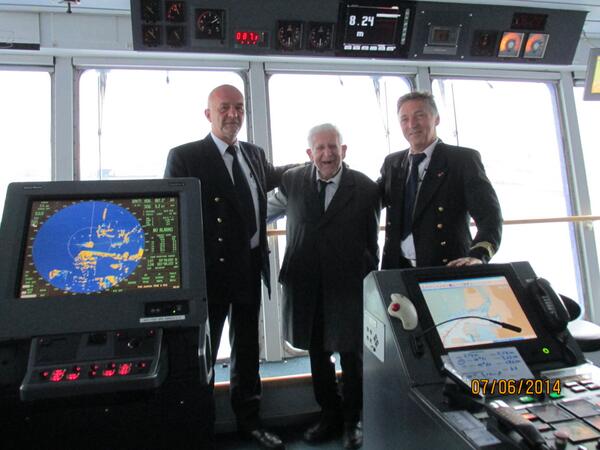 Bernard Jordan, the 89-year-old 'Normandy escapee' who was reported missing by his care home on Thursday night but turned up at D-Day celebrations yesterday, returned home to the UK aboard the Normandie ferry.
Brittany Ferries said they were privileged to carry him, and all the other veterans they have carried on their ships this week.
Load more updates