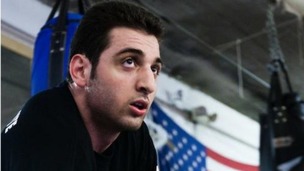 Detectives in Boston are looking further afield as they piece together their case against Marathon suspect Dzohkhar Tsarnaev.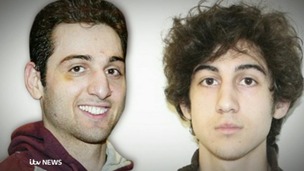 The uncle of Boston bombing suspect Tamerlan Tsarnaev described his recent visit to Dagestan in Russia and his great shock at the attacks.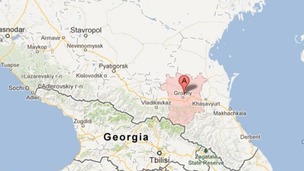 Both men were enrolled in a school in Dagestan, a neighbouring region that was drawn into Chechnya's violence during the 1990s.
Live updates
Uncle's 'pity' for bomb victims
The mother of the two men suspected of carrying out the Boston Marathon bombings has claimed that they were set-up.
Zubeidat Tsarnaeva said it was "impossible" for Tamerlan, 26, and Dzhokhar, 19, to carry out the attacks.
Tamerlan was killed during a gunfight with police and Dzhokhar was captured after a manhunt.
Uncle's 'pity' for bomb victims
The elder Boston bomb suspect, who died last night in a shootout with police, was apparently interviewed by the FBI two years ago following an international tipoff.
According to a US law enforcement source, an unidentified foreign government requested the agency speak to Tamerlan Tsarnaev.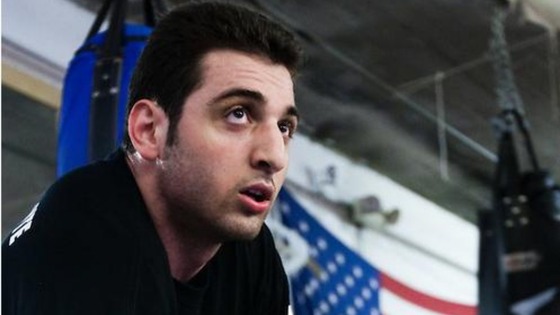 The source, who remained anonymous, said no "derogatory" information was found against the Chechen and the matter - the nature of which is still not known - was put "to bed" by officials.
US authorities said the official's claim is the first indication that Tamerlan Tsarnaev and his younger brother, Dzhokhar, were known to security officials prior to Monday's bombings.
Advertisement
Uncle's 'pity' for bomb victims
The militant group responsible for the Chechen insurgency denied it has any link to the Boston Marathon bombings and claimed the investigation is part of an anti-Chechnya "PR campaign", NBC News reported.
The Chechen mujahideen's media operation, the Kavkaz Centre, published a blog post in which it mocked the "lightning speed" that suspects Dzhokhar and Tamerlan Tsarnaev were identified, according to a translation.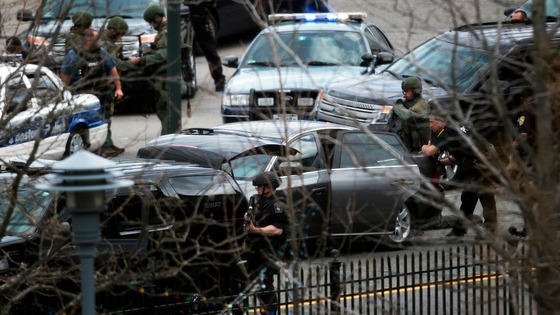 It questions the logic that the Tsarnaev brothers could be terrorists, saying, "The news that the brothers attacked police officers, carjacked a man and did an array of other things, instead of going into hiding, looks strange at the very least".
The Kavkaz Centre also suggests that Dzhokhar Tsarnaev - who remains on the run - was "very far from your typical 'Islamic terrorist'".
"What's more, he just logged onto his Russian social networking site a few hours ago", it added.
Uncle's 'pity' for bomb victims
The aunt of two brothers suspected of planting the Boston Marathon bomb said "everything was perfect" in their family.
Maret Tsarnaeva told reporters her brother Anzor was "a very loving, soft-hearted father."
Uncle's 'pity' for bomb victims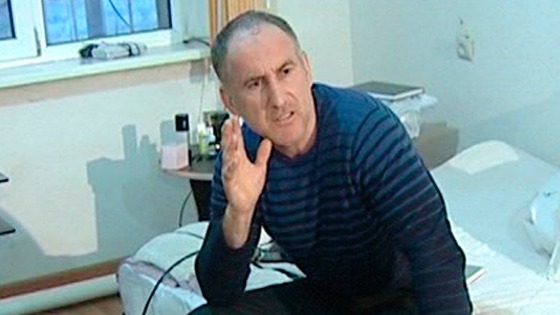 A man who claims to be the Boston bombing suspects' father has alleged the pair were framed and urged police officers not to kill Dzhokhar Tsarnaev, who is still at large, Reuters reported.
Speaking in Makhachkala, the capital of Dagestan, Anzor Tsarnaev reportedly said, "Somebody clearly framed them. I don't know who exactly framed them, but they did. They framed them. And they were so cowardly that they shot the boy dead".
"I can't reach anyone [on the phone]. I want to know about my children. I'm scared for my boy - that they will shoot him dead too somewhere. And then they'll just say, 'He had weapons'. Where can kids get weapons for God's sake?", he added.
Uncle's 'pity' for bomb victims
An aunt of the Boston terror suspects has suggested that her two nephews are innocent and have been set up.
Maret Tsarnaeva told media she believed the photo showing Tamerlan and Dzhokhar Tsarnaev at the scene of the Boston Marathon bombing was a fake.
"I am suspicious that the picture was staged. They could not have done this. Where is the evidence?" she said.
When asked who she thought was behind the alleged set-up, the Toronto-based Tsarnaeva replied, "whoever is looking for someone else to be blamed".
Advertisement
Uncle's 'pity' for bomb victims
Two former classmates of 19-year-old Boston bomb suspect Dzhokhar Tsarnaev told the Washington Post that the Twitter account @J_tsar belonged to the fugitive.
On Wednesday 17th April, two days after the Marathon, he tweeted that he was "stress free":
I'm a stress free kind of guy
On Tuesday 16th April, a day after the bombing, he posted the following messages:
Ain't no love in the heart of the city, stay safe people
So then I says to him, I says, relax bro my beard is not loaded
Uncle's 'pity' for bomb victims
The Boston bombing suspect who is still on the run became a US citizen on September 11 last year, according to documents obtained by NBC News.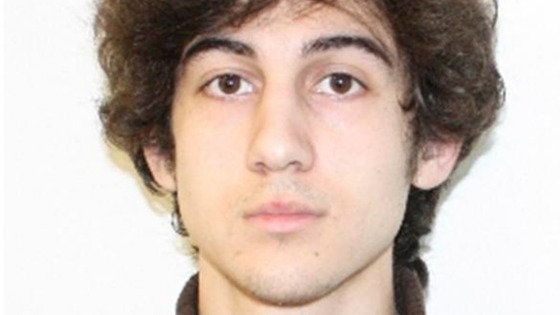 Dzhokhar Tsarnaev, 19, had a Massachusetts driver's license and was living in Cambridge, near Boston.
Uncle's 'pity' for bomb victims
Deceased Boston Marathon bombing suspect Tamerlan Tsarnaev reportedly told a Massachusetts newspaper in 2004: "I like the USA".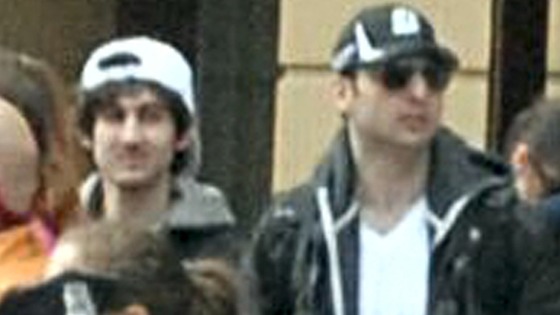 Speaking after winning a novice boxing match, Tsarnaev told the Lowell Sun: "I like the USA ... America has a lot of jobs. That's something Russia doesn't have. You have a chance to make money here if you are willing to work."
According to the 2004 article, Tsarnaev grew up in Grozny, Chechnya, and moved to the US with his family in 2003.
Uncle's 'pity' for bomb victims
It is thought that the brothers who have been identified as suspects in the Boston marathon bombing, Dzhokhar and Tamerlan Tsarnaev, are from a Russian region near Chechnya, having moved to the US around 10 years ago.
ITV News correspondent Lewis Vaughan Jones reports:
Read more: Boston bomb suspects' background in Chechnya
Watch: Suspects' uncle says pair 'brought shame upon Chechen ethnicity'
Load more updates
Back to top