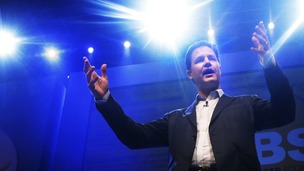 The lack of drama at this year's conference may explain why Nick Clegg looks so extraordinarily chipper.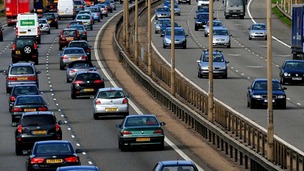 The Government unveiled a £100 billion investment programme in key infrastructure projects in an effort to kick-start economic growth.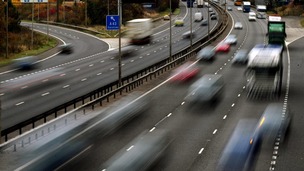 The £300 billion the Government has committed to is a new promise of £50 billion to be spent every year from 2015 for the next six years.
Live updates
Danny Alexander: 40p top rate of tax 'over my dead body'
Danny Alexander, the Liberal Democrat Chief Secretary to the Treasury, said any cuts to the top rate of tax before the next general election will be "over my dead body".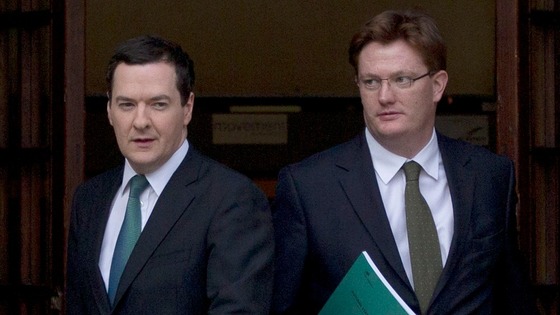 Mr Alexander made the comment as he dismissed calls from some Tories who want to see the rate reduced from 45p to 40p before the 2015 poll.
David Cameron fuelled speculation by repeatedly refusing to rule out further trimming the rate for those earning over £150,000 a year. It fell from 50p last year.
But in an interview with the Daily Mirror, Mr Alexander said: "I think it is right at 45%. I wouldn't go to cutting below 45%.
"I would say that would happen over my dead body.
Read: Labour's 50p tax rate vow is a risky long term strategy
IFS: 50p tax will raise 'little revenue' for UK economy
Lib Dem Chief Secretary to the Treasury Danny Alexander said "Labour's hypocrisy on taxation is breathtaking" after Ed Balls set out the party's economic policy ahead of the 2015 General Election.
Mr Alexander said the shadow chancellor's speech shows the party "have learned nothing from the last few years and would undermine the foundations of Britain's economic recovery" and reintroducing the 50 pence tax rate "wouldn't help".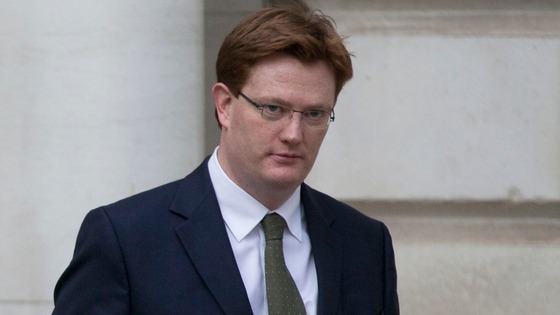 He said: "In Government they left a system full of loopholes for the wealthy to exploit.
"Thanks to our action in Government to raise capital gains tax, reduce pensions tax relief for the wealthiest, and tackle avoidance, Lib Dems in Government are raising more from those who have the most and making Britain more competitive."
Balls says Labour would restore 50p tax rate for higher earners: Latest updates
Advertisement
Nick Clegg insists he won't back down in Lord Rennard row
Chief Secretary to the Treasury Danny Alexander said Lord Rennard should not be readmitted to the House of Lords until he has apologised for "the serious harm caused by his behaviour."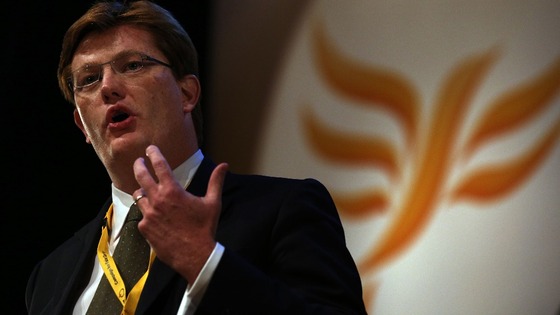 Mr Alexander said he agreed with Alistair Webster QC, who reviewed the evidence in the Lord Rennard case.
He told Sunday Politics: "[Webster] has made clear, while he can't prove what has happened to a criminal standard, that it's clear there has been considerable distress and harm caused to a number of women in the party.
"I agree with him on that and that's why I think it's necessary for Chris Rennard to apologise as he's been asked to do and [it's] totally unacceptable if he doesn't make that step."
Mr Alexander added: "[Nick Clegg's] view is and my view is, that Lord Rennard should not be readmitted to the group in the House of Lords until he has made a full apology for the serious harm that has been caused by his behaviour. If that isn't forthcoming, he shouldn't be readmitted."
Lord Rennard strenuously denies claims against him.
Read more: Nick Clegg's former aide quits party over Rennard row
Danny Alexander: Tory MPs' EU veto powers proposal 'is potty'
The Chief Secretary to the Treasury has waded into the row over a demand by 95 Tory backbenchers for the UK Parliament to get a veto over EU legislation.
It comes after the Foreign Secretary William Hague said a single market could not work on that basis.
Danny Alexander told ITV News: "William Hague is absolutely right. The idea is potty.
"It is one that is not going to happen and I think that those backbenchers who keep putting forward those sorts of ideas should just come out and accept that what they really want is for Britain to leave the European Union because that is the argument they are actually making."
He added: "These sort of salami-slicing tactics against their own leadership are bad for Britain, they are bad for our economy."
PM favours 'cash for homes' near shale drilling sites
The Chief Secretary to the Treasury Danny Alexander has defended the Government's plan to allow councils which give fracking the go-ahead to keep 100 per cent of the business rates they collect.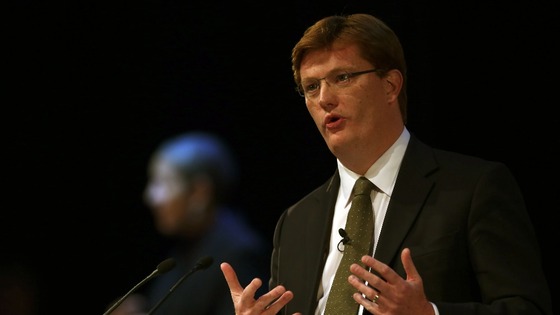 Asked if that amounted to a bribe, he told ITV News: "Fracking offers a significant opportunity for the UK economy. It's a potential source of considerable amounts of energy for our country.
"In common with other areas of energy development where local authorities are allowed to keep business rates, and where there are other incentives for communities - it's important and fair we should treat fracking in the same way."
"Huge potential, huge opposition": Deputy Political Editor Chris Ship's analysis on fracking debate
Onshore wind farms funds cut
Danny Alexander has insisted that onshore wind energy will continue to play "a big role" in the UK, despite the decision to reduce Government subsidies in this area.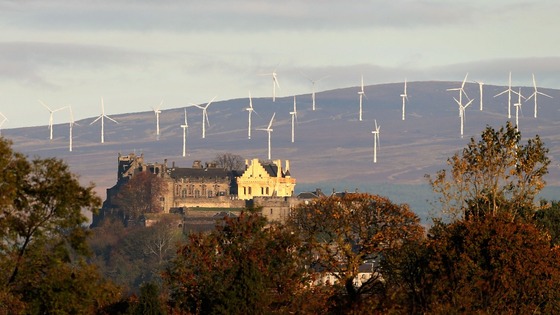 The Liberal Democrat Chief Secretary to the Treasury said state help for onshore wind and solar was being reduced "slightly" in favour of offshore wind.
But he told BBC Radio 4's Today programme that the move would present better "value for money" and could open the way for an extra 10 gigawatts of energy by 2020.
The "strike prices" for renewable energy - the amount of subsidy the taxpayer pays to entice investors to make long-term commitments - is already set well above the current market value, but will be slightly lower for onshore wind and solar.
Read: Shape of the Chancellor's Autumn Statement is beginning to emerge
Advertisement
Govt to sell 40% Eurostar stake
Chief Secretary to the Treasury Danny Alexander said the £25 billion investment from insurance companies into British infrastructure projects was a "massive vote of confidence".
Speaking at the construction site of National Grid's London Power Tunnels, Mr Alexander said the investment was "more evidence we are rebuilding Britain."
Spain: No Scotland in the EU
The Treasury has claimed an independent Scotland could cost Scottish taxpayers £1,000 a year.
The Chief Secretary to the Treasury Danny Alexander said the calculation was based on the "most optimistic independent assessment of Scotland's finances" by the Institute of Fiscal Studies think tank, which published its report last week.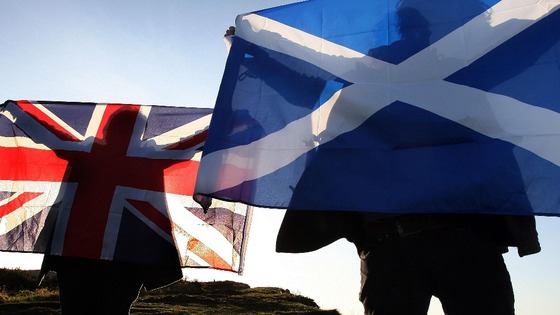 Read: Independent Scotland 'faces spending cuts or tax rises'
In a letter to Scotland's First Minister Alex Salmond, Mr Alexander cited the IFS' statement that independence would require policy action "equivalent to around an eight percentage point increase in the basic rate of tax".
He said Treasury officials calculated this would mean an average increase for basic rate tax payers in Scotland of around £1,000 per year.
Grangemouth: Unite rep resigns
The Chief Secretary to the Treasury Danny Alexander has said that the impact of the closure of part of the Grangemouth plant is "very significant" but that he hopes the decision is not final.
He told ITV News' Economics Editor Richard Edgar that he wants "both sides to get back round the table and try to find a better solution".
Clegg: Proud coalitions can work
Deputy Prime Minister Nick Clegg has refused to rule out entering another Coalition with the Conservatives at the next election.
Mr Clegg said he would be "comfortable" with the idea of another Coalition if the British people decided that it was the only outcome that can provide a "stable and legitimate government".
Nick Clegg: Lib Dems have 'guaranteed greater fairness' in Coalition
Load more updates
Back to top