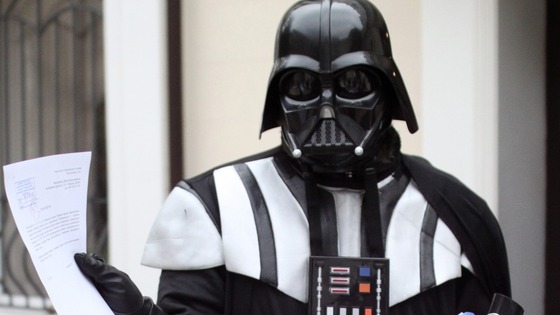 Observers who scoffed at the notion of a heavyweight boxer becoming Ukraine's next leader may be even less convinced by the country's latest presidential candidate: Darth Vader.
The Sith Lord, or at least a politician precisely resembling him in name and appearance, has thrown his helmet into the ring for the country's presidential poll on 25 May.
The Star Wars villain will represent the Ukrainian Internet Party, which said it has paid the £135,000 registration fee for Vader to run against candidates including former boxer Vitali Klitschko and other more established political figures.
"I alone can make an empire out of a republic, to restore former glory, to return lost territories and pride for this country," said Vader, whose Star Wars namesake has leadership experience as Supreme Commander in Chief of the dark side.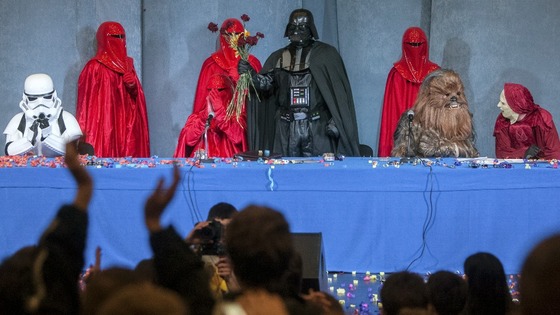 Vader was a conspicuous member of this winter's protests in Kiev's Independence Square, where he was flanked by Stormtroopers - the elite soldiers of his fictional galactic empire.
This is not his first attempted foray into politics, following his bid to become mayor of the city of Odessa in 2011.
The Ukrainian Internet Party was registered in 2010 and aims to create an electronic government with free computer courses for all citizens.
Ukraine is holding a snap presidential poll after former leader Viktor Yanukovych was ousted in February following violent anti-government protests.