David Beckham is convinced Ryan Giggs will be a successful Manchester United manager one day.
Beckham will grace the pitch at Old Trafford once more next month when he takes part in a charity match which aims to raise funds for UNICEF.
I have always said that Giggsy has this streak running through him that you see in top managers.

I saw it as a player. He is so determined and when you have got someone like that at a club like this, someone who is from this part of the world and knows so much about this club - it's so embedded into him - it means so much to fans, so I hope that at some point Giggsy does take over.

It might not be for the next five or 10 years but at some point it would be amazing for the fans to have him.

To have Giggsy sat on the line preparing himself to become a manager is exciting.
– David Beckham
Sir Alex Ferguson is returning to the Old Trafford dugout next month to manage David Beckham and a host of other stars in a charity match
Read the full story ›
Advertisement
Former England captain tells ITV News he often sits down with Brooklyn, Romeo, Harper and Cruz to discuss issues such as the refugee crisis.
Read the full story ›
Footballer-turned-model David Beckham has responded to rumours that he could be the next James Bond.
Read the full story ›
Brooklyn Beckham has followed in his parents' footsteps by modelling on the cover of Vogue.
Read the full story ›
The film director has cast Beckham in cameos in two of his new films and says he is 'fabulous'.
Read the full story ›
Advertisement
David Beckham's daughter Harper Seven received a personalised kit from the England women's football team ahead of their World Cup opener.
Proud dad David posted a picture of the shirt, shorts and socks on social media with a thank you message.
England face France in their first match of the competition tomorrow.
What an amazing gift from the Women's England Football Team team for Harper! Good luck to the team tomorrow in their first game against France.
– David Beckham
David Beckham has described Fifa's failings as "despicable, unacceptable and awful."
The former England captain said he was left with a "sick feeling" after being misled by Fifa executive committee members who pledged their support for the FA's bid to host the 2018 World Cup, which was eventually awarded to Russia.
Some of the things that we now know happened were despicable, unacceptable and awful for the game we love so much.

Whilst it has not been good to read some of the headlines surrounding our sport recently, I hope at last we are now moving in the right direction.

Football is not owned by a few individuals at the top, it belongs to the millions of people around the world who love this sport.

It is time for Fifa to change and we should all welcome it.
– David Beckham statement
Victoria Beckham has revealed she is "so excited" to be spending husband David Beckham's 40th birthday in Marrakech.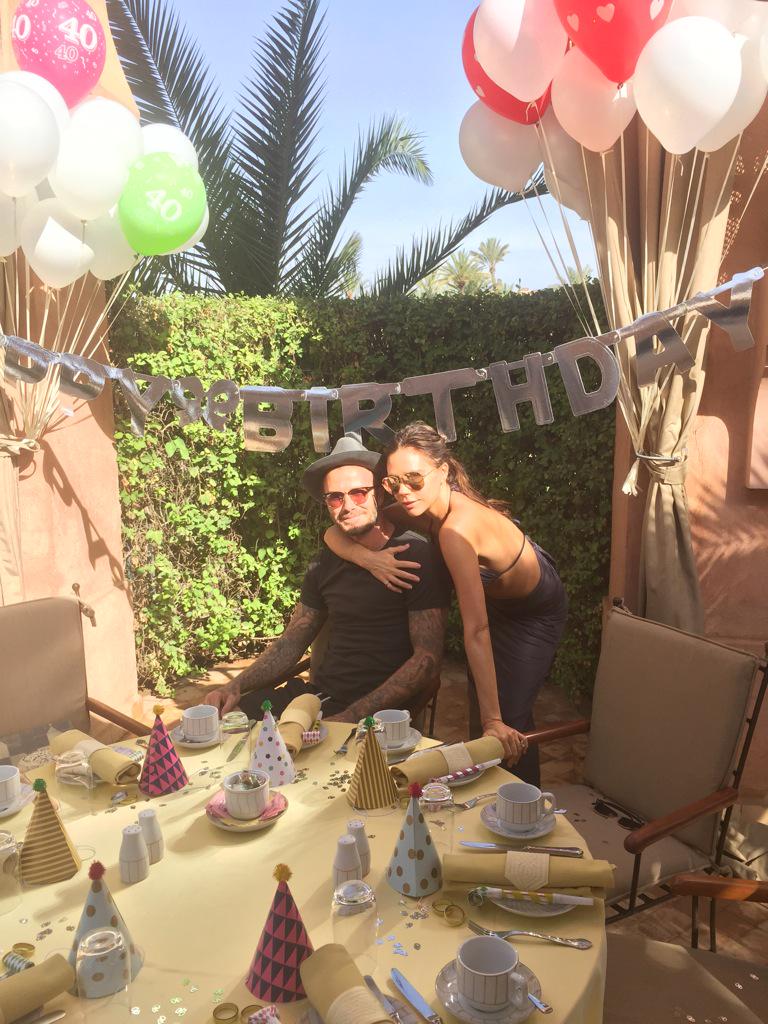 David Beckham is celebrating his 40th birthday with a big bash in Marrakech and a whole load of presents it seems.
Sorry, this content isn't available on your device.
Load more updates