David Beckham's daughter Harper Seven received a personalised kit from the England women's football team ahead of their World Cup opener.
Proud dad David posted a picture of the shirt, shorts and socks on social media with a thank you message.
England face France in their first match of the competition tomorrow.
What an amazing gift from the Women's England Football Team team for Harper! Good luck to the team tomorrow in their first game against France.
– David Beckham
David Beckham has described Fifa's failings as "despicable, unacceptable and awful."
The former England captain said he was left with a "sick feeling" after being misled by Fifa executive committee members who pledged their support for the FA's bid to host the 2018 World Cup, which was eventually awarded to Russia.
Some of the things that we now know happened were despicable, unacceptable and awful for the game we love so much.

Whilst it has not been good to read some of the headlines surrounding our sport recently, I hope at last we are now moving in the right direction.

Football is not owned by a few individuals at the top, it belongs to the millions of people around the world who love this sport.

It is time for Fifa to change and we should all welcome it.
– David Beckham statement
Advertisement
Victoria Beckham has revealed she is "so excited" to be spending husband David Beckham's 40th birthday in Marrakech.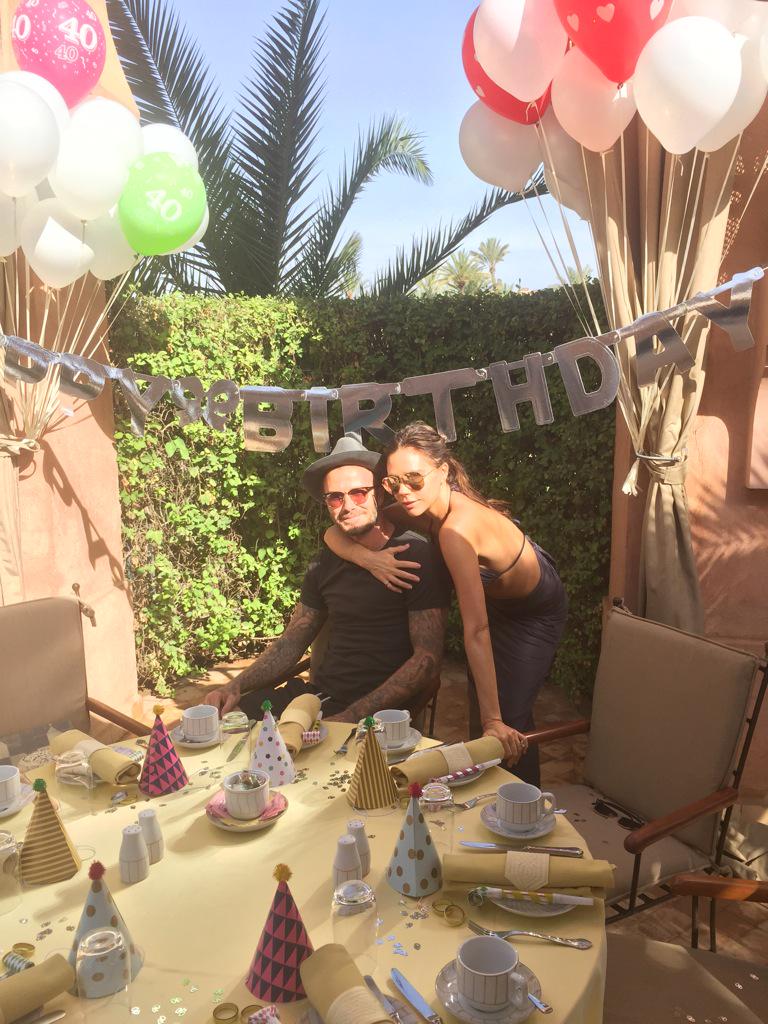 David Beckham is celebrating his 40th birthday with a big bash in Marrakech and a whole load of presents it seems.
Sorry, this content isn't available on your device.
If the Duke and Duchess of Cambridge's second child arrives before the end of the day, the new prince or princess will share their birthday with David Beckham and singers Lily Allen and Engelbert Humperdinck.
The former England football captain, who is celebrating his 40th birthday, knows the Duke of Cambridge well, having worked closely with him on England's World Cup bid and attended his wed
What a present for us all...
Sorry, this content isn't available on your device.
Advertisement
David Beckham turns 40 this weekend and is expected to mark the moment with a celebrity party in Morocco
Read the full story ›
If you're not familiar with the name, Harry Kane, you will soon will be. He's hailed as the bright future of the England football team.
Read the full story ›
A new cop double act directed by Guy Ritchie? You never know...
Man United could offer David Beckham's son, Brooklyn, another chance in football after the teenager was rejected by Arsenal
Read the full story ›
Load more updates