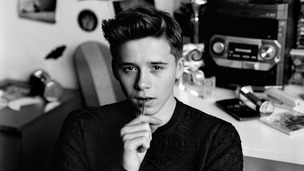 The Beckhams' eldest son has made his fashion debut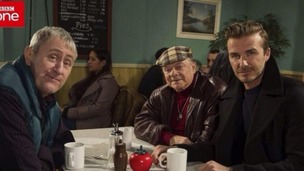 David Beckham has described how he struggled to sleep the night before making his Only Fools And Horses debut because he was so nervous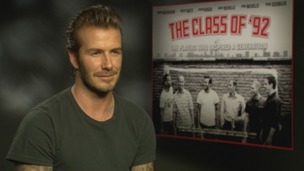 Speaking at the launch of "The Class Of 92", David Beckham said he is surprised "everyday" at how his life has turned out.
Live updates
David Beckham's distinguished football career has been celebrated using Lego pieces.
The Lego animation has accumulated nearly 250,000 views on YouTube.
The 38-year-old announced his retirement from Football back in May, after making 718 professional appearances and winning 14 pieces of major silverware during a 19-year playing career.
David Beckham has arrived in China to cheers from excited football fans.
After announcing his retirement last month, the former England Captain has travelled to China to fulfil his role as a global football ambassador for the country.
The 37-year-old is tasked with promoting the Chinese Super League, whose reputation has been tarnished after recent corruption scandals.
Advertisement
David Beckham has arrived in China for a week-long trip, as the country's first global football ambassador - posting a photograph of his arrival on Facebook.
In March, China named the former England captain as its ambassador for the country's football league in a bid to revive the game's image, which has been hit by a match-fixing scandal and an exodus of international stalwarts.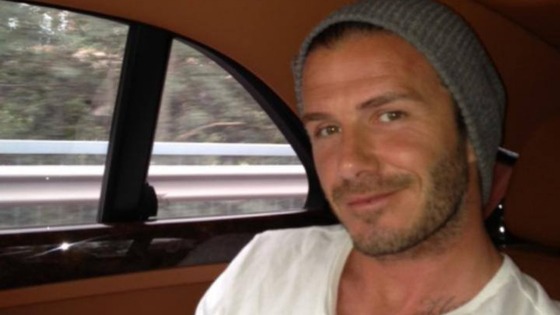 In his new role, Beckham is expected to help bring the Chinese Super League (CSL) to the world stage and promote the game in the world's most populous country.
Beckham's second trip to China this year will see him observe games, attend training sessions and take part in charitable events in Beijing and the eastern cities of Shanghai and Hangzhou, his PR company said.
His wife Victoria is expected to join him over the weekend, when the two will attend a charity event.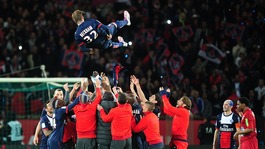 Retiring midfielder David Beckham declared tonight's match at the Parc des Princes "couldn't have been any more perfect".
Read the full story
Beckham's last home game
David Beckham was hoisted aloft and thrown in the air by his younger team-mates at Paris Saint-Germain as he finished his final home game winning 3-1 against Stade Brestois.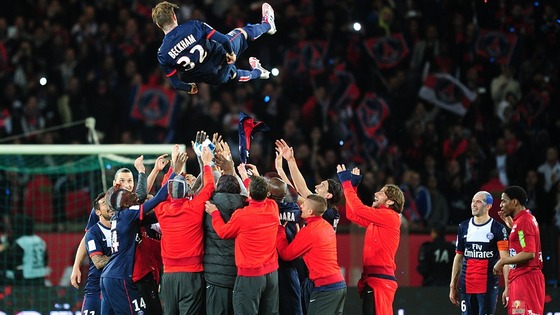 Beckham's last home game
An emotional David Beckham has finished his last home game as his team Paris Saint-Germain beat Stade Brestois 3-1.
The entire Parc des Prince stadium rose to applaud and cheer Beckham before the team gathered around to embrace him as he retired from football.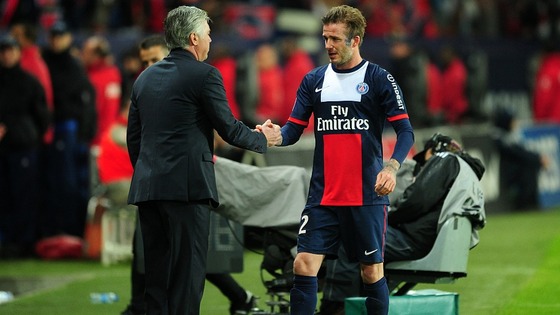 Advertisement
Beckham's last home game
Retiring midfielder David Beckham's family has turned up to support him in his final home game, captaining Paris Saint-Germain.
Beckham announced his retirement midweek with coach Carlo Ancelotti confirming he would play in tonight's final match at the Parc des Princes this season.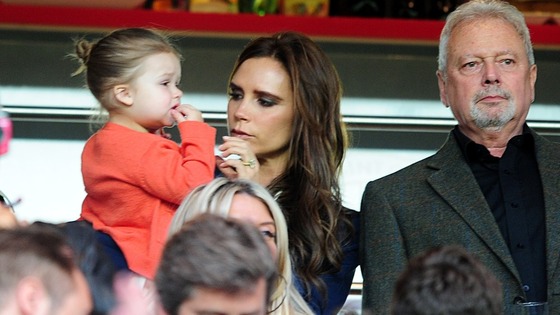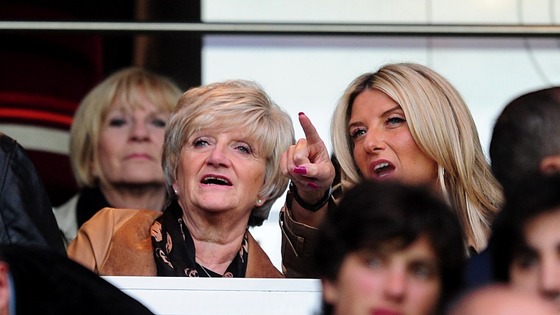 Beckham's last home game
David Beckham is playing in Paris Saint-Germain's final home game of the season against Stade Brestois, as he announced his announced his retirement on Thursday.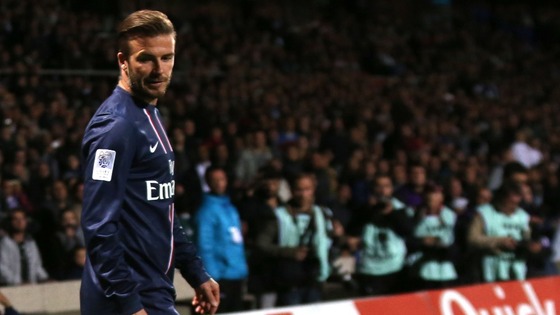 A statement from PSG on the eve of tonight's game, however, also confirmed the 38-year-old former England captain would lead out the team in what could be his final match of a decorated career.
"David Beckham will wear the captain's armband tonight during his last match at the Parc des Princes," the statement read.
"A tribute will be paid to British midfielder who announced this week he would take his retirement at the end of this season".
One of David Beckham's main sponsors, Adidas, has tweeted a picture of the boots he could be wearing for his final professional game. They feature today's date along with his children's names.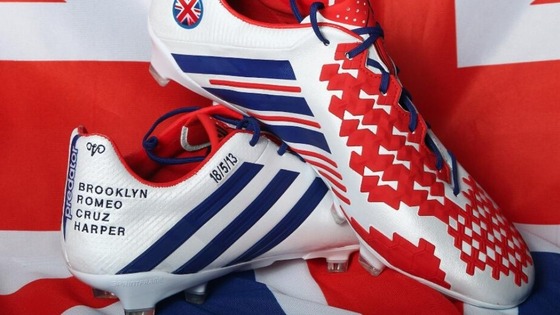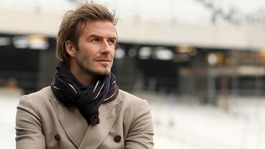 With professional football now behind him and money not an issue, what could David Beckham turn his hand to now?
Read the full story
Load more updates
Back to top