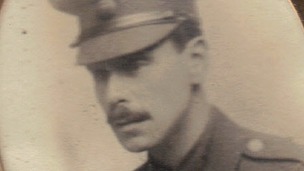 David Cameron has paid tribute to the fallen soldiers of the First World War, including his great-great-uncle, Captain Francis Mount.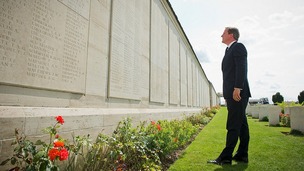 David Cameron reflected on his own family's links to WW1 as he visited a cemetery in France where his great-great-uncle is commemorated.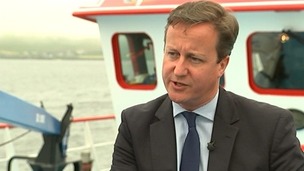 I think David Cameron feels he has made the intellectual case for staying together, now he wants to make the emotional one.
Live updates
US forces attempted to rescue US journalist in Syria
By Chris Ship: Deputy Political Editor
After meeting MI5 and MI6 this afternoon, the Prime Minister again repeated there would be no British combat boots on the ground and no British air strikes.
But at Downing Street they assess that Britain is still a threat, irrespective of what we do militarily in Iraq.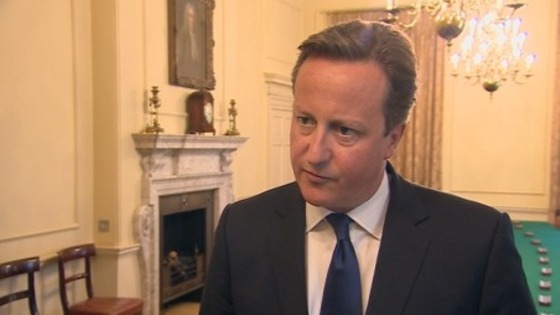 Their particular concern is the 500 or so Britons who have gone out to join these fighters and fight for extremists, amid concern they may well find their way back to the UK and bring that terrorism with them.
There was also an interesting intervention today from Scotland Yard, who've urged people not to share this video online and on social media - and warned anyone that who does use it to incite extremism faces prosecution.
US forces attempted to rescue US journalist in Syria
US journalist James Foley's murder, apparently at the hands of a British Islamic State (IS) fighter, shows clearly the depravity and violence in Syria and Iraq - the killing filmed and released as propaganda by IS.
The footage is too shocking to show.
You may find some of the details distressing in this report by ITV News Deputy Political Editor Chris Ship:
David Cameron has ordered the security services to try to identify the killer.
Advertisement
US forces attempted to rescue US journalist in Syria
David Cameron has stressed that the UK "is not going get involved in another Iraq war" following the release of a video showing the murder of journalist James Foley.
"We are not putting combat troops, combat boots on the ground - that is not something we should do," he said.
The Prime Minister said the Government has "a clear strategy" on Iraq and that it will "stick to that strategy."
"This [is a] struggle against Islamist extremism - not a struggle of one religion against another - it's of all people and all religions, including Islam, against a poisonous extremism.," Cameron added.
US forces attempted to rescue US journalist in Syria
David Cameron reiterated his condemnation of the "barbaric and brutal" killing of US journalist James Foley, calling it "an act of murder."
"Let's be clear about what this act is - it is an act of murder, and murder without any justification," the Prime Minister said.
"We have not identified the individual responsible on the video, but from what we've seen it looks increasingly likely that it is a British citizen - now this is deeply shocking," he added.
PM criticised for taking holiday during Iraq crisis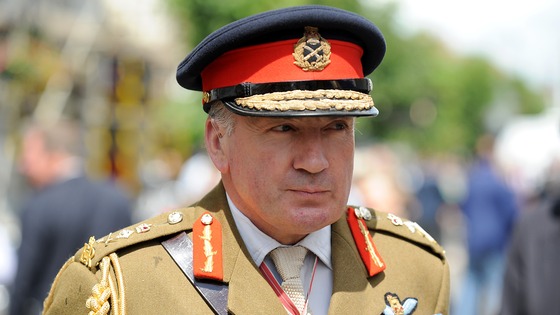 The retired head of the British Army has said that "the nation would expect" Parliament to be recalled to debate Britain's continued involvement in Iraq, adding to the mounting criticism of David Cameron's decision to take a second summer holiday.
I think the nation would expect that. Everyone has private points of view, I think they need to be aired publicly, I think they need to be aired in Parliament and then I think the PM is going to have confidence that he has got Parliament behind him and hopefully a consensus across the political parties that we are doing the right thing.
– General Sir Richard Dannatt.
PM criticised for taking holiday during Iraq crisis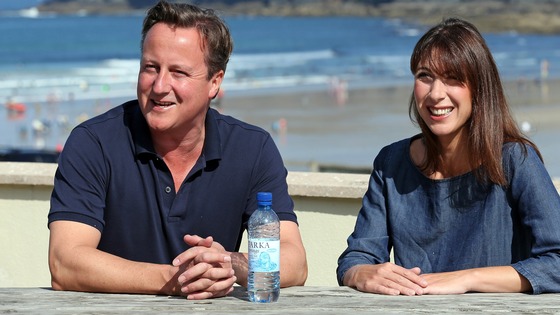 David Cameron commenced the second of his summer holidays today despite the UK's growing involvement in the developing crisis in Iraq.
"Wherever I am, wherever I am in the world I am always within a few feet of a BlackBerry and an ability to manage things should they need to be managed," he said yesterday.
However, the decision is not without its critics.
Former SAS soldier and author Chris Ryan voiced his fears for the UK if British people who have gone to Iraq and Syria to join Islamist extremists return home and continue their fight here.
"Without a shadow of a doubt Parliament should be recalled...this simply cannot wait."
"My biggest fear is when they (Islamist extremists) come back to the UK, Germany and France. They will join forces again and develop ways of bringing military grade explosives and weaponry."
The 53-year-old said he strongly believes the SAS can overcome Islamic State fighters if they work alongside American special forces.
Advertisement
PM criticised for taking holiday during Iraq crisis
David Cameron has talked by telephone to the Emir of Qatar, the King of Saudi Arabia and the King of Jordan to discuss the Iraq and Gaza, Downing Street said. A spokesman said:
On Iraq, the Prime Minister thanked His Majesty for the significant donation made by Saudi Arabia to the UN appeal and both leaders agreed on the importance of the international community coming together to help Iraq tackle the threat posed by these Islamic terrorists who are perverting the Islamic faith as a way of justifying their barbaric ideology.

The Prime Minister and His Majesty agreed that the world must come together to defeat ISIL terrorists. On Gaza, they agreed on the need to maintain the current ceasefire.
– Spokesman, Downing Street
PM criticised for taking holiday during Iraq crisis
Britain's foreign policy on Iraq remained unclear tonight despite David Cameron's protests we would not send in ground troops.
ITV's Deputy Political Editor Chris Ship said it had not been spelled out if British policy was to contain the Islamic State fighters so they cannot make any further advances or whether actually it was try and push them back out of Iraq altogether.
PM criticised for taking holiday during Iraq crisis
Britain may have to "revisit" its position on Iraq if the threat to national security becomes too much.
Former Army officer Col Bob Stewart MP told ITV News: "Things happen and circumstances change, and if our country is threatened by people from the Islamic State, our national interest, our people are threatened, we may well have to revisit that situation."
ITV's Deputy Political Editor Chris Ship reports:
PM criticised for taking holiday during Iraq crisis
Former Foreign Secretary Sir Malcolm Rifkind has said Iran were "very helpful" in getting Iraqi Prime Minister Nouri al-Maliki to stand down.
Speaking to ITV news, he said: "We are going through a phase when Iran's interest is coinciding with the interests of the rest of the international community.
"It is unusual, but very helpful in getting this particular mess sorted out."
Load more updates
Back to top