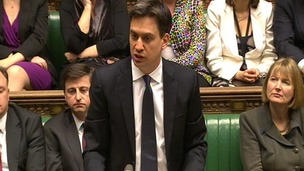 The timing of Mr Miliband's announcement condemning a possible pay rise for MPs' has raised a few eyebrows.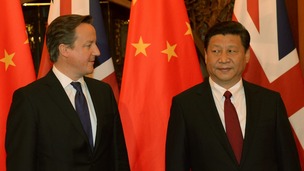 The Global Times newspaper's criticism of the UK is stinging given that David Cameron has spent two days courting China's leaders.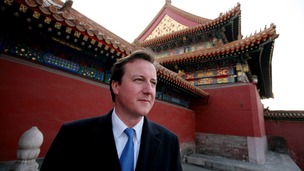 David Cameron's visit to China has not been easy to arrange with the pressure for the trip coming from the British.
Live updates
PM: MPs' pay rise 'unacceptable'
Ed Miliband has said all three party leaders should make clear their opposition to the head of the Independent Parliamentary Standards Authority (Ipsa)'s expected recommendation of an 11 per cent pay rise to MPs tomorrow.
In a letter to David Cameron, the Labour leader wrote: "I believe the three party leaders should meet Sir Ian Kennedy tomorrow to make clear our view that we cannot go ahead with the current proposition."
Read: No 10 rejects Miliband's call for cross party talks on MPs' pay
Schools urged to crack down on classroom misbehaviour
Shadow education secretary Tristram Hunt said Ofsted's annual report shows David Cameron is "threatening school standards" with "a damaging postcode lottery education system".
Mr Hunt said:
By allowing unqualified teachers into our classrooms and having no strategy for school collaboration ... David Cameron is damaging school standards and hurting children's life chances.

Labour would ensure high standards in all schools, with rigorous local oversight, effective collaboration and properly qualified teachers.
Advertisement
David Cameron has been sarcastically thanked for saving an MP's marriage by offering a "sweet £150 tax break".
Labour's Tom Harris joked that his wife Carolyn was "just about to sign the divorce papers" when she heard reports of the allowance for married couples.
Mr Cameron hit back with his own joke as he suggested Labour leader Ed Miliband only tied the knot with Justine Thornton when the Government proposed the idea.
The married couple's tax allowance is expected to be worth up to £200 a year for an estimated four million couples from 2015.
Cameron makes light of 'selfie'
The Prime Minister joked about the infamous "selfie" he featured in alongside US President Obama and Danish Prime Minister Helle Thorning-Schmidt today.
During Prime Minister's Questions, MP Martin Horwood referred to the photo - which has been widely covered in the international press - in a question about roaming charges.
The Prime Minister said it was "only polite" to oblige a request from a "member of the Kinnock family" - referring to the fact that the Danish leader is daughter-in-law to the former Labour politician Neil Kinnock.
See: Obama & Cameron's 'selfie' during Mandela memorial
Cameron makes light of 'selfie'
Downing Street played down criticisms of David Cameron for posing for a selfie photograph during Nelson Mandela's memorial service yesterday.
See more: Obama & Cameron's 'selfie' during Mandela memorial
Cameron was pictured with US President Obama and Danish Prime Minister Hell Thorning-Schmidt.
The picture immediately went viral, as many social media users felt the smily picture was inappropriate. The Prime Minister's spokesperson said:
I think what the PM would say about yesterday is it was very much a celebration of Nelson Mandela and his life and his achievements.

I am sure many of us were watching the pictures from it and I think it did come across, and rightly so, as a marking and a celebration of Mr Mandela's life. You had plenty of words from the Prime Minister and leaders from around the world that attest to that.
UK researchers urged to lead world on dementia
The Prime Minister is expected to announce plans to double Government funding of dementia research in his keynote speech at the first G8 dementia summit later today.
David Cameron also wants to see a similar level of investment from the private and charitable sectors.
Government investment will double from £66 million to £122 million in 2025.
A newly established UK Dementia Platform will allow different research teams across the country to share data in order to increase the scale and scope of their work.
The Medical Research Council is channelling £50 million into dementia research over the next five years.
Advertisement
UK researchers urged to lead world on dementia
The Prime Minister is expected to agree to measures designed to boost research into dementia, such as international information-sharing, in a speech at a G8 summit later today.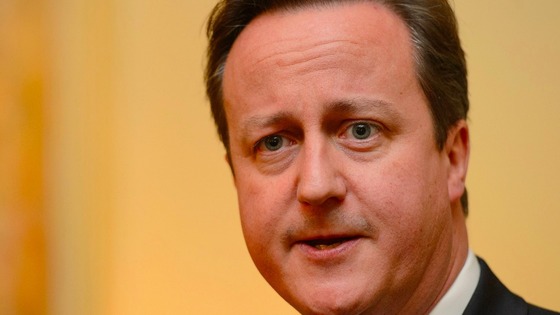 Britain is hosting the international dementia summit in which David Cameron will give the keynote address.
He is expected to stress the importance of achieving scientific breakthroughs in order to slow down, or even prevent, the onset of the debilitating brain condition, now believed to afflict 36 million people around the world.
The Conservative leader will also focus on the role life sciences plays in the British economy, with GSK announcing £200 million of investment at its manufacturing plants at Ware, Hertfordshire, and Worthing, Sussex, and UCB announcing a further £3 million.
Read more: Dementia replaces cancer as disease people fear most
The Prime Minister has admitted that he is on "Team Nigella", after intimate details of the celebrity cook's personal life and her former marriage to Charles Saatchi were revealed in a high-profile court case.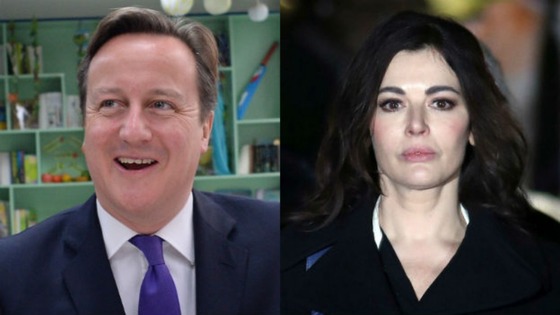 In an interview with The Spectator, Mr Cameron was asked if he was on Team Nigella: "I am," he said. "I'm a massive fan, I've had the great pleasure of meeting her a couple of times and she always strikes me as a very funny and warm person, but I'm also an amateur cook and I like like her recipes."
The prime minister added that he and his nine-year-old daughter Nancy "sometimes watch a bit of Nigella on telly. Not in court, I hasten to add."
Cameron makes light of 'selfie'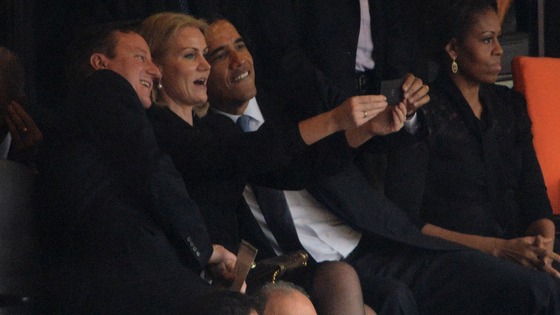 President Obama and David Cameron appear to have been caught taking a "selfie" with the Danish Prime Minister Helle Thorning-Schmidt during Nelson Mandela's memorial service.
A photo of the trio shows them leaning in to get into the shot.
Ms Thorning-Schmidt is married to the son of former Labour leader, Lord Kinnock.
Watch Obama's historic handshake with Castro
Cameron shares selfie with Chinese businessman**
Gallery: A look at some famous celebrity fans of the 'selfie'
Obama leads tributes to Mandela at memorial service
An inspiring day - one that challenges all leaders to live up to the spirit of Nelson Mandela.
Load more updates
Back to top