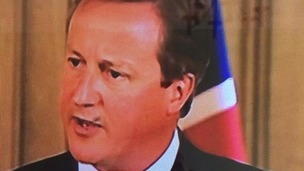 Social media has been gripped by speculation as to what was on the Prime Minister's lip during his press conference.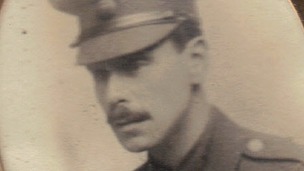 David Cameron has paid tribute to the fallen soldiers of the First World War, including his great-great-uncle, Captain Francis Mount.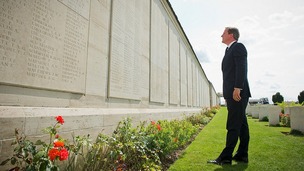 David Cameron reflected on his own family's links to WW1 as he visited a cemetery in France where his great-great-uncle is commemorated.
Live updates
Russia to 'adjust military' in response to Nato in Ukraine
The Prime Minister has called on Nato members to send a "very clear, unified and strong message" in response to the crisis in Ukraine.
Speaking at a reception for the Nato Parliamentary Assembly at Downing Street, David Cameron said: "Members of Nato want and deserve real reassurance that our Article V commitments are rock solid."
Article V refers to one of the founding principles of the Nato alliance stating that if one of its members is attacked, it "shall be considered an attack against them all".
Lawyer: Ashya King's parents released from prison
David Cameron has called for Ashya King to be reunited with his family and said seeing pictures of the five-year-old boy brought back memories of his son Ivan.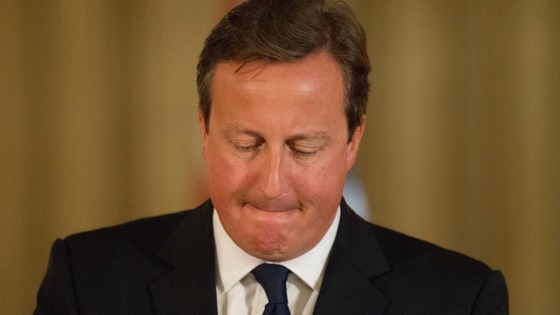 I obviously, like everyone else in the country, want to see this poor little boy re-united with his parents.

Watching the pictures of him brought back memories of my desperately ill young boy, Ivan, and I remember him endlessly sitting on my lap and having to feed him through a tube and having to deal with all of the difficulties of having a desperately ill child, but you know, the Government must not tell the police how to act or what to do, nor can we interfere in processes in other countries.

I just hope there'll be an outbreak of common sense and a rapid outbreak of common sense so that the family can be re-united with this young boy and the best treatment can be given to him either in the United Kingdom or elsewhere, and the Health Secretary is doing his bit to make sure we examine our own procedures here in the UK.
– David Cameron talking to LBC
Advertisement
Former top lawyer says anti-terror laws 'may not be legal'
David Cameron will unveil new measures to tackle the threat of terrorism in the House of Commons.
The Prime Minister is expected to announce a temporary ban on British-born jihadis returning to the UK.
Russia to 'adjust military' in response to Nato in Ukraine
Downing Street wants to ramp up the sanctions against Russia but that's not going to happen here tonight. The groundwork for new sanctions has not yet been done.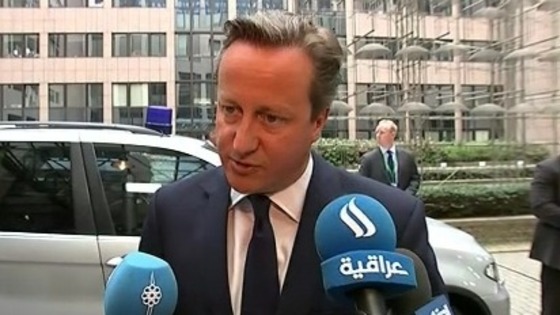 The UK government wants the European Union to look at new ways of targeting individuals close to President Putin and the defence, finance and energy sectors.
These are broadly the areas where sanctions are already in place. But are they working? The Russian economy has been hit, the Rouble is at its lowest point since 1998, shares are falling.
Government sources say the Russians have been more willing to negotiate since the latest round of sanctions. But they also admit that the sanctions have yet to change the situation on the ground and that's why more are needed.
Russia to 'adjust military' in response to Nato in Ukraine
David Cameron has warned Vladimir Putin there will be "consequences" if Russian troops are not withdrawn from Ukraine.
Arriving at a summit in Brussels where EU leaders are due to consider beefing up sanctions against Moscow, the Prime Minister said the incursion was "completely unacceptable".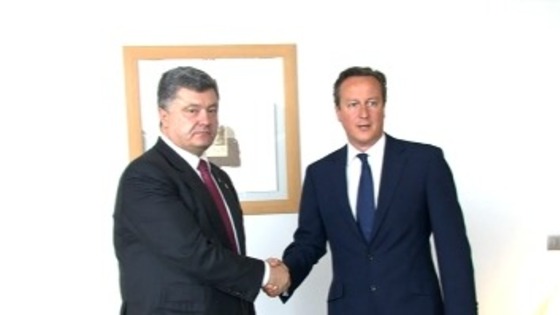 Mr Cameron, who held talks with Ukraine president Petro Poroshenko in Brussels earlier, said: "We have to address the completely unacceptable situation of having Russian troops on Ukraine soil.
"Consequences must follow if that situation continues and we will be discussing that as well today."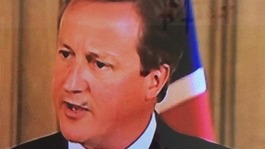 Social media has been gripped by speculation as to what was on the Prime Minister's lip during his press conference.
Read the full story
Advertisement
Gap narrows as Independence referendum approaches
The Prime Minister was making the business case for Scotland remaining in the United Kingdom today at a business dinner in Glasgow.
Speaking just three weeks before Scots go to the polls, he said the UK was the "greatest merger in history" and one of the "oldest and most successful single markets in the world."
But as ITV News Correspondent Martin Geissler reports, not everyone is convinced:
Russia to 'adjust military' in response to Nato in Ukraine
Prime Minister David Cameron has called for the immediate halt of Russian tanks crossing the Ukrainian border.
He also warned of "further consequences" for his Russian counterpart, Vladimir Putin, if the situation continues.
Boris bids to become MP for Uxbridge and South Ruislip
Labour has said that Boris Johnson's bid to become a Tory MP is "confirmation of how weak David Cameron is and how out of touch the Tories are".
The party's London spokesman Sadiq Khan accused Conservative politicians of "jockeying for position in a future leadership contest" instead of tackling the "cost of living crisis".
The First Minister of Scotland, Alex Salmond, has taken the Ice Bucket Challenge in response to an invitation from Alistair Darling.
In return, he nominated Prime Minister David Cameron remarking that he "saw him in a wetsuit the other day so I know he's got the equipment".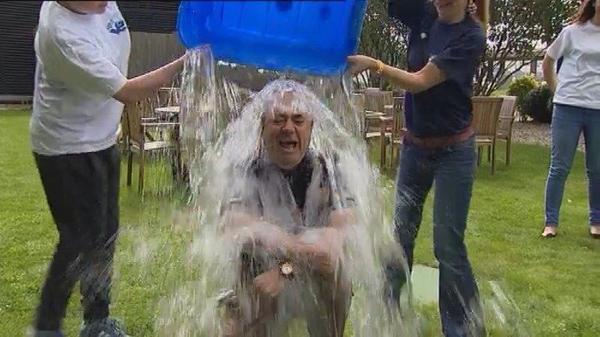 He was joined by the deputy leader of the Scottish National Party Nicola Sturgeon.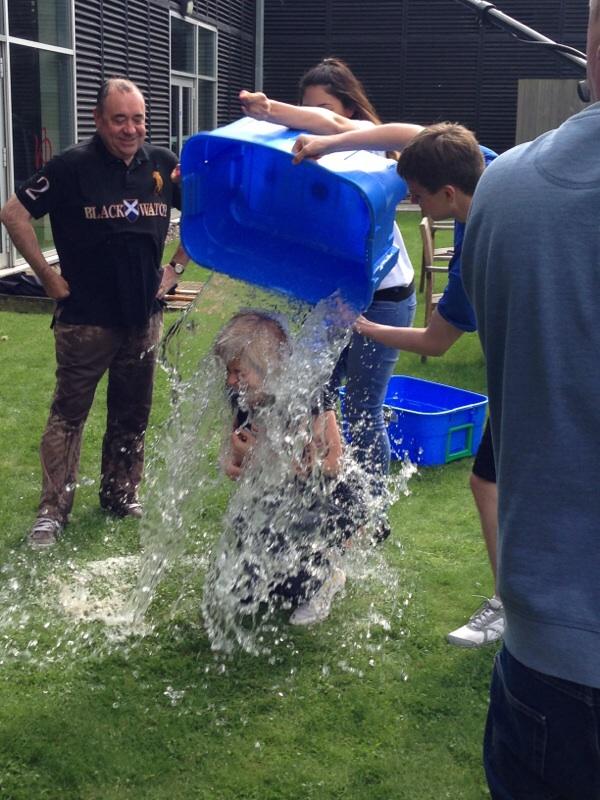 Load more updates
Back to top