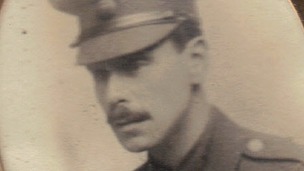 David Cameron has paid tribute to the fallen soldiers of the First World War, including his great-great-uncle, Captain Francis Mount.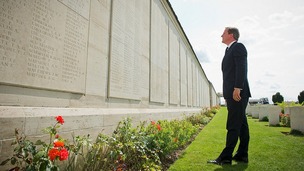 David Cameron reflected on his own family's links to WW1 as he visited a cemetery in France where his great-great-uncle is commemorated.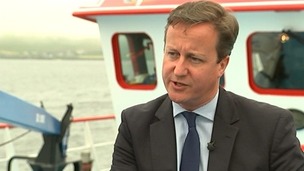 I think David Cameron feels he has made the intellectual case for staying together, now he wants to make the emotional one.
Live updates
PM criticised for taking holiday during Iraq crisis
The Kurdistan government has insisted it is capable of fighting its own battle and has not requested combat support from the UK, Downing Street said.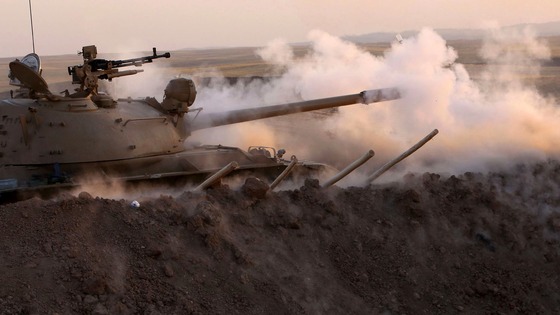 In a statement following a meeting of the government's national emergency Cobra committee, a No 10 spokesman said: "We remain open to supplying equipment directly and work is under way to identify what we could usefully provide.
"The UK is working hard with allies to make the most of our diplomatic, political, aid and military expertise.
"However as the Prime Minister made clear this morning, this is not about getting dragged into a war in Iraq. We will not be putting combat forces on the ground.
"Further, the Kurdistan Regional Government has not requested our assistance with putting combat forces on the ground.
"They say they are capable of fighting this battle, what they need is equipment which is why we will look at providing weapons to the Kurdish troops."
PM criticised for taking holiday during Iraq crisis
Pope Francis has said he is "willing" to go to Iraq during the crisis but does not think now is the right time.
He told Reuters: "At this moment, it would not be the best thing to do but I am willing to do it."
He also said the international community would be "justified" in stopping Islamist militants in Iraq, but it should not be for a single nation to decide how to act.
But the Pope said it was down to the United Nations to consider the issue.
Advertisement
PM criticised for taking holiday during Iraq crisis
Only one in five Britons believe the UK Government should try to defeat the Islamic State in its entirety, a ComRes/ITV News poll has found.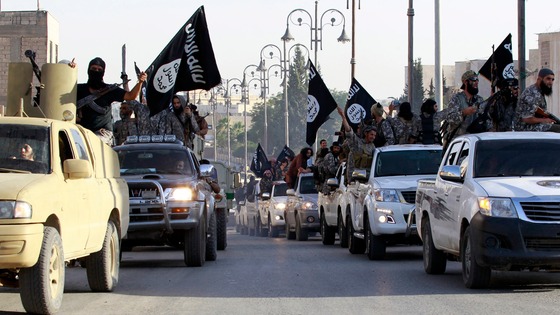 The public is split about how the government should respond to the threat of the militants in Iraq and Syria, with 29% believing IS fighters should be stopped from making further gains.
Some 30% of Brits said the UK should not get involved in the conflict, preferring to leave the situation to run its course, in the poll of 2,042 British adults.
Little support was shown for offering asylum to Iraqis under threat with just 24% thinking Iraqi Christians should be allowed to come to the UK.
PM criticised for taking holiday during Iraq crisis
David Cameron has told ITV News he will "return instantly" from his next holiday if needed to deal with the crisis in Iraq.
The Prime Minister has so far declined to recall parliament, and he explained that he "didn't think it was necessary", but has kept it under "under review".
But Mr Cameron told ITV News' Chris Ship that he always manages situations with his BlackBerry just a "few feet away" while he is on holiday.
Asked Cameron about recall & leaders being in holiday. Answer: Recall "under review". Holiday: I don't hand over & I always manage things
On holiday: PM says I won't be far away this time/I am always a few feet from my BlackBerry/I ensure govt properly represented at all levels
Cameron promises to "return instantly" should the need arises on his next holiday.
PM criticised for taking holiday during Iraq crisis
David Cameron has reiterated his commitment not to send British troops to Iraq to combat the threat of Islamist extremists.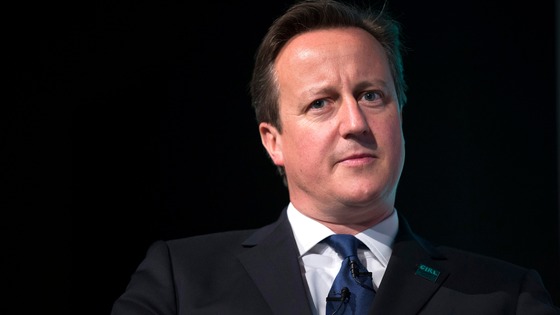 "Britain is not going to get involved in another war in Iraq," the prime minister told the BBC.
Mr Cameron said Kurdish forces were the "first line of defence" against Islamic State (IS) fighters, ruling out sending British "boots on the ground".
But he said the UK would continue "using the assets that we do have" as a "front-rank power".
Defence Secretary Michael Fallon said the UK's involvement in Iraq had moved beyond a humanitarian one, with British aircrafts gathering surveillance intelligence on IS militants.
PM criticised for taking holiday during Iraq crisis
Britain's mission in Iraq has changed from one purely focused on humanitarian relief to more of a military mission, the Defence Secretary has said.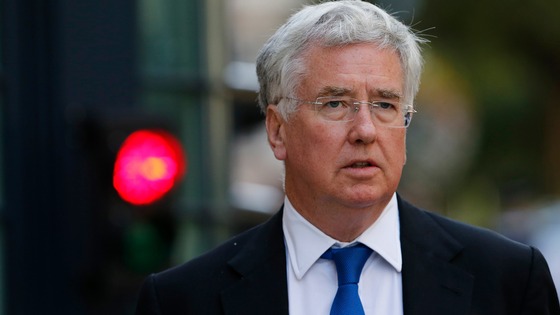 Speaking during a visit to RAF Akrotiri in Cyprus at the weekend, Michael Fallon said British warplanes were flying deeper into Iraq to help Iraqi troops fight jihadists.
"This is not simply a humanitarian mission. We and other countries in Europe are determined to do what we can to help the government of Iraq combat this new and very extreme form of terrorism that by IS is promoting.
He added that there was a possibility the mission could last for months and that it was "not over".
Advertisement
PM criticised for taking holiday during Iraq crisis
Prime Minister David Cameron has said Britain could step up its involvement in Iraq.
Writing in the Sunday Telegraph he said: "True security will only be achieved if we use all our resources- aid, diplomacy, our military prowess- to help bring about a more stable world."
But one of his own MPs, who is in Iraq, has urged caution and said we need "much more information" before doing anything.
ITV News Political Correspondent Emily Morgan has this report:
PM criticised for taking holiday during Iraq crisis
Labour claims Prime Minister David Cameron has "serious questions to answer" about the government's approach to the plight of Christians facing persecution in Iraq.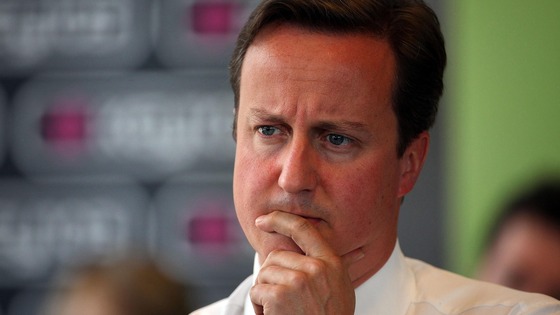 Shadow foreign secretary Douglas Alexander said the UK's failure to follow France and Germany in offering them asylum will "no doubt raise grave concerns."
He added: "The UK government rightly took steps to help avert humanitarian catastrophe in Iraq and Labour has welcomed decisions to now offer support to the Kurdistan regional government and assist Kurdish forces with technical and logistical military equipment.
"But alongside steps to support the Kurdish forces, the UK must now work to engage regional partners to help build a more inclusive and stable government in Iraq.
"That regional approach must focus on supporting and stabilising Jordan, which now shares a border with the ISIS-held areas, as well as bringing countries like Turkey into efforts to secure regional stabilisation."
PM criticised for taking holiday during Iraq crisis
The Church of England has accused the Government of appearing to have no "coherent or comprehensive approach" to tackling the rise of Islamic extremism.
The Bishop of Leeds said "many" senior clergy were seriously concerned by the UK's strategy in a strong attack on David Cameron's handling of the crisis in Iraq.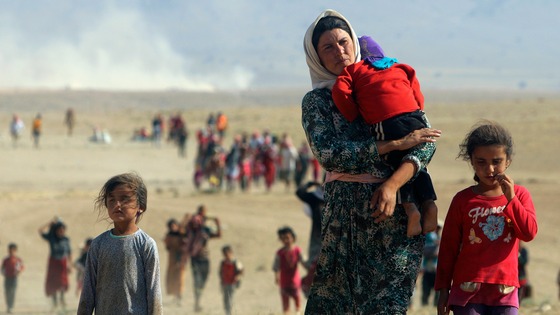 The Right Rev Nicholas Baines has written to the Prime Minister criticising a "growing silence" over the fate of persecuted Christians who have fled militants in Iraq.
"Please can you tell me what is the overall strategy that holds together the UK Government's response to both the humanitarian situation and what IS is actually doing in Syria and Iraq?" he wrote on his website.
"Behind this question is the serious concern that we do not seem to have a coherent or comprehensive approach to Islamist extremism as it is developing across the globe."
PM criticised for taking holiday during Iraq crisis
David Cameron has warned that the advance of Islamic State fighters could pose a threat to the safety of Britain's streets.
Mr Cameron said while it was not right to "send armies to fight or occupy", a firmer security response was needed to prevent the spread of "poisonous extremism in our country".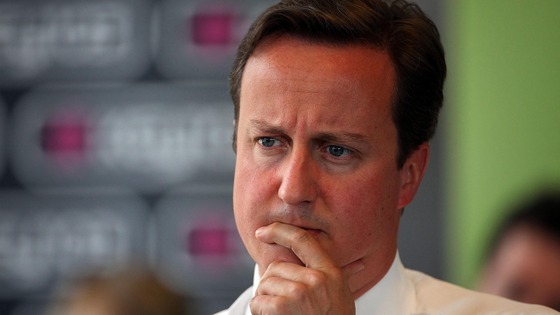 Mr Cameron said he feared the struggle against extremism would continue "for the rest of my political lifetime."
"This is a clear danger to Europe and to our security," David Cameron said in the Sunday Telegraph.
"The creation of an extremist caliphate in the heart of Iraq and extending into Syria is not a problem miles away from home. Nor is it a problem that should be defined by a war 10 years ago. It is our concern here and now.
"Because if we do not act to stem the onslaught of this exceptionally dangerous terrorist movement, it will only grow stronger until it can target us on the streets of Britain. We already know that it has the murderous intent."
Load more updates
Back to top