Former foreign secretary David Miliband says he is 'deeply concerned' and refuses to rule out a future run for the Labour leadership.
Read the full story ›
The UK's special relationship with the US is under threat if both countries "turn inwards", David Miliband has told ITV News.
Read the full story ›
Advertisement
David Miliband has said Labour is "unelectable" and has not been further from power since the 1930s in a stinging attack on Jeremy Corbyn.
Read the full story ›
Former foreign secretary David Miliband has expressed cautious optimism about the new Syrian ceasefire plan, but warned that much rests on President Assad.
Mr Miliband, who heads the International Rescue Committee, warned the position of Syrian President Bashar Assad is crucial to any long-term settlement after the US and Russia agreed to work together, but said early indications showed "a better short-term chance of a decent lull in the fighting than has ever happened before".
The degree of Russian engagement seems to be of a much greater order than of any of the previous ceasefire attempts.

But beyond that, it's going to be a much more tricky enterprise, not least because the Russians and Americans are meant to set up a joint command centre to target Isis and others...

The great difficulty is going to come down to the future of President Assad.

In the West he is seen as someone who has not just murdered many of his own citizens, but has radicalised those who are still there.

On the Russian side they see him as the great hope. And there is nothing in this agreement that gets over that fundamental division at this point.
– David Miliband
In a rare return to UK politics David Miliband is set to warn of the dangers a Brexit could cause not just to the UK but internationally.
Read the full story ›
Jeremy Corbyn dismissed suggestions that he should withdraw from the leadership race for the good of the party.
Responding to earlier criticism from David Miliband, he told ITV News' Political Correspondent Lewis Vaughan Jones:
"Miliband lives in New York and may be unaware of the excitement that the leadership contest has aroused in Britain."
He also reacted angrily to suggestions that the 600,000 registered voters were unrepresentative of the country as a whole.
Advertisement
The former foreign secretary issues warning against electing Jeremy Corbyn as he backs Liz Kendall for leader.
Read the full story ›
David Miliband has warned the Labour Party has been sent "back to the classroom for the second time in five years" after their crushing defeat in the general election.
The former foreign secretary, currently president of the International Rescue Committee, also made comments that will fuel speculation about a return to British politics, boasting about his role in winning previous elections with Labour.
He said: "I was in the back room in the early 1990s when Labour in the UK figured out how to win elections rather than lose them."
In a lecture at the Harvard Kennedy School, Miliband blasted of David Cameron's foreign policy, saying that Britain is now politically "in retreat".
Ed Miliband's brother, David, has sent his commiserations to Labour after the general election loss.
Ed beat his older brother to the Labour leadership in 2010.
Heart goes out to great colleagues who lost seats, Labour teams who worked so hard and of course to Ed. (1/2)
Deep and honest thinking required to rebuild progressive politics. (2/2)
David Miliband has revealed who he's voting for in the General Election ... and unsurprisingly it's Labour.
Sharing a picture of his postal ballot envelope on Twitter, Ed Miliband's brother and one-time political opponent said he was "proud" to have voted for the party.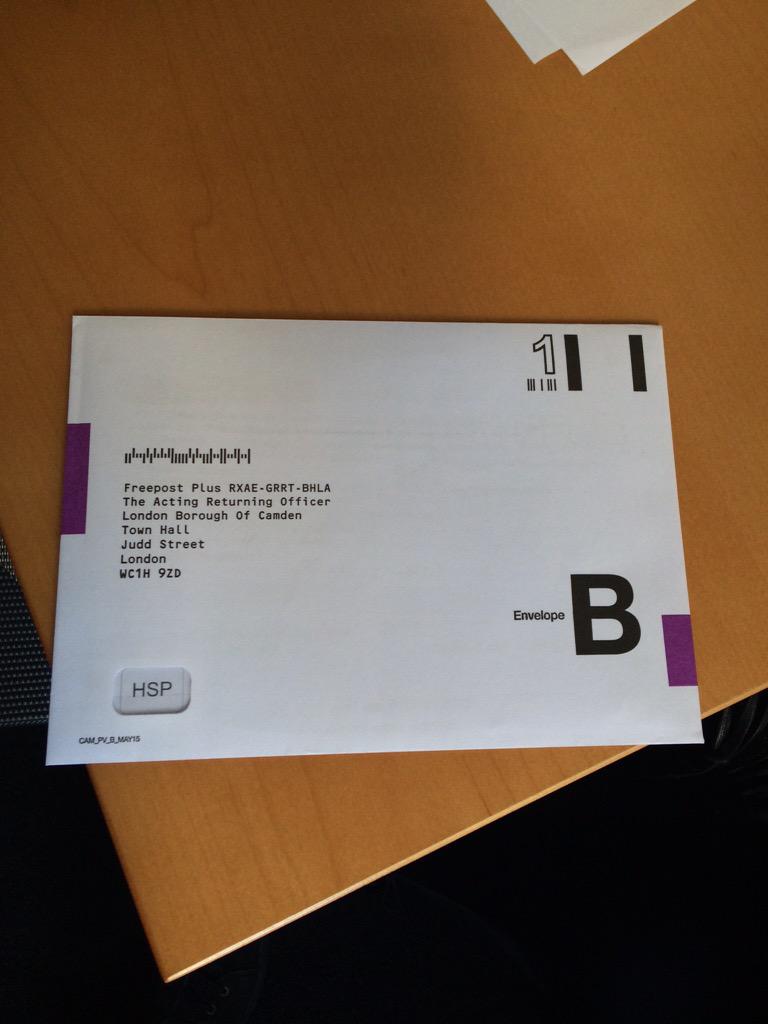 Load more updates